When it comes time to wrap a gift, decorate a wreath, adorn a bouquet, or create something beautiful and unique, ribbons are the ideal supplies to have on hand. One type of ribbon that is a must-have is organza ribbon, a flexible, pretty type of ribbon with a durable weave that comes in a rainbow of hues. Take some time to discover the unique traits and desirable features of organza ribbon so that you can incorporate it in future projects.
Versatility of Organza Ribbon

One reason to choose organza ribbon is its versatility, especially when you elasticise it. Find some organza ribbon about 3.8 cm wide in several lovely colours. Sparkly or shimmery ribbon looks great for embellishments or clothing, children's toys, and hair accessories. Next, purchase clear elastic about 1 cm wide. With a little thread in a coordinating colour, you can attach the elastic to the ribbon to create stretchy organza. The organza ribbon takes on a ruffled appearance, perfect for embellishing the cuffs of little girls' pants, dressing up the manes of toy ponies, decorating hair accessories, and designing dolls' ball gowns. Without elastic, in its regular state, you can use organza for a myriad of different projects. Use it to decorate wrapped gifts and create beautiful bows, or tie it around vases of fresh flowers. You can also incorporate organza as part of the stem wrapping for bridal bouquets or use it to decorate the chair backs at a wedding. For more structured uses, select broader organza ribbon with wired edges.
Durability of Organza Ribbon
Manufacturers create ribbon through a weaving process that results in warp threads going vertically and weft threads going horizontally. For organza, the warp and weft combine to form a checkerboard look, which results in a reinforced product with more strength than other types of ribbon. Organza does not have a right side or a wrong side. No matter which side you leave facing up, the ribbon looks lovely.
Translucence of Organza Ribbon
Organza ribbon comes in varying densities. When woven tighter, the ribbon looks thicker and presents a more vivid colour. When woven more loosely, the organza appears lighter in colour and more see-through. The varying translucence of the organza is yet another reason to choose it over other types of ribbon.
Variety of Organza Ribbon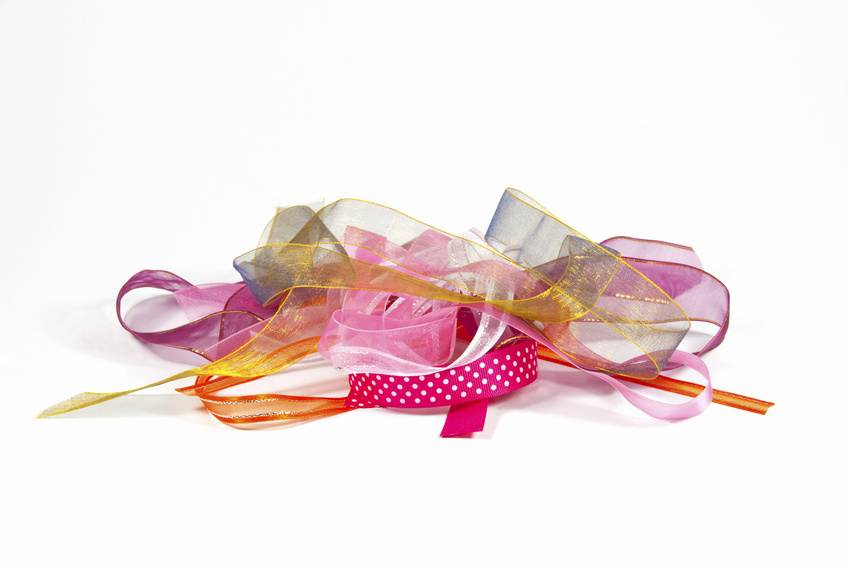 Organza ribbon offers you plenty of different options. For instance, if you need some high-quality ribbon with a touch of luxury, try silk organza ribbon, which feels better, looks better, and costs more that synthetic organza. Synthetic organza typically incorporates fibres such as nylon, polyester, or rayon. In addition to being cheaper, synthetic organza ribbon is often more durable and has a sleeker, smoother surface.