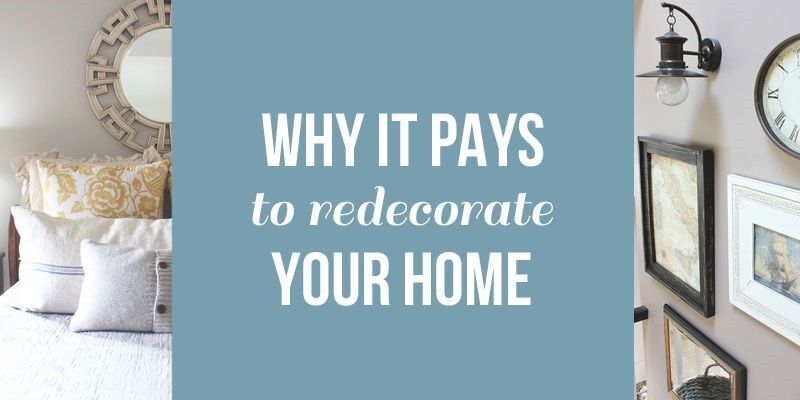 Redecorating might be more than a frivolous expense, it could actually pay off! If you invest your decorating budget wisely, you'll transform how you feel, generate more income and improve your home at the same time. A perfect house isn't necessary, but a home you really love and take care of will inspire you. Check out these five ways home improvement could pay off for you in significant ways.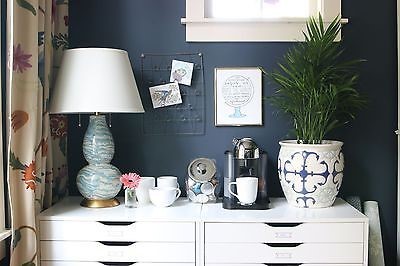 1. The right colour scheme can be like therapy
Colour impacts our mood and disposition, whether we are aware of it or not. The wrong colours or combination of hues might make us feel like we are getting a headache, stressed out, feel more depressed or simply make us uncomfortable or unsettled in a space. But the right colours can dramatically change how we feel! We can feel happier, more inspired and at peace in a space that has just the right colour tones. Colour palettes are a matter of personal preference, so if you feel unsettled in your space it might be time to redecorate!
Try adding colour through your wall paint, fun
curtains
, lamps, throw pillows in colour palettes you love, or a
colourful rug
.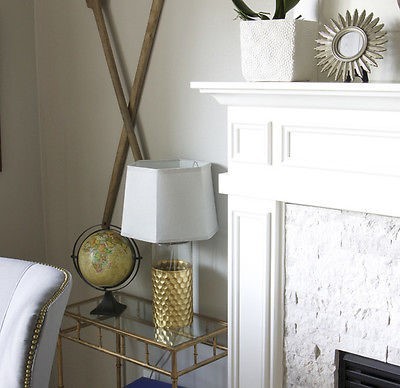 2. A streamlined space can boost your energy and productivity
Are you surrounded by inspiring spaces or is your home stifling your creativity or productivity? If you are overwhelmed by your home, it is time to streamline your style.
Clutter will weigh you down, so find ways to control it (attractive closed storage pieces like
lidded baskets
,
trunks
, storage
ottomans
, and
cabinets
can help) and keep disorder from your main living areas so you can feel energized and ready to tackle the day.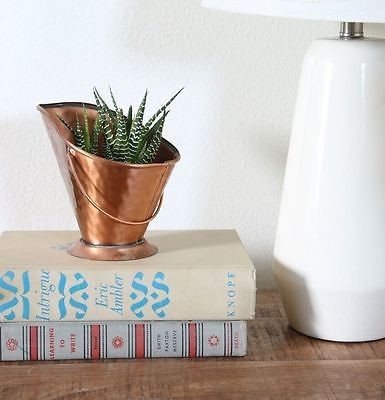 3. If your decor is stuck in a rut, you might be too.
If your decor is stuck in a rut, you might be too.
When was the last time you updated your home? If you haven't changed a thing since 1985, it might signal you are in a rut. Your home should reflect what you love now, not only what you loved 20 years ago. What you have in your home should inspire you to be the best you can be today. Are you trying new things and living life to the fullest? Is your career soaring? Are you investing in hobbies or causes that matter to you?
Redecorate with a style that will invigorate you and incorporate things that bring joy to your life so you'll be more motivated to get out of your rut and invest in yourself and others. Transforming a space as you grow and change will inspire you to continue to thrive!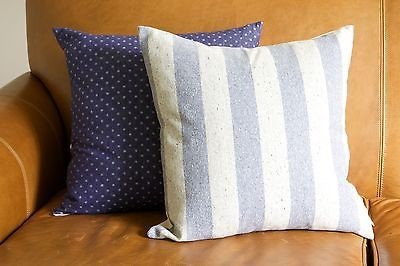 4. Redecorating can result in a significant return on your investment.
A dated home might sell for less or take more time to attract the right buyer. But you'll get the most return on your investment if you get to enjoy your renovated space while you live there, too.
If you can help it, don't just remodel for future owners to enjoy. Remodel it for your family and your future buyers will appreciate that your home was kept up to date. Keep your improvements classic, simple and clean for the most significant return on your investment.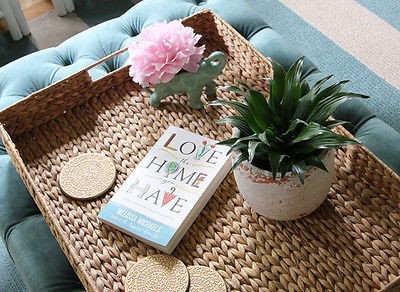 5. A home that reflects your style enhances your life.
If you design your home and invest in furnishings that makes sense for how you live, your life in your home will be enhanced.
You should be comfortable in your home and it should be set up to serve your family and guests. That doesn't mean you have to buy expensive furniture or remodel your entire house to perfection before you will feel at home or host a party. In fact, if you overspend on your home for the wrong reasons, your life won't be enhanced because you'll feel burdened by how much you've spent.
Find the right balance of improvements. Invest what you can comfortably afford and be creative with ways you incorporate and express your style. Your home and the investment in it should enhance your life.
If you are trying to convince your significant other that it is time to redecorate, share this post and see if it helps your case! Even if you are the only one in the house on board with improvements, you can look for creative ways to keep your home refreshed and inspiring.