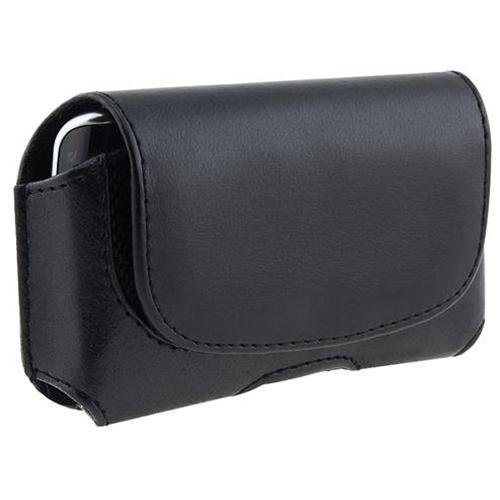 Among the numerous designs of fitted sleeves, skins, wallet cases, flip cases and other mobile phone covers are pouch cases. These types of case are popular with many people for their simple and uncomplicated design, as well as the variety of materials and styles they are available in.
Choosing Pouch Cases for a Mobile Phone
There are many reasons to choose pouch cases for a mobile phone. These are explored in the sections below. Some of the reasons relate to their simple design while others relate to the materials they are constructed from.
Simple and Lightweight Design
Pouch covers for mobile phones have a simple design that is typically uncomplicated by fussy compartments, fastenings, screen protectors and other elements. They typically offer protection to the entire phone rather than just part of it, so if the pouch is dropped the phone will remain secure and protected. They are generally slim and lightweight in form, so are easily carried around in a purse, pocket or small bag. They are also generally quite inconspicuous, but this can obviously vary according to colour and design. When the phone is in use, it can simply be removed and used in the normal way. Many pouch covers have parts that aid the quick removal of phones for those who use their phones frequently, such as tabs or quick release mechanisms. Another advantage of some pouch covers is their versatility. Because of the simple design, pouch covers are often suitable for more than one type of phone, unlike tight fitting skins and sleeves. They do not need holes in certain places for charging access and cameras, so do not have to be phone specific in this regard. Some pouches are designed for certain phones, however, and buying one of these will generally ensure a more secure and optimum fit.
Variety of Materials and Styles
From classic to quirky, the array of pouch cases available is impressive. With a superb breadth of choice, consumers are sure to find a pouch case that suits their individual preferences and style, and the range of materials that pouch covers are available in sums up the versatility of this type of cover. The various materials used have a number of characteristics that make them ideal for pouch covers.
Synthetic Leather
Synthetic leather is without doubt one of the most popular choices of material. No longer leather's poor cousin, synthetic leather has evolved over the years and modern forms are now effortlessly stylish in their own right. Synthetic leather pouches convey the classic charm and texture of leather, but there are many more products available and at lower prices. Simple pouches enclose the phone in a variety of colours, including classic black, white, and brown; vibrant colours such as bright blue, green, red, purple, pink and orange; darker shades such as burgundy and forest green; and pastels such as baby blue, pea green, lilac and pale pink. Stitch finishing around the outside adds an elegant touch.
Designs
Synthetic leather pouches are also available in many patterned designs. These range from simple polka dot and straight or swirly striped designs to paw prints, floral patterns, and geometric designs. Pictorial designs may also feature flags or animals and birds including cats, horses, butterflies, and owls, making them perfect for personalised gifts. They tend to be designed for particular phone models. Synthetic leather has excellent durability and resistance to wear and tear, including tearing and fraying. It offers good impact protection against drops or other accidents. It is also easy to clean and stays looking new for a long time. Look out for features such as soft linings to protect the phone further against scratching and clip or magnetic fasteners, which will keep the phone safe and secure. Tabs that can be simply pulled to remove the phone are another handy feature.
Leather and Suede
For those who want the real thing, there are many leather pouch covers for mobile phones. These are in similar styles and colours to synthetic leather ones, though they may not be as easy to find in as many colours and tend to be mostly manufactured in black and other conservative colours such as tan. Leather pouches are available in plain or patterned textures. They are often designed for specific phone models.
Quality and Texture
The quality and texture of leather varies between covers. Some have softer, slimmer, and more supple leathers while others are thicker and tougher. Leather comes in different grades, including full grain, top grain, corrected grain, and split grain, with full grain the most expensive and luxurious type. Top grain is just the top part of the hide and is not quite as hardwearing, while corrected grain has been treated to remove imperfections and split leather consists of a fibrous section of the hide with an added artificial layer. Most leather pouches have identical sides with an opening at the top. They often have magnetic clips to keep the phone firmly in place, and these are great for contemporary style pouches. More classic or traditional pouches may have belts or buckles. Other styles have a flap over one side. Features to look out for include belt clips, straps and small compartments to hold cards and other items if necessary. Generally leather has superb durability. It ages well, is easy to clean and doesn't easily tear or fray. Leather also offers phones good protection against impact damage, with tougher forms of leather offering better protection than softer forms. Suede is made from split leather that has been abraded and treated to create a soft texture. It can be a nice alternative to leather, but is not as hardwearing or resistant to tearing or stains.
Neoprene
Neoprene is a synthetic rubber with excellent durability and impact resistance, making it an ideal material to use for mobile phone covers. Neoprene pouch covers are often more contemporary in style than synthetic leather or leather pouch cases. They are often designed for specific phones. A popular design is with a small flap over the top of the cover, which may have a Velcro fastening. They are available in many colours and designs, including black, bright colours such as red and green, and contemporary pictorial designs.
Cotton and Wool
Cotton and wool pouches are a great alternative to the more common synthetic leather, leather, and neoprene pouches. This type of cover is generally not designed for a specific phone model. This gives them more flexibility, making them suitable for those who change their phones regularly, but don't want to change their cover, or for gifts when the giver does not know the recipient's phone model. While these covers may not be as durable or offer the same level of protection as other materials, they make up for this in the enormous range of colours and styles available. Many cotton and woollen pouches are handmade and it is possible to find unique and one of a kind designs.
Price
Pouch covers for mobile phones are typically very reasonably priced. Part of the reason for this comes down again to their simple design and manufacture as well as their ready availability.
Conclusion
There are several compelling reasons to choose pouch style covers over other types of mobile phone cover. One of the primary reasons is the simple and stylish design of pouch covers, which can be either more classic or more contemporary in style as desired. They tend to be lightweight and slim in profile, making them easy to carry around. The versatility of pouch covers means they are often suitable for more than one phone model. Then there is the superb range of materials, styles and covers, from functional and stylish synthetic leather to sturdy neoprene and beautiful woollen and fabric covers. Whatever the style and the occasion, there is a pouch cover to suit.