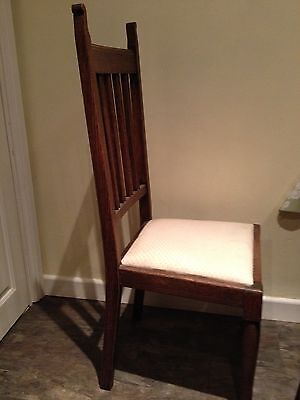 The benefits of buying antique furniture over new
Quality - antique furniture is usually really well made. Most antique furniture is solid wood or has beautiful real wood veneers. They were built using techniques that are much more robust than most modern furniture such as dove tail joints.
Style - there is a huge range of styles for antique furniture whereas modern is much more bland. My particular favourite is arts and crafts style. Others that are good value for money are Art Deco and Art Nouveau. The older the furniture usually the larger the price but quality / condition also plays a large role. If you are wanting to keep costs down getting something in poor condition to do up is a great way to achieve this.
Price - to get a solid wood antique dining set can cost just £200 whereas to get this new would be 5 times as much. I got a lovely 1900s set of 4 chairs for £120 and a 1920s table for just £60.
Choice - there are so many different options compared to what you can pick from a new retail outlet. You can also paint the furniture to have even more choice of looks. A tin of furniture paint can cost as little as £4.