Why Choose LEDs for Outdoor Decorations or Christmas Lights?
LEDs (Light Emitting Diodes) are incredibly bright - far brighter than traditional filament bulbs - and this makes them ideal for a wide range of situations, offering much greater impact and appeal than subdued traditional bulbs. LEDs emit vividly coloured light, each colour being bold and intense.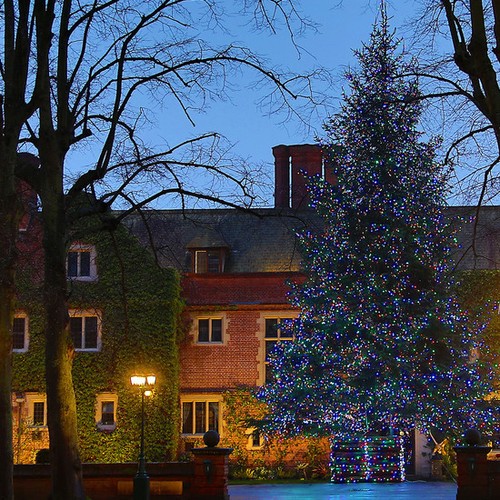 The huge range of colour choice makes LED ou
tdoor Christmas lights the eas
y
cho
ice for most displays.
LED lights (on rubber cable) are the ideal c
hoice for outdoor decorative or festive lights - especially to withstand
the British Winter.
LED bulbs are a diode (a chip rather than a traditional filament bulb)
. 'Filaments' have that nasty habit of breaking with impact - this done not happen with LEDs. They are tough, hardy and durable and can easily stand up to knocks and bumps and high winds. If you're looking for outdoor lights, choose products that are designed for outdoors, such as our rubber cabled professional quality LED outdoor string lights. Rubber cable is better than PVC for flexibility and durability, and our LED bulbs are doubled sealed against the elements
Save up to 90% on Electricity Consumption with LED Lights... and Help the Environment
LED fairy lights use on average 90% less power than traditional decorative lights. The new generation of LEDs are even more economical with some claims that the newest bulbs developed are almost 99% energy efficient in comparison to traditional filament bulbs. Electrical running costs are reduced, not only reducing the demand placed on your household energy consumption but feel good knowing you are saving the environment too. Research has recently found that the energy saving can be made by reducing the frequency of the LED by half, without effecting the light output to the human eye. So an LED which was 0.07w per diode can be reduced to 0.04w with no change in colour or quality.

The other major advantage of LED lights is that you can connect multiple sets together from only one plug. Our amber or red LED outdoor professional quality connectable Christmas lights have 50 LED bulbs over 5 metres - rubber cable of course. They use only 2.3 watts per set, which means you can connect as many as 40 sets - that's 200 metres of cable and still use less power than 6 x 100 watt bulbs! Very handy.




Long LED Bulb Life: Expect 50,000 Hours from a Good Quality LED Bulb
LED bulbs last up to 10 times longer than standard lights. If it's a high quality LED bulb, you can expect 50,000 hours of continuous use. Like anything you buy, whether it's a car, a house or a set of Christmas lights, you get what you pay for. There are different grades or LEDs, cable quality & manufacture. Lights4fun tend to use a branded patent LED such as Osram to guarantee colour consistency year after year. However, as good as the LED may be, this can be pointless if the manufacturing process is below par. Lights4fun implement a strict testing quality control with all professional & low voltage products, so we can guarantee longevity and quality of our lights.

The traditional problem of blown bulbs, finding and replacing those which have broken, and the inconvenience and unsightly appearance of multiple failed bulbs isn't an issue with LEDs. With such a long bulb life you can be sure of a fully functioning set of lights, and rubber cables can be happily left outside requiring no maintenance and minimal routine care.
ROHS quality is the environmental product quality of all our products. ROHS signifies "the restriction of the use of certain hazardous substances in electrical and electronic equipment". Bans have taken place on the EU market of new electrical and electronic equipment containing more than agreed levels of lead, cadmium, mercury, hexavalent chromium, polybrominated biphenyl (PBB) and polybrominated diphenyl ether (PBDE) flame retardants.

All Lights4fun products comply with these requirements.

It can be difficult to tell what quality of cable and LEDs have been used to the untrained eye, but you can trust us at Lights4fun, honest. With our 12 month guarantee and over a decade of experience in the market, we can promise you top quality products every time.