With Google halting production of its Nexus 5, we detail why you should move fast to pick up one of the most underrated smartphones of the last few years.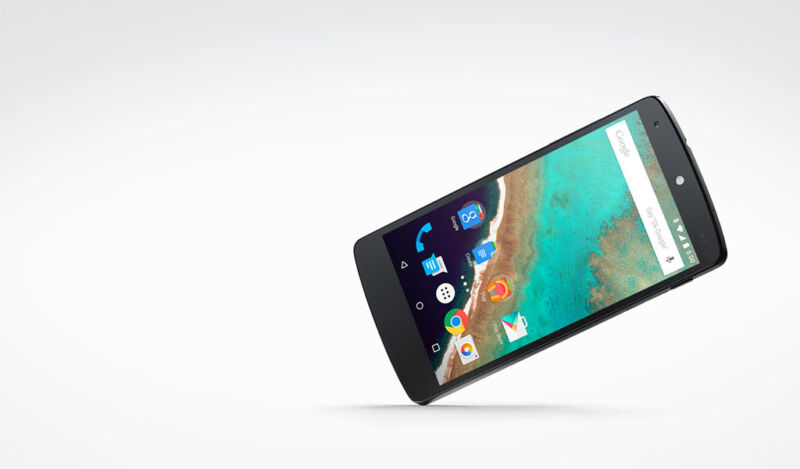 Add a caption
The Nexus 5: one of the most underrated smartphones available
The Price
At launch:
When Google launched the
Nexus
5 in October 2013, it was its pricing strategy that made the biggest waves among tech fans. At a shade under £300 for the 16GB version, rising to £340 for the 32GB model, and with an impressive feature set, the Nexus 5 was just over half the price of the similarly configured
iPhone 5
at launch. It sat happily within the premium smartphone category – without the premium price tag.
Still relevant?
A year is a long time in the fast changing world of smartphones, but thanks to a timeless design from LG and the all-important Google link that ensures the latest version of Android is always on hand, the Nexus 5 is still a very attractive high-spec, low-cost proposition.
Now you can pick the Nexus 5 up for around £210 on eBay. Considering it can still be called a premium device, that's a lot of smartphone for the price.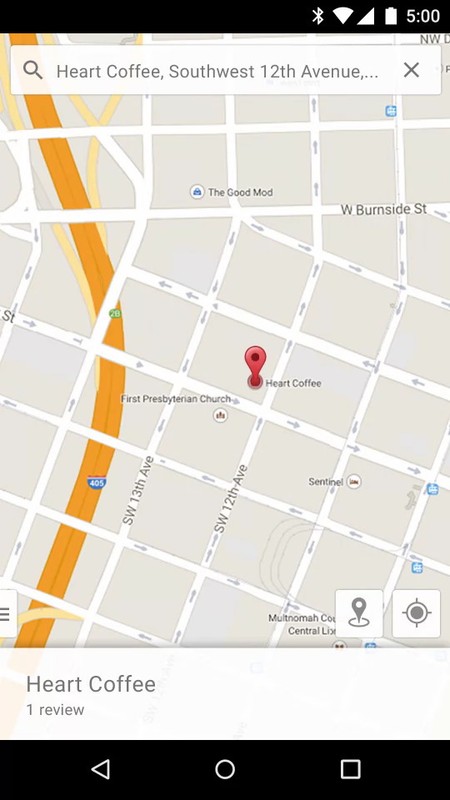 It's Pure Google
At launch: As with all Nexus devices, the Nexus 5 is Google-made. That means it's at the top of Google's list when it comes to new software and updates. The Android operating system powering the Nexus 5 will always be the latest version, and even though the phone itself is manufactured by LG, its Nexus branding means there's no bloatware – the pre-installed software by manufacturers and network providers that never seems to be very useful.

There's an impressive suite of handy Google apps. Maps, Hangouts, the Chrome browser, YouTube, the ever useful Google Docs and of course Gmail. Plus, Google Now, the built-in, voice-activated assistant that'll tell you where to buy a unique present and then give you the best route to the party, is just a swipe on the homescreen away.

Still relevant? The beauty of Nexus devices is that even when they start to look a little out of date, the software and apps found on it will always be at the cutting edge. Whenever a new version of Android is released, it is tested and updated on Nexus smartphones first.

With other manufacturers there's a delay of weeks or even months while they decide what to roll out and when. There are multiple models to test, additional software to add and some components to remove; very often you won't get a complete update, and sometimes you won't get anything at all.

Not so with Google and Nexus. Even though the Nexus 5 production line has officially stopped, the software updates will carry on for at least 18 months so the smartphone will be up-to-date for some time to come.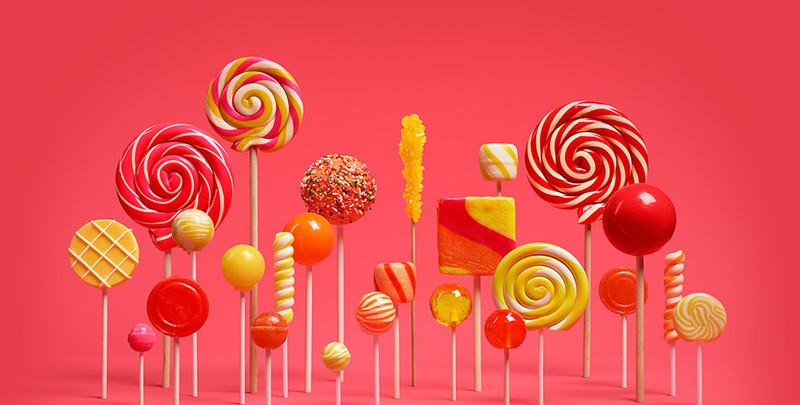 A Sweet Operating System
At launch:
Android 4.4, otherwise known as KitKat, was the operating system that underpinned the Nexus 5 when it hit the market. Now, more than a year on, at the time of writing, Android 5.0 – or Lollipop – makes using the Nexus 5 incredibly intuitive.
If you've been using an older version of Android – KitKat or Jelly Bean, for instance – you'll notice the improvements immediately. The interface is slick and features little animations throughout that brighten up your day-to-day experience. It features Android's 'Material Design', the name given to the fresh, vibrant overhaul seen in Lollipop.
Navigating through the Nexus 5's menus and screens is straightforward, and you'll notice new icons, easily manageable homescreens which can be modified to your heart's content and a notification system that means it's easy to keep up with alerts from various messaging and social streams.
Still relevant?
Since Lollipop is currently the most up-to-date version of Android around, the Nexus 5 is very much in step with the latest smartphones. The minimalist appeal of the Material Design concept keeps the operating system feeling fresh, while hopping from messaging to checking work files to watching your favourite TV show takes milliseconds.
Lollipop's lasting appeal on Nexus 5 is as much down to the smartphone's powerful processor as much as the operating system's intelligent architecture. The Snapdragon 800 processor is Android's natural home, and the two work hand-in-hand to generate a crisp, responsive, satisfying user experience.
Using Google Now is a good example of this: the virtual assistant opens as soon as the words "okay Google" are spoken, and translating your requests into results is near-instantaneous (as long as your internet or data connection is solid).
In fact the Nexus 5's processing power is only fractionally slower than more recent smartphones, such as the
Samsung Galaxy S5
and
HTC One
M8 – yet it costs far less.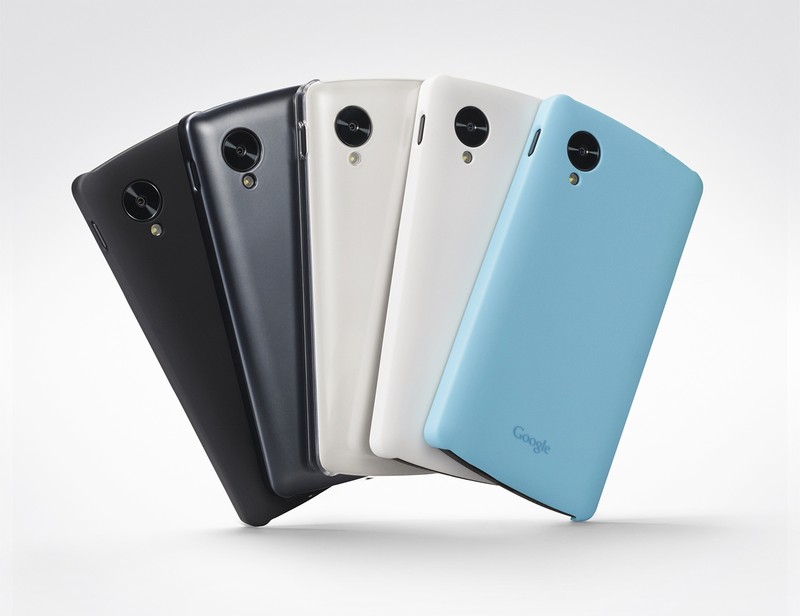 Great Looks
At launch: LG wisely decided to go for the understated approach when designing the Nexus 5 for Google. A sleek black slab, it featured rounded corners and minimal button clutter. The only exterior details were the earphone jack, volume rocker and front and rear camera lenses.

All the emphasis was on the Nexus 5's screen, a 5-inch plate of specially toughened glass, which stretched across the entire front surface of the phone. The effect was one of making the phone in your hand secondary to the media it was displaying.

Surprisingly for such a high performance smartphone, it was slow to heat up with use. After extended playback of movies and heavy multitasking, many smartphones get very hot to the touch. The Nexus 5's larger surface area, however, meant the heat generated with use was quickly dispersed.

Still relevant? As screens become the focus of attention in the latest smartphones and controls and other features are pared back, the Nexus 5 continues to look contemporary. Its uncluttered, unfussy design is deceptively simple – by making that screen the centrepiece, there's simply nothing to date it.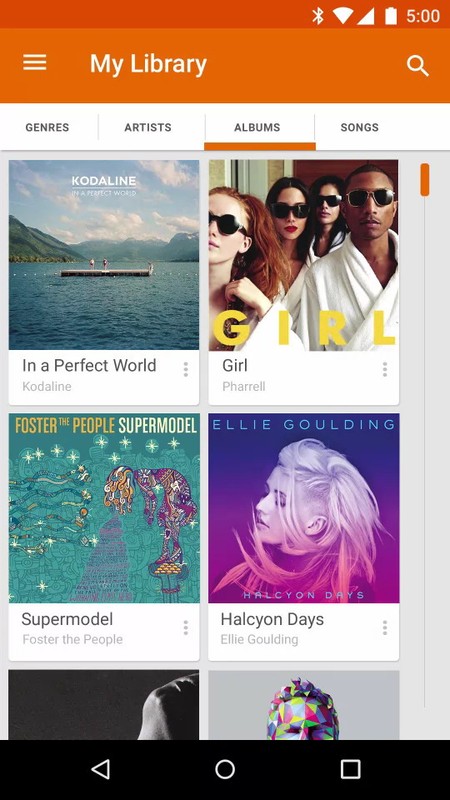 Your Favourite Content, Whenever You Want It
At launch:
Music: Simple but effective music playback was all handled within the Google Play Music app, whether you were listening to downloaded songs or music you'd imported from your CD library. Although the built-in speaker was not the loudest, headphone playback was detailed and punchy. A nice touch was album art being displayed on the Nexus 5's lock screen.
Video: There was a wealth of Google playback options for your own video clips, movies and TV shows. YouTube was the obvious one, with clips accessed through Twitter, Facebook or other sources automatically opening in the YouTube app, and viewing options such as resolution settings offered. Movies and shows bought through Google Play could be downloaded and viewed even if you weren't online, too.
Games: Thanks to that crystal clear 5-inch screen and the power of the Snapdragon processor, the Nexus 5 could comfortably handle whatever you threw at it. Titles played smoothly without lag or stuttering, and even graphically intensive games showed up well.
Photos: The Nexus 5's camera came in for a bit of criticism when it launched. It was slow to auto-focus, struggling to capture moving subjects, while low-light shooting was a problem too. A subsequent update fixed much of that, and the photos captured with its 8-megapixel camera were greatly improved – if not class-leading.
Still relevant?
Music and movies are still handled with aplomb. And because the Nexus 5 is heavily linked to Google, updates to its media features will ensure they stay fresh. Third-party apps such as Spotify and Netflix are independently updated to provide alternative viewing and listening experiences.
Where you might notice a difference next to the very latest smartphones is in games and photo capturing. The former is the area where processor advances are most keenly noticed, while the latter was arguably the Nexus 5's weak point to begin with.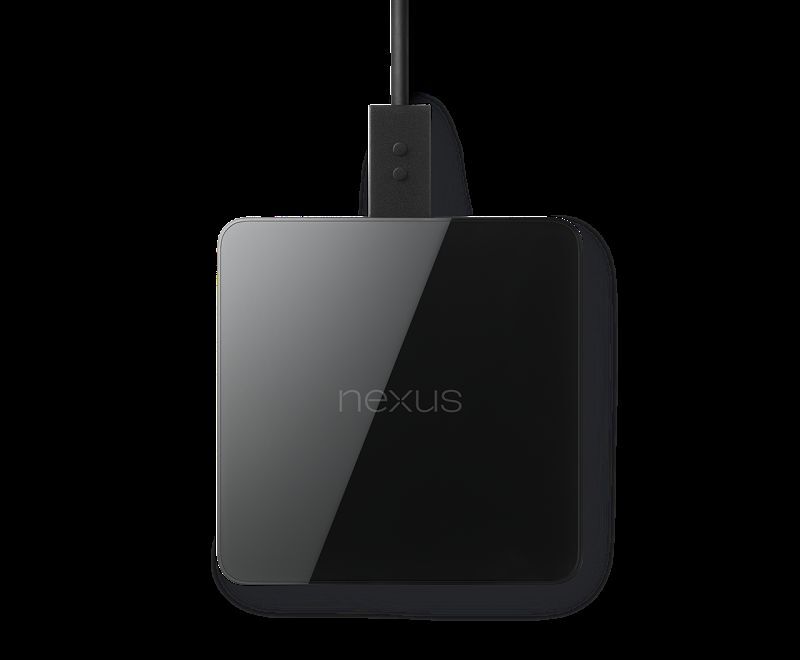 Hidden Highlights
Thanks to Google's input, the Nexus 5 features countless clever tricks to make day-to-day use that little bit better, including:
Registering the Nexus 5 to Android Device manager. Should your phone be lost or stolen, you can locate it, lock it and even delete its sensitive contents remotely.
Turning the Nexus 5 into a Wi-Fi hotspot for other wireless devices. Simply select the 'Portable hotspot' option from the 'Tethering' section of the Settings menu.
The ability to charge the Nexus 5 wirelessly. You'd need to buy a separate wireless charger, but it eradicates the need for tangled wires.
QuickOffice, the app that lets you create and edit Word documents, Excel files and PowerPoint presentations (although Microsoft has now made Office Mobile free to download to Android devices too).