A good, clean, non-irritating shave is not only dependent on what you use while shaving, but also what you use before it. Wilkinson Sword is a well-established shaving product brand, and its Hydro pre-shave range prepares your face for a smooth shaving experience that is gentle on the skin. For best results, use these products with razors from the Wilkinson Sword Hydro 5 Power Select, Hydro 5, or Hydro 3 range.
Hydro Sensitive Foam
The Hydro Sensitive Foam is excellent for those who prefer shaving foam to gels and who have sensitive skin. This foam protects the skin from redness and irritation and soothes it at the same time. It contains hyaluronate, which helps the skin retain moisture on the surface and prevents the dryness that usually causes irritation. The product is dermatologically tested, as are all of Wilkinson Sword's pre-shave and post-shave products.
Hydro Sensitive Gel
Men looking for a pre-shave product that can hydrate and soothe their skin at the same time can opt for the Hydro Sensitive Gel. The gel contains, besides hyaluronate, aloe vera and sunflower seed oil. Aloe vera has anti-allergy and anti-inflammatory properties, making it suitable for sensitive skin. It is also a natural moisturiser as is sunflower oil. These ingredients work together in softening your beard and making it easier to shave, while also preventing redness and irritation.
This transparent, non-foaming gel is created for men who want to have a clear view of their facial hair while shaving, so that they can sculpt beards and sideburns with precision. The gel also contains hyaluronic acid, which holds moisture in the skin during the shave and prevents irritation. This shaving gel even won the "Best New Shaving Gel or Cream" award for the 2013 GQ Magazine Grooming Awards.
Hydro Moisturising Gel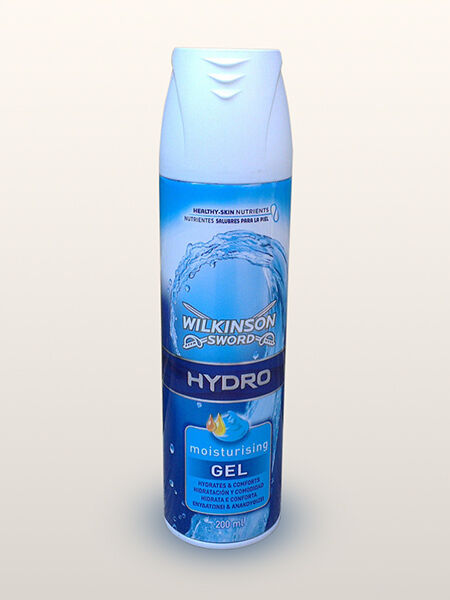 This Wilkinson Sword gel is an all-rounded pre-shave product. This gel also has aloe vera and sunflower seed oil, which hydrate and soothe the skin pre-shave and moisturise the skin post-shave. This makes it perfect for the man who does not bother with aftershave, and who often suffers from dry skin after a clean shave.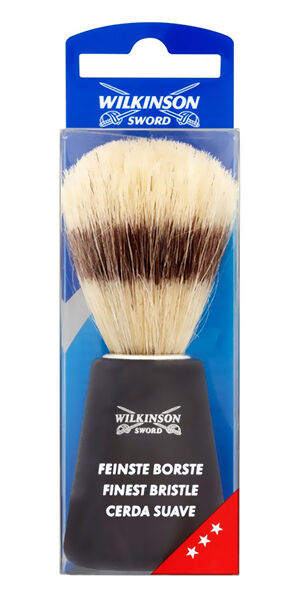 A good option for men who prefer the old-fashioned soap bowl, the Wilkinson Sword shaving soap bowl offers a creamy, rich lather that also moisturises the skin for a fresher face post-shave. The Wilkinson Sword shave brush is made up of fine bristles that properly exfoliates the skin and moistens the beard. Use these two products together for a traditional but quality shaving experience.