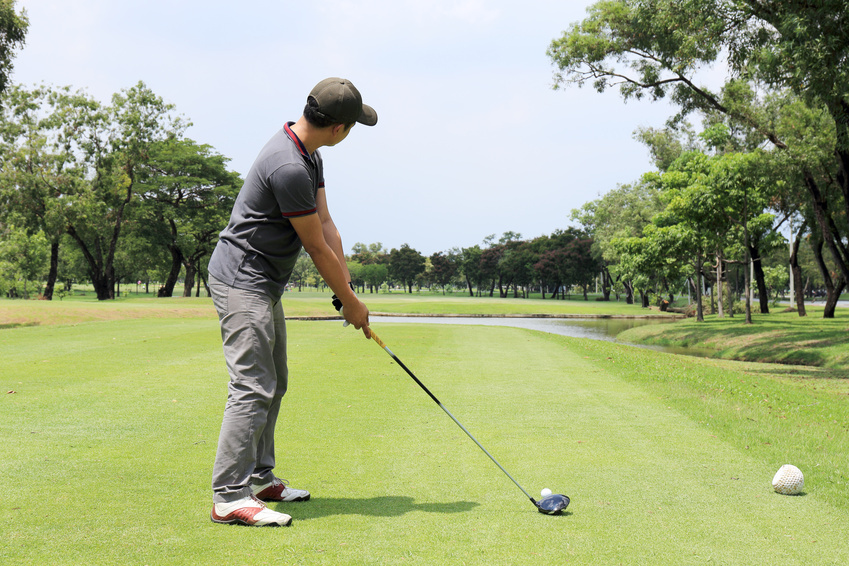 Besides the player's skills, the quality of golf clubs influences how enjoyable the game is. Wilson Staff golf clubs are solid sports equipment that allow you to enjoy the game fully. This family of golf clubs contains drivers, irons, and hybrids that you can easily adjust to your style of play.
Wilson Staff Technologies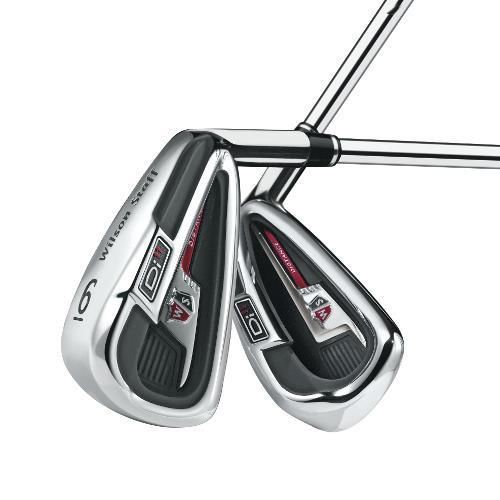 Wilson Staff golf clubs benefit from various technologies that improve the performance. The Right Light technology optimises the weight of the club for proper distribution amongst the shaft, head, and grip. The Half & Half Golf Club Shaft technology combines the consistency and performance of steel with the feel and speed of graphite, thus providing an overall power boost and higher head speed. The wide-tip golf club shaft technology presents a low-torque shaft tip that prevents the club head from twisting in case of off-centre hits and provides a longer and straighter flight for the ball. The FYbrid technology combines a hybrid and fairway wood club.
Types of Wilson Staff Clubs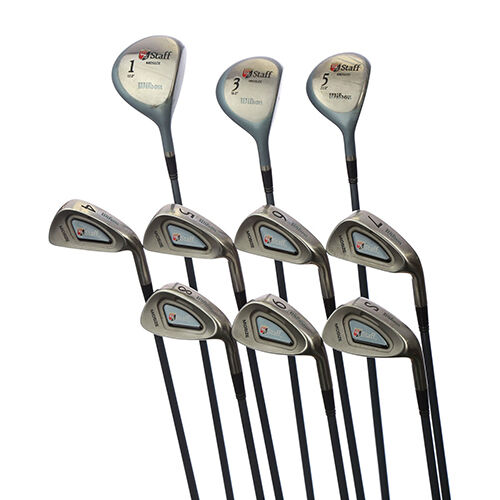 There are four main types of Wilson Staff golf clubs: irons, woods, wedges, and putters. Irons are necessary for propelling the ball towards the hole over short distances. Their clubheads are smaller and shafts shorter than the clubheads of woods or drivers, which are clubs with round heads that allow you to hit the ball long distances. Wedges are golf clubs for short distances and they have the heaviest clubheads amongst all of the clubs as well as the shortest shafts and the highest lofts, allowing for accurate shots. Putters are very flat clubs for short and low-speed strokes that allow you to roll the ball inside the cup from a short distance.
Matching Your Playing Style
When selecting a golf club, such as a Wilson Staff iron, you should consider your personal playing style before making a purchase. If you are an experienced player who prefers the delicate combination of shot-shaping ability, sleek looks, and soft feel, choose the classic and compact Feel line of clubs. If you are a crossover player who is experienced, but does not require the latest technological advancements, choose clubs from the Control range that includes clubs with mid-sized heads and simpler designs. For greater distance, straight ball flight, and power, you need Distance style clubs that have technical designs for curing shot imperfections. Most players prefer the Distance style. You also need to consider your handicap, your potential playing ability, as well as ball striking consistency, your preferred size for the clubhead, miss and hit ratio, frequency of golf playing, and the average distance off the tee with the driver.