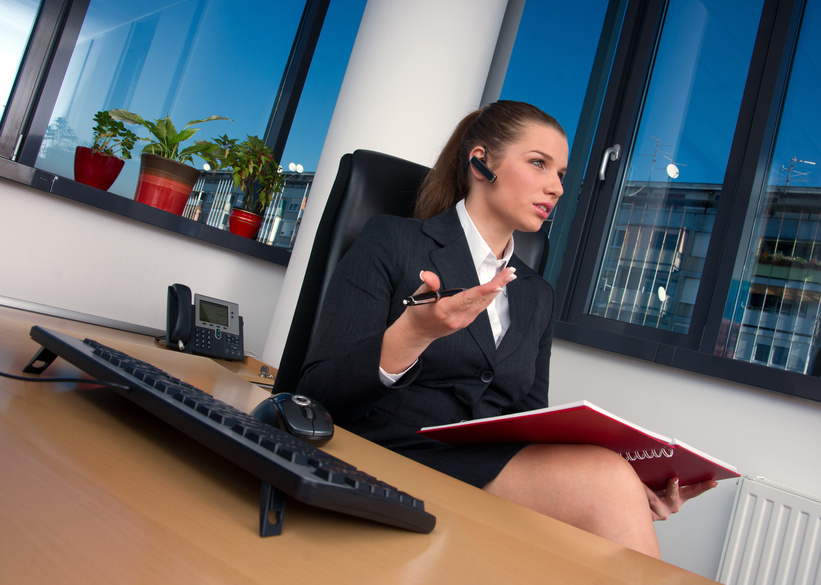 Wireless telephones give people more flexibility in their homes and offices by allowing them to move around without restrictions. Phone headsets offer even more freedom by removing the need to even hold onto the phones. Users can type, sort documents, and do a number of other tasks while talking to their friends, associates, or clients. The headsets usually connect to phones using Bluetooth connections with multiple features.
Wired or Wireless Headsets

Wireless headsets come with two pieces. The base piece connects to a phone and communicates with the headset using Bluetooth. This eliminates the hassle of cords, but the user generally has limitations on how far he or she can move from the base phone. Bluetooth headsets use batteries, and users have to remember to keep the devices charged. Alternatively, wired headsets connect to phones with cords and use the phones as a power source. However, the hassle of wires is not a popular choice, and traditional headsets are generally best for users who sit at their desks while on the phone but need their hands free for other work.
Wireless Phone Headsets with Voice Activation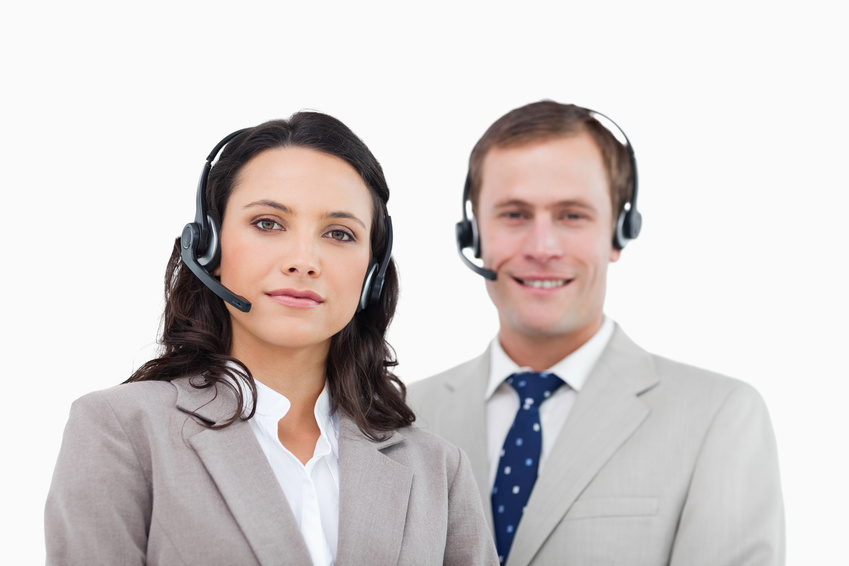 Powerhouse employees want to be as efficient as possible, and headsets with voice activation help them streamline their duties. The headsets respond to voice commands, which frees users from having to push buttons. The headsets can generally answer phone calls, terminate calls, mute calls, and activate speaker modes. Users should check on the specific voice commands included with different cordless phone headsets.
Wireless Phone Headsets with Noise Cancellation
Background noise is sometimes a bothersome issue with headsets because the microphones pick up all the noises in offices or homes. Users who work in loud environments should look for headsets with noise cancellation features. Noise cancellation blocks out background noises and helps isolate the speaker's voice.
Headband Headsets
Headband headsets feature straps that go over the head to hold the devices in place. A single speaker sits over one ear and a mic extends out to the mouth. Those who work in loud offices can look for headsets with two speakers to block out noises, but most headband headsets come with single speakers to allow wearers to communicate with other people in the office when not on the phone.
Earpiece Headsets
The smallest devices to use are earpiece headsets. These tiny speakers attach to the ears and have very small microphones. As technology progresses, these small devices continue to improve, but many older models have issues with call clarity. The lightweight nature of the earpieces makes them comfortable, but they do require charging.