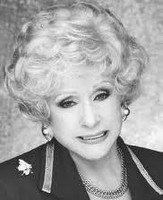 Mary Kay Ash has a remarkable and inspiring story, one that will touch the hearts of both men and women. However her story will help women both young and old, to believe in themselves and aim for higher and better goals for themselves and their loved ones.
Even in 2011 it is sometimes hard for a woman to make a go of it in the business world - both in their own business and in the corporate world. If you believe in yourself enough and set your goals high you can acheive anything you want in the world.
Mary Kay thought she had it made, she had a wonderful job, she was the national training director for a leading direct sakes company; a job that she had held for 25 years. But although she thought and believed that she was loved by her company, once again a man had been given a job above her, with a salary twice that of hers - and to make it worse, Mary Kay Ash had trained him. Enough was enough and that day she decided to leave the industry that she had loved and worked so hard for.
Mary Kay did not get to where she was in her old job, just on looks or brains, no, she got there on hard work, working long hours, and her thought pattern that she could do anything. To her nothing was impossible. When she left her job, she wrote a book that was designed to help women acheive the postions she was never allowed to acheive. Through the book she taught that you can acheive anything you want and need in life, After the book was written, Mary Kay relized that it was more than just a self-help book, it was also a road map to success; and what a road map it was. From leaving her job to writing a book to running the large and successful cosmetics company Mary Kay.
Mary Kay started her business with just $5,000 and help from her son - she mixed this with her can do attitude and the 25 years expeierience in the direct sales industry. From that very small and humble begining Mary Kay Ash grew her business into a multi international business turning over billions of dollars a year, and helping women all over the world that they can acheive and reach any goal they want in life, by having a can do attitude.