Some days, a women's plain T-shirt just will not do. You need a fun character, animal, or silly-saying shirt to liven up a drab day. Character T-shirts pair perfectly with trousers, skirts, jeans, and shorts and they are as fun to buy as they are to wear. Figure out which character shirt suits you, and slip into something fun next time you wake up feeling a little out of sorts.

Sometimes animals have more character than most people do. Wear your favourite furry friend with a funny, cute animal character shirt. Even though cat and dog shirts are popular, putting a funny design or saying along with them makes them even more engaging, such as a shirt which looks similar to the movie poster for 'Jaws', but has a cat instead and says, 'Paws'. If you love cats and have a few, you may want the world to know when you wear a shirt emblazoned with 'Crazy Cat Lady'. Urban Outfitters makes cute animal shirts. There are T-shirts with animals from popular video games, such as Nyan Cat shirts or cute Pikachu tops.
Movie and Television Character T-shirts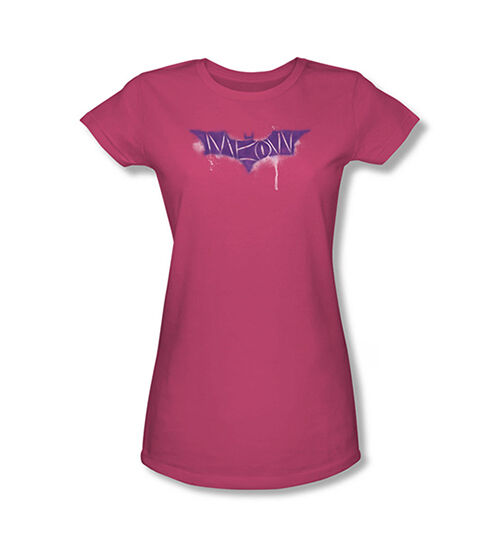 When it comes to movie and television character T-shirts, there are endless options. From cartoon favourites like SpongeBob SquarePants and Hello Kitty to Mickey Mouse and Disney Princess, there are plenty of animated character shirts for women to pick from. Other options from the world of movies and TV shows include 'Game of Thrones' shirts featuring your favourite characters, 'Harry Potter' tops, and 'Walking Dead' shirts. Show the world you are a 'Batman' fan, or profess your love of 'Big Bang Theory' by wearing your favourite actors or sayings from the show on your T-shirt.
Funny Sayings and Character Design T-shirts
Some graphic shirts give you the best of both worlds and incorporate a funny saying with a character you love, such as a T-shirt that says 'Keep Calm and Call Batman', or an 'American Horror Story' shirt with the phrase 'Normal People Scare Me'. Overslept and missed your alarm clock this morning? Slip into a Minion T-shirt with the sleepy yellow guy and the phrase 'I'm Not a Morning Minion'. A 'Harry Potter' shirt says 'I'm with the Muggle', and a funny 'Twilight' top states 'Jasper? Hale Yes!', mocking the last name of the popular movie character. Some shirts simply have sayings on them which bring to mind your favourite character, such as 'So Fetch', from the film 'Mean Girls'.