As one of the heroes of the fashion world, women's flared jeans have the ability to make ladies of all shapes and sizes look fantastic. Women with broad hips wear them to create the illusion of a narrower physique, and the jeans' look cute at any age. Although many people associate flare jeans with a casual 1970s look, it is possible to find flares that are suitable for the office, too. Choosing the right colour, cut, and brand is important when choosing flared jeans for various occasions.
Skinny Flare Jeans
A great pair of skinny flare jeans saves the wearer from drowning out the legs. Ladies who want to accentuate their thighs rely on the thin upper portion of the jeans to do so while the flares at the bottom create a stylish look. During the winter, the jeans look great with a loose sweater or top. When purchasing skinny flares, the length needs to be correct. Otherwise, the flares soak up moisture from the ground and grow heavy and uncomfortable. Wearing chunky heels is a great way to combat this problem.
Purchase Quality Brands
Women who want to get some serious wear out of their jeans should purchase quality brands. Thanks to Gap's diverse inventory, finding form-fitting pairs of jeans is not difficult. Skinny Gap flare jeans hug the inner thigh and sit just above the hips, nicely accentuating curves. Ladies who prefer their jeans loose may prefer stretch flares, which offer more wiggle room. Next flare jeans also offer excellent quality and a great fit, especially for women with long legs.
Aim for Authenticity with 1970s Flared Jeans
Women who prefer vintage clothing should look for 1970s flare jeans. In that decade, flares took width to the extremes. Also known as 'bell bottoms', 1970s flares swept the ground and rested firmly on the waist. Ladies who want a true 1970s look should aim for jeans with wild patterns and vibrant colours. For those who adore a dose of funkiness, it is possible to embrace one of the decade's biggest fashion hits.
Accentuate Curves with High-Waisted Flares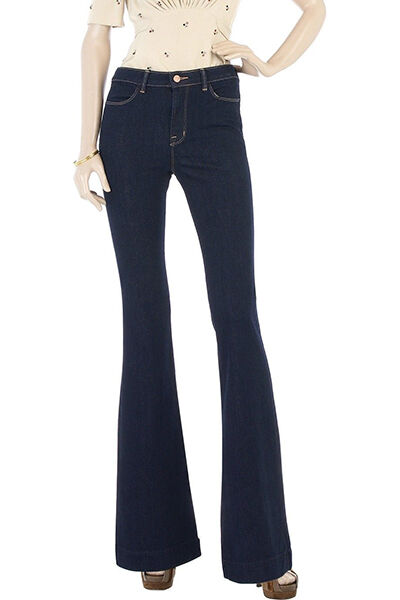 High-waisted flares offer multiple benefits. Ladies can wear them to accentuate their hips for an instantly feminine look. Dark flared jeans are slimming, and it is possible to wear them in the evenings with heels for an informal, classy look. Alternatively, light flares absorb less sunlight, making them wearable in the summer heat.
Choose Dark Flares for the Office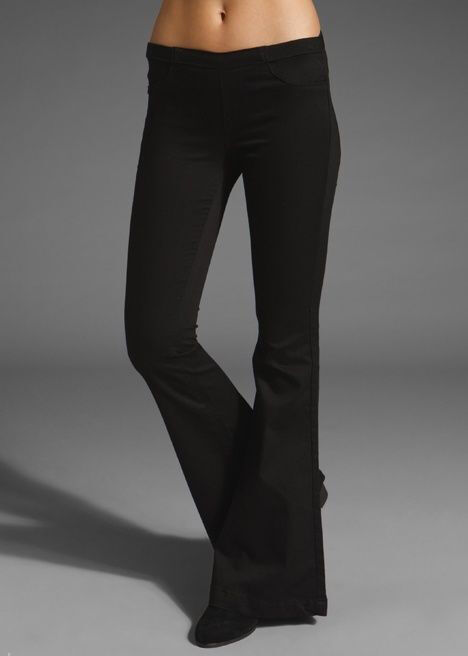 A pair of dark flared jeans is appropriate for many offices. Celebrities like Victoria Beckham embrace black flared jeans by throwing on a blazer for an instantly classy look. The cut is essential when wearing flares to the office. Kick flare jeans are a good choice, while baggy flares are often too casual.