C'2913 Bringing you the ultimate Sale on women's and girls Accessories
Looking for the perfect accessory to go with your new outfit? look no further than the Collection2913 store. We pride ourselves in bringing you designer accessories at affordable prices. We have something for all occasions. Accessorize and Mesmerize.

Your New Favourite Store
Collection2913 brings you all the accessories that you need to complete a look.
French Connection Bangles
Beautifully Crafted Bangles by French Connection will work great with any outfit. A selection of styles to choose from; Big Bulky Bangles to Multipack, Wooden to Gold Plated.

French Connection Earrings
A Selection of elegant earrings adding glamour to that new dress.
French Connection Rings
A selection of beautifully crafted rings by French Connection; Gold Plated, Diamante and Black Cabochon are just some of the items from this collection.

French Connection Bracelets
Gorgeous Selection of elegantly crafted bracelets, a choice for everyone. Gold Plated, Silver, Beaded and Leather are just a few from the many different styles to choose from. The perfect bracelet to complete your new look.

French Connection Necklaces
We also have a good selection of necklaces; Silver, Gold and Pearls. Some of FCUK's top sellers right here in our store at a discounted price.

Don't Forget The Shoes
Women's and Girls Designer Branded Footwear. A shoe for every occasion.
CLAUDIA Denim
Denim Wash Mid Heel shoe by Claudia, with bow detail and peep toe. Great shoes for everyday. Soft insoles to provide support and comfort all day.
JESSY ROSS Silver
Jessy Ross Silver Cracked effect Mid Heel shoes great for parties and the ballroom.
LA DONNA MODA Suede
Beautiful Suede/Velvet high heels with bow knot detail. Great looking shoes for the office or casual wear.

LA DONNA MODA Sude
Black Suede with PU Buckle detailing makes these shoes stand out from the crowd. Soft insoles provide comfort throughout the day.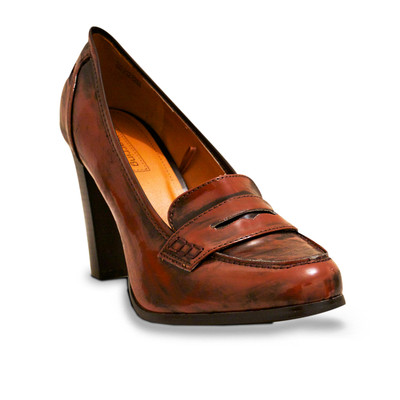 REDHERRING Brown Classsics
Redherring Classic look formal High Heels perfect for the office.