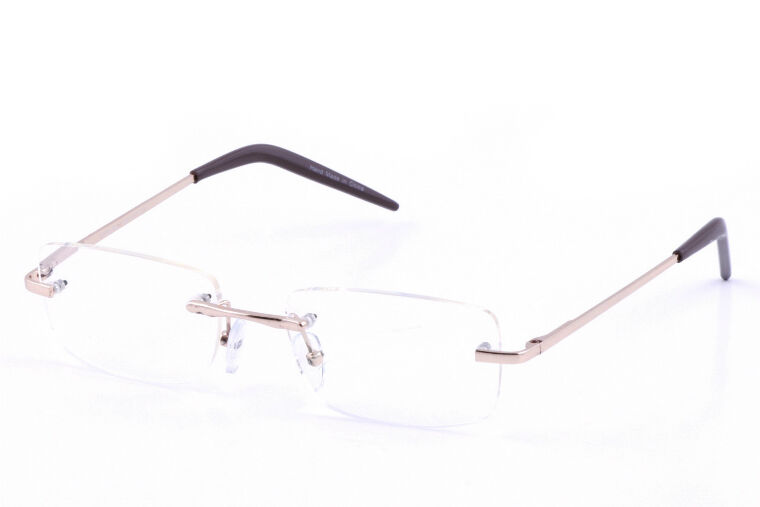 Whether on holiday or in the office, glasses are used as aids by women around the world, but finding the right glasses in terms of style, strength and design can be difficult with the wide range on offer. And there are many outlets in which women can acquire a good quality pair, with online auction sites being one of the most popular methods.
This guide will help buyers find the perfect women's glasses or sunglasses for the ideal price on eBay, the site with the largest online market available.
Buying Women's Glasses
Buyers searching for women's glasses on eBay should keep in mind the various factors that will affect their search, such as:
Price – cost is often the main aspect of any search, and prices will change according to purpose, brand and condition.
Purpose – there are many different kinds of glasses available online, and buyers should consider what the glasses will be used for before purchasing.
Strength – if buying glasses for reading, the buyer will need to identify what strength of lens they need for clear and comfortable sight.
Brand – there are many different brands available, and prices for branded glasses will vary.
Condition - prices will change depending on whether the item is used or new, and buyers should consider what condition they would prefer the item to be in.
Purpose of Women's Glasses
There are different kinds of glasses to suit different needs, and it is important for the buyer to identify what the purpose of the glasses will be before searching. The main types of non-prescription glasses are:
Clear Lens – glasses with clear glass lenses that have not been adjusted to correct any eyesight problems. These are often used for costume or fashion styles.
Reading – these are used to aid those who cannot read close-up, also known as long sighted. Reading glasses come in different strengths to correct different levels of eye weakness.
Sunglasses – sunglasses are used not only to filter bright light, but also to protect eyes from harmful UV rays.
Some glasses can be dual-function, such as sunglasses that have modified lenses for reading, while others can be reading glasses that are partly clear lens – as in the case of bifocals. When considering the type of glasses that will suit them; buyers should keep in mind what they need. For example, those with no eyesight problems should focus on clear lens or sunglasses, whereas those who require sight correction should ensure that the glasses they are interested in have the type of lenses that will help them.
Reading Glasses Strength
If buyers wish to purchase reading glasses, they must first make sure that they understand the range of glasses available to them as well as the different strengths of reading glasses.
The strength of reading glasses ranges from +1.00 (the weakest strength, for those whose sight needs little correction) through to +4.00 (the strongest type, with powerful magnifying lenses to enable comfortable reading). The strengths increase by steps of .25 or.50; depending on the manufacturer of the product.
It is advisable for buyers to consult a reading chart – widely available online – or an optometrist for advice on the lens strength that would suit their eyes before making a purchase. Buying the wrong strength of lens – even if incorrect only by .50 – is inadvisable as lenses that are too strong or too weak can cause headaches, blurred vision and nausea due to eye strain.
Bifocal glasses are also available for those who wish to wear their glasses full-time – rather than taking them on and off when needed. Bifocals have the corrective lens as a small patch at the bottom of the whole lens, enabling those who wish to read to just look down to adjust their vision, and look up when they wish to see normally. This can be ideal for those who just require glasses for reading (also known as short-sighted), whilst their long-distance vision is fine.
Bifocal glasses are available in a variety of strengths to suit every type of vision, and many are seamlessly blended into the whole lenses so that the corrective area is not immediately obvious.
Women's Glasses Brands
There are many famous and respected design houses that create glasses, which are considered by many to be a full-time fashion accessory in the same vein as jewellery or shoes. From brands famous just for their glasses to fashion clothing labels beginning to produce their own eyewear ranges, there are many brands available at a great price on eBay with designs to suit every buyer.
Ray Bans
Perhaps the most well-known sunglasses brand,Ray Bans are most famous for their aviator-style sunglasses made prominent by celebrities and movies the world over. However, those are not the only choice and there is a huge range to choose from, including reading glasses, in a variety of styles.
Diesel
A well-known fashion label, Diesel creates many glasses in a variety of styles: from sleek rimless glasses to tough titanium frames.
Gucci
The famous fashion house is a well-known creator of various styles of glasses, with Gucci sunglasses particularly distinctive for their rounded edges and big lenses.
Women's Glasses Items
It is important that glasses be cared for to ensure longevity, particularly when buying a costly or brand pair of glasses, and there are many items available to ensure that glasses stay in good condition for a long time. These include:
Glasses Case – a simple item, these are a must for those who do not wear their glasses full time. They don't only prevent broken lenses or arms, cases also protect glasses from dirt and scratches.
Glasses Chain – ideal for those who will be taking glasses on and off frequently, a chain will ensure that glasses are kept safe yet still within easy reach when needed.
Glasses Cleaner – including items such as cloths, spray and wipes, it is important to use cleaners to keep glasses clean and dirt free, especially when small items coming in contact with the lenses can leave small scratches and damage the finish.
While these items are not necessary for any glasses bought, the buyer should consider purchasing them to ensure the glasses will stay clean and damage-free, thus avoiding having to buy frequent replacements.
Buying Women's Glasses on eBay
Searching for items on eBay is a good way to find the broadest range available, and with the easily tailored categories and search preferences buyers should be able to pick out exactly what they need. When searching eBay, consider:
Price – the cost is often the most important factor, and this will vary from item to item due to type, brand and condition. Buyers can tailor search results to match their budget by using the search preferences. With items available at both Auction and Buy It Now, there is a great deal of flexibility available when purchasing any kind of glasses.
Purpose – when buyers have settled on the purpose of the item, they can use the search bar to indicate their desired type of glasses.
Strength – if reading glasses are being purchased, buyers should make sure they are certain of the strength of lens they need. Buying glasses of the incorrect strength may cause problems. Buyers can use the search bar to indicate the strength they would prefer; many sellers offer glasses in a variety of lens strengths.
Brand – there are many brands, and the prestige of this brand can be the deciding factor in a purchase. If searching for a particular brand, this can be included in the search terms so that the buyer is only presented with the
items that will suit them. Buyers can indicate their choice in both the search preferences as well as the search bar.
Condition – with items available both new and used, buyers should remember that prices will change depending on condition and decide what condition they would prefer.
Local Sellers – finding and purchasing from local sellers is the best way to keep shipping costs down.
If in need of extra guidance on searching eBay, buyers should make sure to consult eBay's Search Tips page where there is even more advice on how to get the perfect search result. If buyers are in any doubt about the products they see listed, they should not hesitate to ask the seller any questions they may have.
It is also advisable for the buyers to check the product listing page for all the details required in the purchase. This could include checking written details, and also analysing the photos to ensure you area getting what you perceive to be the right product.
Conclusion
With the huge number of types, styles, strengths and brands available it is no wonder that buyers can be daunted by huge range presented to them when trying to find the ideal glasses. With this guide buyers will be able not only to identify the kind of the glasses their eyes need, but also find the perfect style, brand and price before making their purchase.
When searching on eBay, buyers should keep in mind the added security benefits they will receive by buying products using PayPal, eBay's preferred way to purchase with additional eBay Buyer Protection.