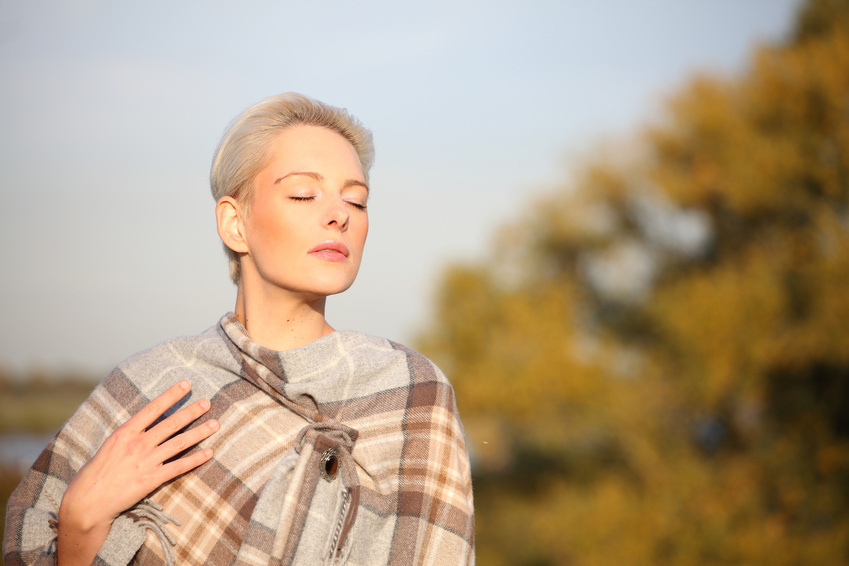 Once associated only with providing protection on rainy days, women's ponchos have also evolved into fashion statements that cover every month of the year. In addition to choosing the right styles and fabrics to match the season, women must also consider poncho size and the type of poncho they want to wear when making a buying decision.
Seasonal Styles and Fabrics

Although most women's ponchos adapt to weather conditions due to layering, many manufacturers produce ponchos for specific seasons. Not only do the fabrics change, the styles change with the passing seasons as well.
Season

Poncho Attributes

Winter

Heavy fabrics, such as knits and wool

Long batwing sleeves

Longer length

Leather for evening wear

Spring

Lightweight fabrics, including silk and cashmere

Rainbow colours

Above the waist length

Summer

Short sleeves and wide necks to encourage breathability

Loose knits

Exposed arms

Delicate lace

Fall

Soft knits

Thinner wool and angora than winter

Batwing sleeves, ending at the elbow

Length reaches the hips
Fall and spring are the only two interchangeable seasons, as the seasons share several similar weather conditions, such as heavy rain and cool nights. This means women can save money by purchasing ponchos for three different seasons. Like most other types of women's clothing, winter and summer ponchos do not possess any similar properties.
Poncho Size

For many women, choosing the right poncho comes down to finding the correct size. The fashion industry makes it confusing when it comes to sizing ponchos, mostly due to avoiding producing cumbersome oversized women's clothing that can inhibit movement and appear visually unappealing. Since poncho manufacturers design ponchos to drape and hang, women should try on different sizes, such as regular, tall, plus size, and petite, until they find a poncho that provides comfort, while still ensuring most of the body is covered.
Ponchos for Protection
The origin of women's ponchos runs deep into the tropical climate of South America, where it rains virtually every day. Ponchos manufactured to keep women dry typically possess lighter materials than a winter coat, but heavier materials than a sweater. This means women enjoy the dual benefits of remaining both dry and warm. Waterproof ponchos feature insulated polyester or plastic to fend off wet weather conditions.
Ponchos for Fashion
Ponchos manufactured for fashion do not provide the same protective properties as large, yellow ponchos that act as a mobile tent. However, many women turn to ponchos to make fashion statements during the drier months of the year. Multi-coloured ponchos with innovative designs on the back highlight some of the more fashionable women's poncho options. Some fashion ponchos convey ethnic themes, while other designers add decorative hoods and fringes to enhance textural appeal.