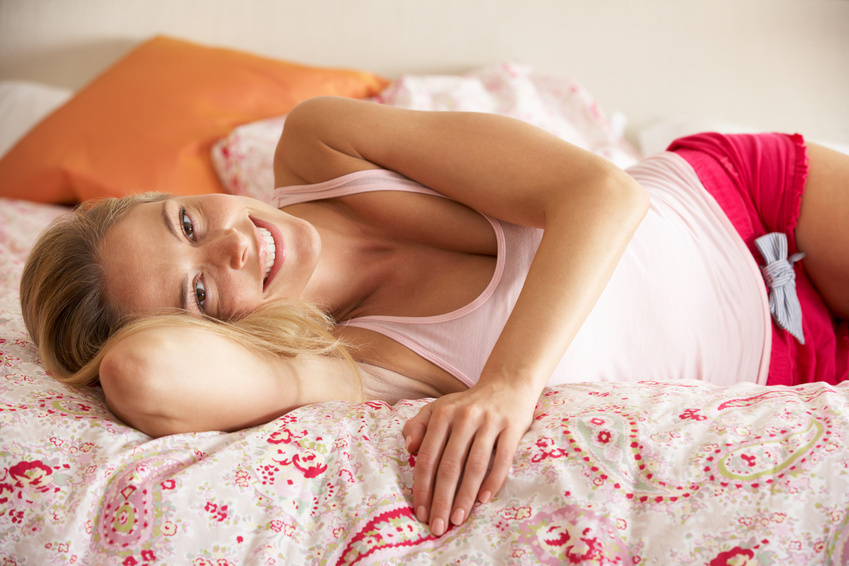 Comfortable, cool, and cute, women's pyjama shorts are the perfect loungewear. Great for sleeping or simply a day of relaxing, pyjama shorts come in various materials, styles, and designs to please every woman. Pick the pair of women's pyjama shorts that are right for you, once you discover the myriad of types available, and slip into comfort next time you are in the mood for some relaxation.
Styles and Fabrics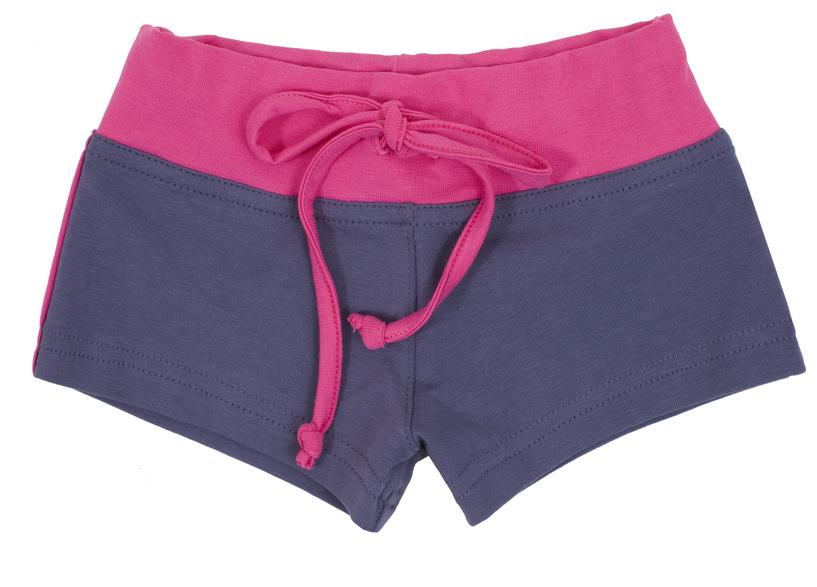 There are a couple of common fabrics which make up women's pyjama shorts: satin and cotton. Cotton pyjama shorts are soft and cosy, while sleek satin shorts offer a bit of sophistication to your night-time look. Pyjama shorts typically offer an elasticised waist or a drawstring design for flexibility and comfort. Shorts offer different lengths, from very short styles to longer, knee-length shorts or calf-length, cropped pants pyjamas. Boxer-style pyjama shorts fit loosely, while skin-skimming satin is a bit clingier on your body. Jersey fabric is stretchy and soft, and cotton is easy to care for. Another option is lightweight chiffon, which fits loosely and feels airy against your skin. For cooler weather, opt for fleece sleep shorts.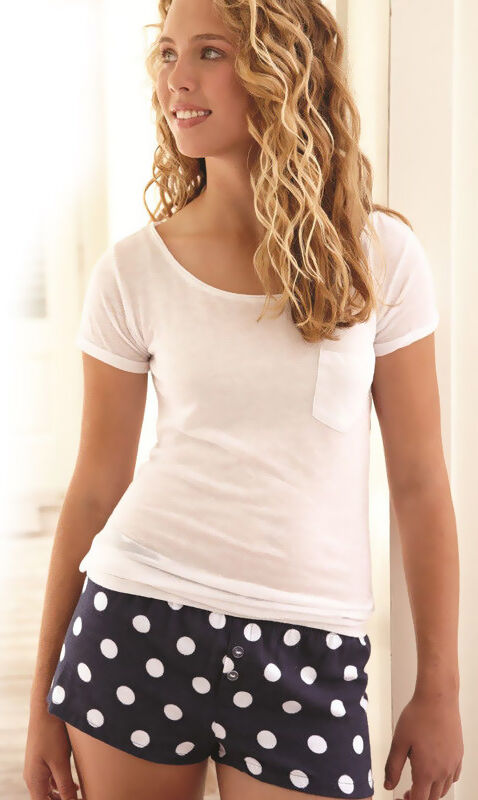 The best way to get a matching top to go with your pyjama shorts is to purchase a pyjama shorts set. These come with a matching camisole vest or T-shirt top in the same design as the shorts. You can also mix and match these separates with other pyjama shorts and tops to create endless combinations. Some brands offer several options for each pair of shorts, including long-sleeved tops, vests, crop tops, or pullovers. Silk pyjama sets include a matching silk top. Buying a set ensures you have a top that complements your shorts.
Brands and Designs
Some of the most popular pyjama shorts and short set brands include Disney, which feature shorts covered in your favourite cartoon characters, Playboy shorts with the black bunny logo on them, and Debenhams, which includes an array of chic styles. Marks and Spencer offers solids and stripes, and Primark sets contain characters like Hello Kitty and SpongeBob Squarepants. Common designs feature floral prints, polka dots, animal prints, funny sayings, or feminine details like ruffles, lace, buttons, and ribbons.
All-in-Ones
An all-in-one is when the pyjama shorts attach to the top, and it looks similar in style to a romper. The top is generally a camisole or vest top, and the bottom is a short, comfortable pair of shorts. All-in-ones are a stylish, cute alternative to traditional pyjama shorts, and come in different fabrics and styles just like regular pyjama shorts. Companies market them as onesies, rompers, and teddies, too. Some popular brands of all-in-ones include Asos and La Senza.