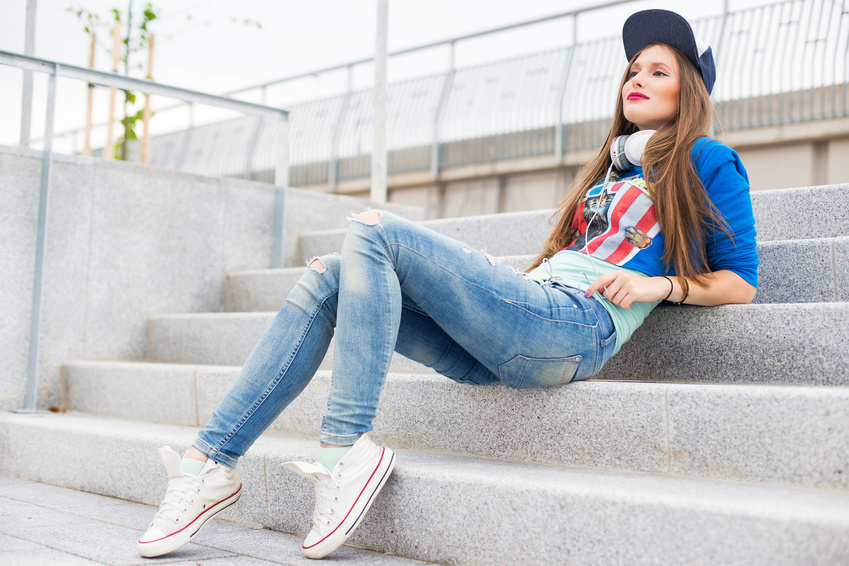 To buy women's skinny jeans, be aware of the large variance in sizing and pocket placement. Finding a well-fitting pair of jeans can require spending an unfortunate amount of time in the dressing room. The results are worth it, however; upon finding a brand and style that suits you, buying skinny jeans online becomes simple and fun.
Choose a Dark Wash for a Slimming Look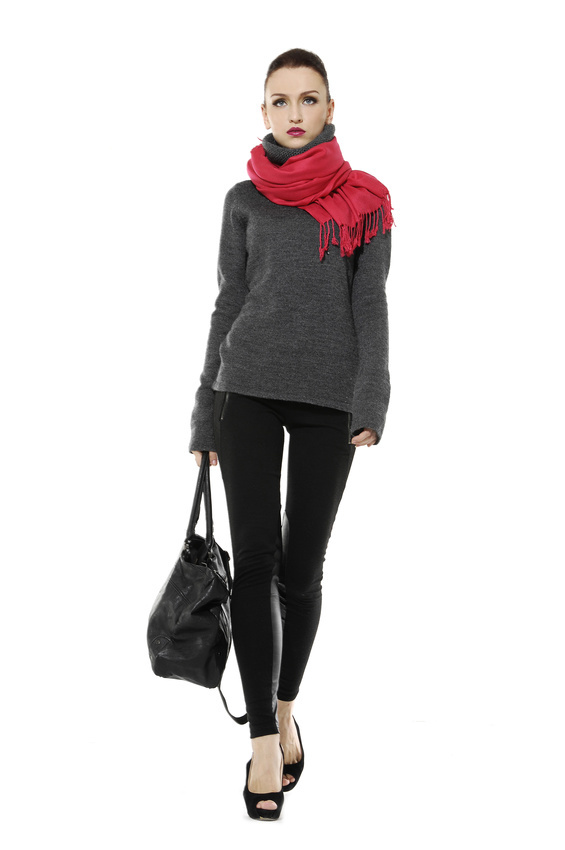 Faded or whiskered jeans bring attention to the weathered areas, which is usually the thighs or bottom. To detract from these areas, wear a dark wash instead. Dark blue or black skinny jeans without fading or holes are most slimming. In addition, dark wash jeans are more professional than sporting a worn and torn look, so they are better suited to a night on the town.
Stop Stressing Over Clothing Size
Womens' sizing is hardly universal; it is possible to wear a size 4 in one brand and a size 8 in another brand. Such a large variance can make shopping for skinny jeans difficult. If possible, try on a number of different brands and note your sizes in each. Also remember to jot down the name of the skinny jeans because some brands carry more than one. You can later find the same skinny jeans online, possibly at a deeper discount, especially when buying used.
Squat in Your Skinny Jeans
When trying on skinny jeans, squat or sit in them to better determine their fit. Your new skinny jeans should not pull down so far as to show your undergarments. If they do, try them with a belt or go up one size. Don't try to cover up the back of your jeans with a long shirt; you'll forever be self conscious about sitting down in the jeans.
Look at the Back Pockets of Your Skinny Jeans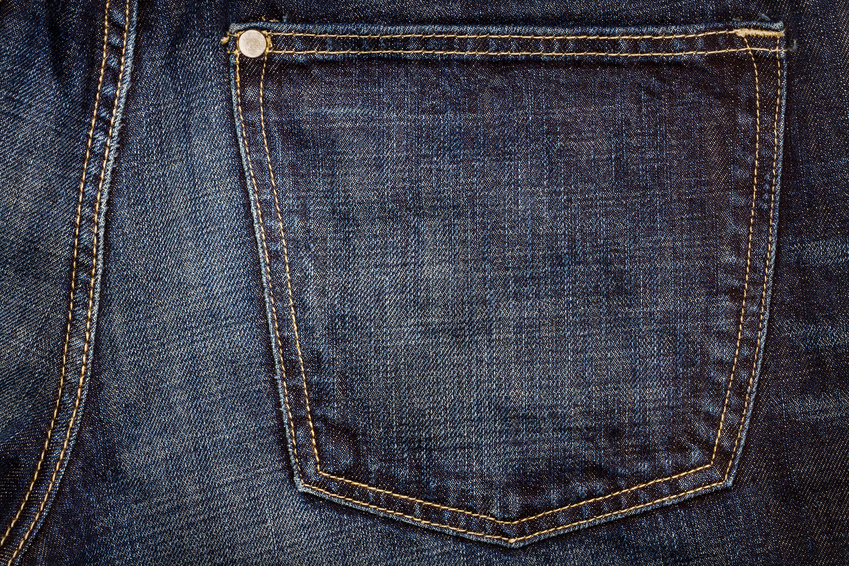 The pocket position of skinny jeans greatly affects how the jeans look from behind. Sometimes the pockets are too high, too low, or too close together. Some people prefer skinny jeans that form a "V" shape with the pockets. Try on a variety of different skinny jeans to become better educated on pocket positions and what you prefer.
Tailor Your Skinny Jeans for Petite Legs
If you've tried on eighteen pairs of women's skinny jeans and found them all too long, consider buying a pair that fits your torso, bottom, and upper legs well, Abercrombie & Fitch jeans come in all shapes and sizes to help with this. You can always bring them to a tailor, explain the problem, and get them to remove several centimetres from the bottom. A middle ground is finding a shop that sells petite jeans, but these might also be too long for an especially petite woman.