Given the importance of exercise, having the right pair of trainers on during a workout is essential. Quality trainers provide support to joints, tendons, and ligaments and help prevent both short-term injuries and long-term impact damage. By paying attention to a few factors, such as fit and finding the right shoe for the right sport, women can find the right pair of trainers for their needs.
Finding the Right Fit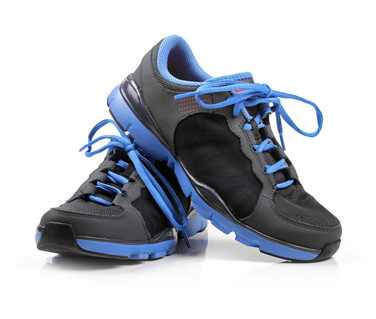 With women's trainers, especially considering the amount of movement and shift that goes on when wearing them, the size difference between a woman's left foot and right foot is an important issue to keep in mind. Every person has a size discrepancy between their two feet; this difference can range from a quarter size to a full size. When selecting trainers, it is important to make sure that the shoes are big enough for the largest foot. When wearing a pair of trainers in a standing position, the toe on the largest foot should still be a thumb's width away from the end of the shoe.
Selecting the Right Type of Women's Trainers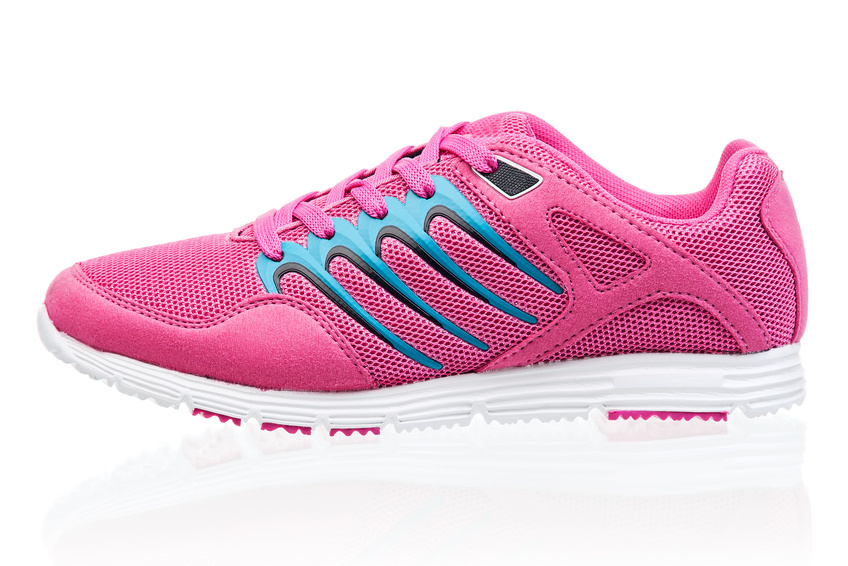 Trainers provide a good deal of variety in terms of design and structure. Women looking for a pair can consider how much or how little structure and protection they want from a pair of shoes.
Shoe Type

Purpose

Motion Control Shoes

Very structured shoes that keep the feet from pronating or supinating
Ideal for beginners or those with orthopedic issues

Durable shoes with rugged outsoles
Provide a balance between structure and a lighter design

Barefoot-Style Running Shoes

Respond to the natural shape of the foot and the gait of an athlete

Favoured by seasoned runners

Stabilising Running Shoes

A quality option for most runners
Provide a middle ground between too much structure and not enough structure

Lightweight Training Shoes

Extremely light and thin trainers
Do not interfere with gait or weigh an athlete down
Each of these types of shoes may also come in designs customised for particular sports. Building on these core features, a women's football trainer, for example, would have cleats on the outsole, while a women's tennis trainer may have different outsoles for addressing the materials on different surfaces.
Considering Accessory Features and Materials
There are some additional features and materials women can keep in mind when selecting trainers. The midsole on most modern trainers and women's running shoes are advanced pieces of engineering and typically use either EVA or polyurethane in their construction. An EVA midsole is lighter in weight, while a polyurethane midsole is more durable. The outsole can also feature extra support such as air cushioning. Women can consider how much they exercise and how much weight they want in a shoe when choosing between these materials.