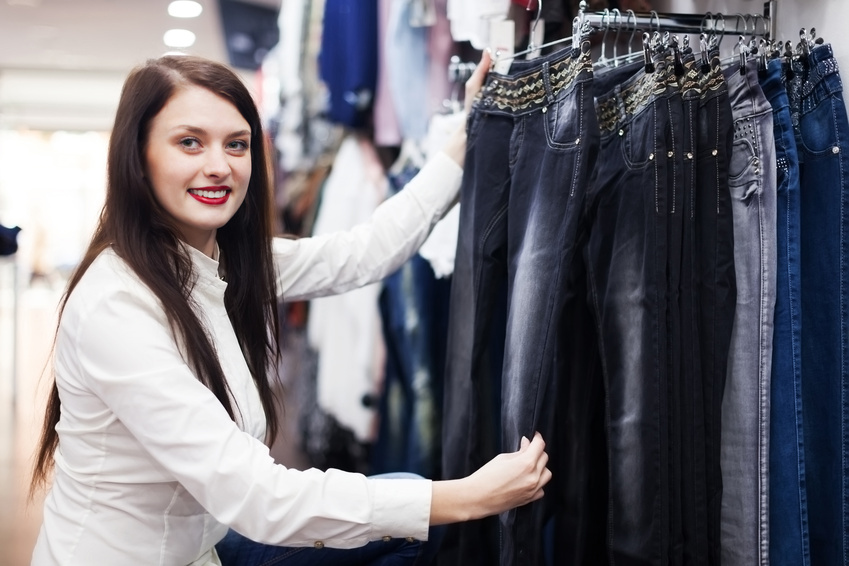 Trousers are staple items in a woman's wardrobe. Women need work trousers, casual trousers, jeans, and possibly a pair of dressy trousers for a night out. However, the perfect pair of trousers can be hard to find. Whether it be a pair of inexpensive trousers from the highstreet, or break the bank designer trousers from designers like Balmain for H&M, finding the right pair of trousers for you will be time well spent. Discover a few key tips to finding trousers that look good, fit well, and coordinate with your other clothing.
Buy Figure-Flattering Trousers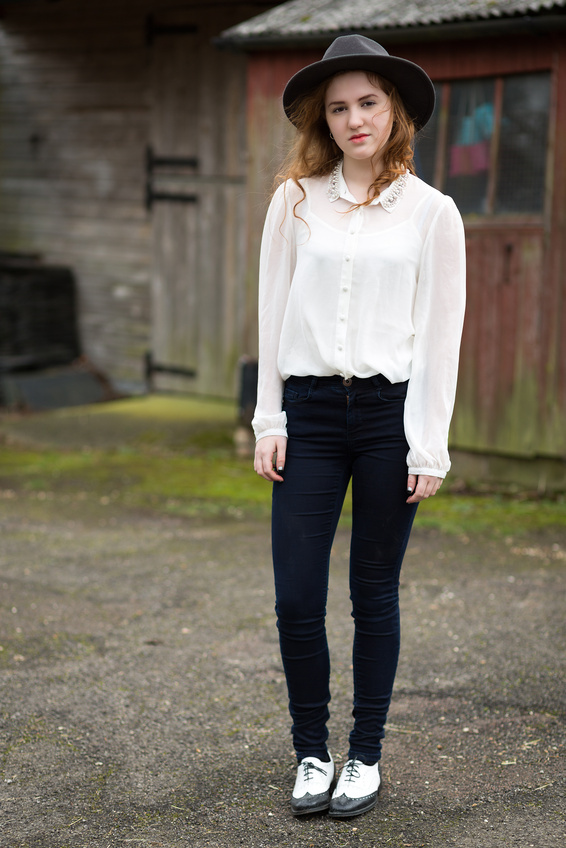 While hourglass-shaped women can wear nearly any trouser style they like, other women have to take more care in their choice of trouser style. Larger women with apple or pear-shaped bodies should try a wide-leg trouser, as it conceals unwanted volume and visually lengthens the leg. A nicely pressed crease down the front centre of the trouser leg adds an extra vertical line, visually slimming and lengthening the leg. Women with square, straight, or rectangular bodies are often in search of clothing that makes them more feminine or curvy in appearance. To add the curves you want, try a pair of trousers that accentuates the waist. Ideally, the trouser waistband should hug the narrowest part of your torso. Look for women's trousers that have waist detail or a coloured belt to further delineate your waistline. Accentuating the slimness of the waist makes the hips and bust appear wider, giving the illusion of curves.
Purchase Trousers that Fit Perfectly
A perfect fit is essential for any pair of trousers, especially dress trousers. Try on the trousers before buying them. Check the length of the trouser leg. Although you can have the trousers hemmed, try to find a pair that hit the middle of the top of your foot when you are wearing your everyday work shoes. Look at a back view of the trousers to see if they show underwear lines. Next, sit down in the pants to ensure that they are not too tight across the backside and that they do not bunch up oddly in the front. If for any reason you cannot try on the trousers, have an experienced friend measure you carefully for your next pair of trousers. You need measurements for your waist, hips, rise, and inseam.
Choose Versatile Trousers

When you shop, look for women's trousers in basic, solid colours. You probably need a couple of pairs of black, professional trousers for work as staple pieces. Black goes with many different colours and patterns and can be a life-saving hue on a hurried morning. Other versatile colour options include khaki, tan, brown, grey, white, ivory, and navy blue. Purchase a pair of red or pink pants if you like the occasional pop of colour in your outfit.