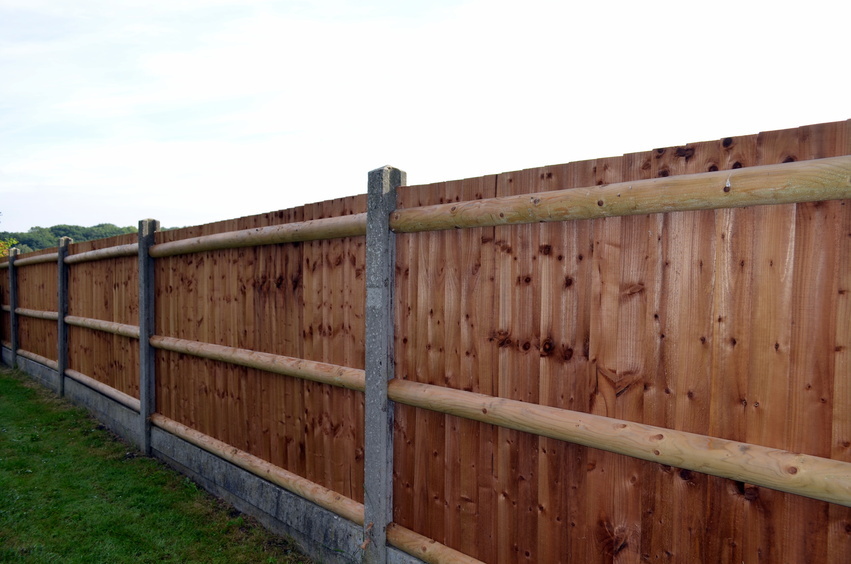 Putting in a fence on your property is usually a good idea, whether you want it to preserve your privacy, keep pets inside, or mark the boundaries of your garden. Among the decisions you have to make as you plan the fence is the all-important choice of materials. While there are many types of fences, wood fencing and metal fencing are two of the top options. Find out the benefits and drawbacks of each and discover which one works for your property.
Eye Appeal of Wood Fencing vs. Metal Fencing

Wooden fencing is a classic, as it offers a combination of versatility and eye appeal that many owners find hard to resist. With wood, you can create a picket fence, a panel fence, a lattice fence, and other designs of varying heights and proportions. If the budget allows, you can purchase beautifully engraved wooden fence panels. Steel or coated aluminium fences typically come in plain, practical designs and are not notably attractive. Wrought iron is the top choice in metal fencing when it comes to beauty.
Privacy of Wood Fencing vs. Metal Fencing

Privacy is easy to achieve with a wood fence, since you can set the slats as close together as you like to keep out prying eyes. In contrast, metal fences are much less private. Due to the nature of the material, metal fences typically include sizable gaps in their design, through which passers-by can see into the yard or garden. If you want the visibility, metal fencing is ideal.
Security of Wood Fencing vs. Metal Fencing
Security is a common reason for fencing in a garden or field. If you are having trouble deciding which materials to use, consider that a wooden fence is easier to break through or smash than a metal fence is. Potential intruders who might think twice about breaching a garden with a metal security fence may be able to pry off a few boards from a wooden fence and gain quick entry.
Maintenance for Wood Fencing vs. Metal Fencing
In spite of its many excellent qualities, wood is susceptible to wear and weather. You must treat it with special solutions to render it hardier and then stain or paint it to seal it well. Cedar is a useful wood for fencing, since its natural oils make it low-maintenance and allow it to weather beautifully. Although cheaper, pine requires pre-treatment and a stain, clear-coat, or paint job to keep it looking good outdoors. Metal fences vary in the quantity of labour and upkeep required. For instance, a top-of-the-line steel fence requires almost no maintenance for decades, as long as it is not near the ocean. Coated aluminium does not need repainting and does not rust, although it is not as strong as steel is. In contrast, wrought iron needs continual maintenance, including a complete sanding and repainting every few years.