Woodworm specialises in a variety of golfing clothing. Though they began as a cricket company, they have since branched off into making a wide range of quality golf accessories, including shoes, shirts, sunglasses and more. Their products are high quality, which makes them a great fit for regular golfers.
Woodworm Golf Polos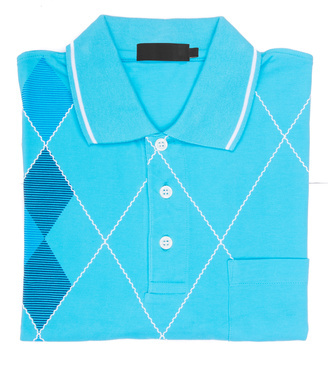 The polos from Woodworm utilise an elegant simplicity in their design. Available in multiple colours, these shirts are machine-washable and feature three buttons. The Woodworm crest is on the back of the neck as well as the arm. They are not only an excellent choice for the golf course, but are also good for casual wear off the course.
Woodworm Golf Shoes

These shoes consist of superior quality waterproof leather. Any buyers who are looking to start playing golf on a regular basis should consider these shoes. They come in a variety of colours, such as black with green laces, white with red laces, and plenty more. Golf with superior protection, as the soles provide extra impact and ankle support. Each pair of shoes proudly displays the Woodworm logo.
Woodworm Sunglasses
For golfing on those bright, sunny days, Woodworm sunglasses provide the utmost in protection. The high performance lenses provide superior UV 400 protection. They come in red and black. Also, like other Woodworm products, the unmistakable logo is on the side of the glasses. Consumers can of course wear these glasses off the course as well.
Woodworm Waterproof Clothing
Woodworm waterproof shirts come in a variety of colours, such as black, white, and blue. The multi-layered material that makes up these shirts is extremely breathable, making it a great choice for both rainy and sunny days. The microporous fibre keeps rain and perspiration out, while keeping you dry. Though it may be a bit more expensive than a typical polo, it is much more useful.