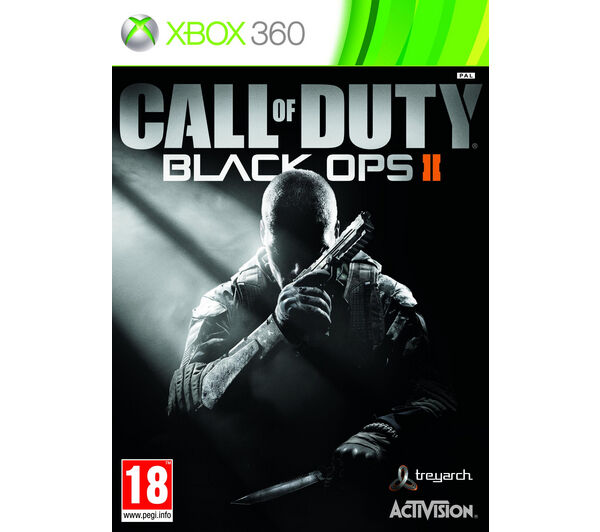 eBay is a truly great place to buy World War II role-playing games (or RPG as they are commonly abbreviated to) and spare parts and complimentary accessories. eBay stocks a large range of World War II role-playing games in many different types, formats and styles to suit everyone no matter their age or experience with the game types.
The aim of this guide is to inform potential buyers about role-playing games and explain how to purchase them from eBay.
The auction-based website is renowned for its competitive pricing, excellent customer service and in-depth product information. Besides this, eBay is also known for offering a choice regarding purchasing products. Buyers can simply purchase their sought-after item (by clicking the Buy Now button) or bid for an item attempting to get the best price in an auction format (by clicking Bid Now and entering a suitable bid).
What Are Role-Playing Games (RPG)?
A role-playing game is an interactive and collaborative storytelling game where players assume the roles of characters and act as such in a fictional setting. Each player has to take on the responsibility of acting out their role within a narrative- either through literal acting, through a structured decision-making process or character development.
Games involving role-playing have been popular since the 18th century but today's role-playing games stem back to the 1970s when Dungeons and Dragons was released as the first commercially available role-playing game. Thanks to technological developments role-playing games have enjoyed a boost in their popularity in recent years. This popularity has led to an increasing demand for role-playing games which paved way for a healthy supply and range of role-playing games currently on the market today.
Role-playing games were adapted from the older tradition of storytelling games where a small group of friends collaborate to create a story. RPGs add a level of sophistication to the basic storytelling idea with added extras like game facilitators and rules of interaction.
Typically there are two original forms of role-playing games:
Tabletop Role-Playing Games
Tabletop RPGs (or pen-and-paper RPGs or table-talk RPGs as they're also called) take place at a table or sitting environment and revolve around group discussion and involve participants describing their characters' actions through their own speech. Players determine the actions of their characters based on their characterisation which are then judged according to the games rules and guidelines to see whether their actions have succeeded or failed.
Live Action Role-Playing Games
Live action RPGs (or LARPs for short) as the name suggests involves participants physically acting out their characters actions. This role-playing game type usually involves participants creating and wearing their own costumes and foam weapons that correspond to the RPGs genre.
The players undertake challenges and pursue goals within a fictional setting represented in the real world environment whilst interacting with each other in character. Unlike tabletop RPGs, live action role-playing game actions can be determined by consensus amongst participants as well as governed by the game rules. These game types can be played in large areas for hours or days depending on the rules agreed upon by all players at the start.
Role-playing games can be played in a group as a social activity or played singularly. Single-player RPG usually involve player playing the hero role whilst competing in and completing quests. During the game the hero will meet allies who share the same goals and fight alongside them to win the game. In multiplayer RPGs, the participants often act and work together as a team to complete their goal.
However, there are two more unconventional role-playing games that have enjoyed recent success: multi-player text-based MUDs (Multi User Domains) and the popular modern-day Massively Multiplayer Online Role-Playing Game (MMORPGs).These MMO RPGs are more comprehensive and involve using a computer (and internet connection mostly) and as such have faced controversy over being labelled role-playing games.
Massively multiplayer online role-playing games are similar to the traditional tabletop RPGS but take place in an online community and as such are much more competitive due to the large volumes of people playing at any given time. Most MMORPGs require a monthly subscription although there are less-detailed versions available across the internet that is available for free.
World War II Role-Playing Games
Role-playing games offer a detailed gaming experience that can be set in any time or setting. Along with science-fiction role-playing games, World War II RPGs are by far one of the most popular types of role-playing games on the market today. The rich historical and adventurous context of World War II is the reason why this genre of role-playing games is so popular.
Although there are World War II live-action role-playing games, there is a greater choice of the tabletop versions in this genre. WWII tabletop RPGs include character sheets to provide character information, miniature models or figurines, books, maps and a dice.
Every role-playing game regardless of the format or genre has a storyteller leading the game. The storyteller or game master (GM) as they are also known controls the main narrative and also takes on the roles of the enemies and the non-player characters (NPC). The GM will also keep a record of the statistics to track progress and ensure the game runs as it should do.
Why Buy a World War II Role-Playing Game
People from every corner of the Earth like to use their imagination. Children like to play with toys and figurines re-enacting their favourite TV programmes or simply improvising. Adults like to read fantasy books or watch fictional films that break the constructed norms of society.
Role-playing games bridge the gap between passively watching or reading such fantasy by allowing you to participate in the action and have an impact on the outcome. World War II role-playing games are great because they are full of important historical decisions and events.
Role-playing games are a great social activity and playing with your friends is a lot more unpredictable and enjoyable than playing solo. These games are great for children as they teach them many lessons from using their imagination and reasoning skills to planning and social skills. Role-playing games also offer a method of escaping reality that is safe and can be controlled.
How to Buy World War II Role-Playing Games on eBay
There is a wide range of World War II role-playing games available on eBay from Tabletop to Live-action RPGs. This extensive range of role-playing games can be located in eBay's 'Toys & Games' section, under 'Wargames & Role-Playing'. Products can then be sorted by different fields including brand, condition, price and distance to the seller.
Whether the buyer is looking for a tabletop or a live-action World War II RPG, there's hundreds of role-playing games on eBay to suit everyone regardless of their preferred game type.
Finding World War II role-playing games on eBay has never been easier. Simply enter the desired name, manufacturer or type of role-playing game into the search bar or advance search engine. Then a results page will appear full of products that match the entered keywords. Simply click on the appropriate result to be taken to that products individual listings page.
For help using the search and advanced search functions, visit eBay's comprehensive help section and simply type in a query.
Each product page is full of information about it including: a detailed specification, a product analysis, comments about the items condition and photographs of the item. eBay also provides information about the items seller including their eBay rating, history and location (check to see whether picking up the item is cheaper than the given delivery cost). Buyers can also ask the seller any questions or queries by simply clicking Contact the Seller button.
Once the buyer has conducted some research and settled upon a World War II role-playing game, they can purchase the product. Purchasing products on eBay can be done in two manners. The first is buying the item immediately and this can be done by simply clicking 'Buy Now' next to the items price. The second purchasing option is to bid for the item in an auction-style format. This can be done by clicking 'Bid Now' and entering an appropriate numerical value. For more information about purchasing products on eBay visit their 'How do i buy an item?' help page.
eBay is an authoritative name in the ecommerce field known for its great range of products, competitive pricing and overall pleasant user experience. All transactions on eBay are made safe and secure thanks to third party payment authority PayPal.
Conclusion
Buying a World War II role-playing game can be difficult as there are many factors to take into consideration. However with the help of this guide and the information provided, buying a World War II role-playing game from eBay couldn't be simpler.
Role-playing games are not only great because of the entertainment and social elements that they provide but because they present the most human experiences in gaming from improving social skills and confidence to bettering reasoning and decision-making.
The right World War II role-playing game can provide fun and enjoyment for everyone no matter their interests, age or experience with the imaginative game type.