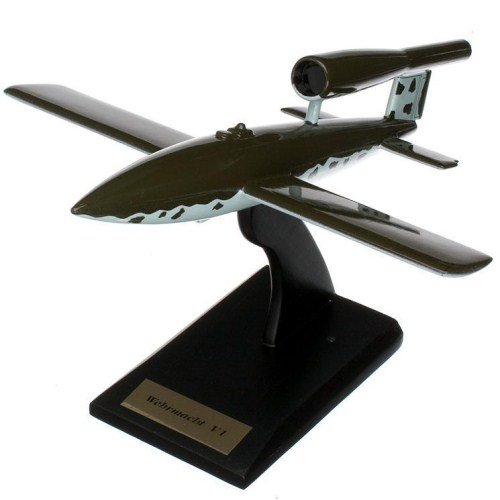 War memorabilia comes in many different forms but where kids are concerned, toys based on World War II are most prevalent. The industry for toys based on the conflict is now huge and eBay is awash with thousands of items.
The following buying side explains in detail what World War II Toys are, how to play with them, anything else that is important and how to buy them safely and securely using eBay.
What Are World War II Toys?
World War II toys are used in strategic war games in the same way that other models are used in strategic turn-based games such as Warhammer, with Flames of War one example of a game based on World War II models.
Enthusiasts can assemble armies from the Allies and Axis Powers, and pit them against each other on a battlefield that is designed to look like a copy of those from World War II.
Models are generally made of a number of different materials with metal, plastic and resin used
The next section of the guide outlines the different types of models that can be bought with a description of each.
World War II Vehicles
World War II saw a new era of warfare and vehicles were heavily involved in this. Any strategic game played with World War II models will include vehicles and the following table explains the different types of vehicles with a description alongside.
Vehicle

Description

Tanks

Used to attack the opposing side and will have a turret on the top of them.

American, Russian, German and British variations exist and will be distinguished primarily by markings on the side.

Huge amount of variation from one vehicle to another.

Some come with troops inside.

Motorcycle and Sidecar

Used by German troops only.

Will come with troops onboard.

Troop Carrier – Hanomag

Used by Germany to transport troops around.

Hanomag is simply the name of the company that produced the vehicles.

Trucks

Used by all sides.

Performed a variety of tasks and were primarily used to transport troops, weapons or other cargo.

Jeeps

Used primarily by US troops during the war years.

Carry troops and have a number of different roles including combat or as an ambulance or cargo carrier.
World War II Troops
Hand-to-hand combat is another feature of strategic turn-based games and World War II games are no different. Troops tend to be bought as a group of up to five and they can be formed into huge armies to take on competitors.
A number of different troops can be used on either side and the table below looks at the diverse selection and the roles they perform:
Troop Class

Description

Rifles/Schutzen

Bought as groups and inflict damage using gun fire.

Paratroopers/Fallschirmjäger

Perform a variety of tasks and come in groups.

Considered the Elite forces on both sides.

Machine Guns

·Inflict more damage in a quicker time.

Mortar and Heavy Mortar

Two to three troops fire a large gun at enemy troops to cause widespread damage.

Artillery

Any group of troops armed with projectile weapons.

Grenadier/Panzergrenadier

Troops that were able to use grenades in combat.

Snipers

A sniper along with his spotter can be bought.

Long-distance shooting and precision with a single bullet.
World War II Toy Guns
World War II saw large guns become the standard combat weapon and as the war went on a number of new ones were developed. All armies involved had slightly different variations on the same guns and the table below outlines the guns that were used:
Gun

Description

Light or Heavy Artillery

Operated by a number of different men.

Can cause more damage but are slow to reload.

On wheels and protected by sandbags.

Rocket Launchers

Transported on vehicles.

Cause widespread damage.

Turrets

Fixed into the ground and can move around on a base.

Both the turret and bases are available to buy.

Larger Guns

Smaller than artillery but still require troops to operate them.
World War II Aircraft
World War II was one of the first major conflicts that saw widespread use of air assault on the opponent.
Enthusiasts can buy aircraft to use in their army and the type differs from Allied forces to the Axis powers.
You can tell which side they are from by the decals on the wings and the design of the plane
Battlefields
Most World War II toys come with some kind of terrain within the design of the item although creating the perfect arena over which to launch into battle is essential.
Battlefields come in a variety of different seasons and can be fixed together to form a surface that is large enough to play host to wars that last for days.
Painting World War II Toys
Buying World War II toys means taking a great deal of time to paint the items before using them.
This is common in strategic war games and is half the fun of playing them. The paint that is needed can be sourced very easily and eBay is home to a number of items in this regard.
Adhere To The Rules of the Game
Strategic turn-based games live and die by their rules and every different World War II game will have its own set of custom rules.
The rules will relate to everything from the amount of movement that can be made during a turn to the battlefield on which the game is played.
Rules can differ vastly between different types of World War II games and anyone buying toys will have to take this into account before buying.
Size of figurines can differ between games and if the wrong dimension is bought it can affect the ability to use it.
How to Buy World War II Toys on eBay
eBay plays host to one of the most competitive marketplaces anywhere when it comes to World War II related merchandise. There are thousands of World War II items both new and used available and eBay's large number of knowledgeable sellers will be able to guide you through every step in the process.
To search for World War II Toys on eBay, first visit the Toys & Games category. From the list of sub-categories that follows choose the Wargames & Role-Playing option and from the list underneath that click on Table Top/ Historical.
On the next page there will be a list of thousands of items for sale and on the left hand side a number of different choices. Under Historical Options choose World War II and it will then take you to a page that lists all the World War II items available to buy on eBay.
When on the page limited to World War II Toys a few options will show up on the left with the buyer able to narrow down the search by Size (listed as Options), Type, and Paint Options.
World War II toys are a niche product and it could be more appropriate to use eBay's search feature to find items. Buyers can do this by typing relevant search terms in the search box that is present at the top of every eBay page.
If at any time you're unsure about item details, don't hesitate to Ask the Seller a question to find out more. There is even a Buying Tips section that will provide even more help if required.
After finally deciding on an item and ready to Buy, you can either choose to Buy it Now button, bid in an auction or place your Best Offer. Using PayPal will make sure the transaction is secure and goes through as smoothly as possible.
Safety Considerations When Buying
When buying any item from eBay, buyers must concentrate a great deal on making sure the item is exactly what they want and from a seller that is legitimate.
Transaction history is the best way to check out a prospective seller and will reveal much about their life on eBay. This is the time to check through any negative feedback present and if it worries you, Ask the Seller in order to find out more.
All eBay sellers should have some kind of feedback on their profile and if none is present it's something to be cautious about.
Before placing a bid read through the conditions of sale a number of times and if there's anything that looks untoward use the Ask the Seller option.
Conclusion
There is a huge market for World War II based memorabilia and merchandise with toys based on the battles that took place just one strand of it. Building and assembling an army is made simple by the sheer amount of items available and the ease of purchase.
Before buying there are a number of important things to take into consideration. This includes:
Making sure the items conform to the game's rules.
Check the army you're buying them for.
Decide whether or not you want to be painting the items.
None of this should limit you at all and the final decision always rests with you, the buyer.
Once confident the item, or items, in question are right then use PayPal to complete the transaction safely and securely.