XBOX 360 – Available Now!!!
Good news to all those who have been patiently waiting for XBOX 360 availability to improve in the UK, Microsoft have now announced that regular shipments will now commence, so fingers crossed a steady stream of XB360 kit will now emerge onto the market.
Now that things are getting back to normal we are selling XB360 Core & Premium systems through our EBay Store and our main website. As stock becomes available we will post it on Ebay so please keep an eye out as they are selling like hot cakes. We are a small retailer with a very powerful distribution service so we can get you your kit fast, don't be fooled by other over priced systems we're selling the genuine article at the genuine retail price (part of our fair trading policy…)
We always keep you informed with a regular newsletter on any offers and want you to be assured that we provide the very best service to our customers (please review our customer feedback). We are members of the Personal Computer Association, the trade body of the UK PC industry, which means we maintain high standards in our dealings with our customers and that we uphold the PCA Code of Practice.

Please visit our Ebay Store where you will find both the Core & Full System (stock availability pending).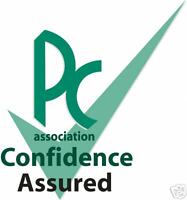 Thank You
Rob Lucas – Sales & Solutions
RLS Computer Services
Tel: 01553 776937