The next generation of consoles is here and grabbing headlines, but don't go ditching your old gaming companions just yet. Unlike the new models, which are currently receiving new feature updates in frustrating dribs and drabs, the Xbox 360 and PlayStation 3 have had years of spit and polish from their makers, and they remain remarkably powerful media tools by comparison. David Bayon, Contributing Editor at PC Pro, explains why – shiny new games aside – your old friends are worth hanging on to.
Not just for gaming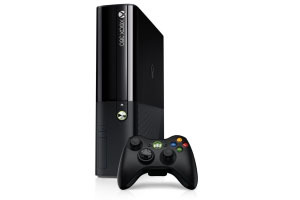 The problem with new consoles is that, in the rush to beat the competition to launch, gaming understandably sits at the top of the list of priorities. That means useful but non-essential features like media streaming and music playback are pushed aside to begin with, to be hopefully added in a later update when the developers have more time to focus on them. As we've seen, those updates have come slowly enough to frustrate many users who were hoping for a full entertainment console at launch.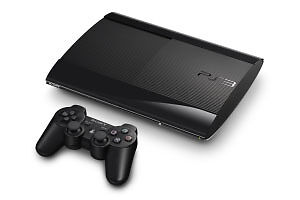 The Xbox 360 and PlayStation 3, by contrast, do it all. They can be your gateway to Netflix and BBC iPlayer, they can be music streaming hubs for the whole house, and they can play pretty much any file you can fit onto a USB stick. In short, for a fraction of the price, these dusty old veterans outperform their shiny successors all over the shop.
Video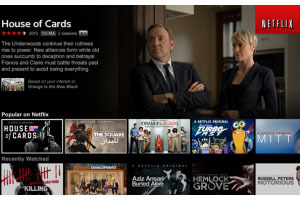 Both consoles support Netflix, Amazon Instant Video and YouTube, along with terrestrial catch-up services such as BBC iPlayer, 4oD and ITV Player. The Xbox 360 has also had a Sky Go app for some time now, which makes it disappointing that Sony still hasn't been able to follow suit; instead you have to sign up to Sky's rather expensive Now TV service to access programmes on your PS3. Still, with both Microsoft and Sony offering their own selection of blockbuster movies for rent and purchase, there's more than enough good content to keep you occupied for months.
What about playing your own downloaded, borrowed or purchased HD video content on your console? Unlike the rather hobbled PS4 and Xbox One, these old dogs can playback files in all the most common formats – MPEG4, MP4, AVI, DivX, WMV and so on – and it doesn't matter if the file is on the hard disk, on a USB stick or on an external drive of some kind.
And of course, the PlayStation 3 was the device that really dragged Blu-ray into living rooms around the world. It will play back your disc-based movies in Full HD, which remains a massive reason for entertainment fans to choose Sony over Microsoft and its very old-fashioned DVD drive.
Music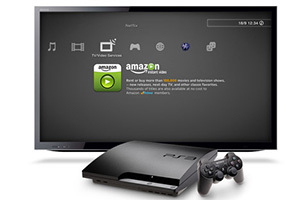 The Xbox 360 and PlayStation 3 both used multiple disguises to invade homes. As well as video playback, these under-the-TV boxes are great for music, primarily because they work so well with other devices in the home. If you have an application like Windows Media Player on your PC or laptop, and you're connected to the same home network as your console, the devices will talk to each other and the music will appear on your TV screen for perusal. Play it through your TV speakers, or any speakers you have connected up, all without ever physically connecting the devices.
Alternatively, both Microsoft and Sony offer their own music services, and several music video apps that operate in much the same way as your average music channel. There are also internet radio apps that just offer the audio.
Finally, both consoles play back the major audio file types, and from pretty much any device they can connect to. They'll play MP3, WMA, WAV and MP4 files, and even Apple's AAC files (although you might need to update your system software for that).
Games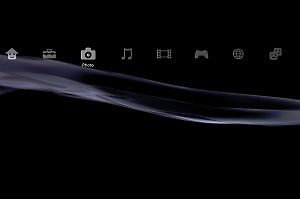 Let's not forget that for all of this media brilliance, the Xbox 360 and PlayStation 3 also have one huge advantage over their newer siblings: games. It's going to take at least a year or two for the next generation of games to meet the expectations and demands of new owners, whereas with the last generation you have nearly a decade of classic titles to choose from – and you can get most of them at heavily discounted prices, too.
Plus, the great games are still coming, as there simply aren't enough Xbox One and PS4 consoles in the wild for developers to completely ditch the old ways just yet. If you need a few examples of brand new classics that you can't buy for next-generation consoles, look no further than the haunting and punishing Dark Souls II, the controversial South Park: The Stick of Truth and the majestic The Last of Us, winner of pretty much every award going.
Price
The best thing about the Xbox 360 and PlayStation 3 is that many of you will already have one (or both) sat under your TV. Instead of just discarding it for a newer model, it could pay to keep hold of it and put it to good use – at least until the new consoles get the same kind of entertainment features.
If you don't have a console, you can pick up a brand new Xbox 360 or PlayStation 3 today for as little as £130. Or, of course, take advantage of the many people listing theirs on eBay as they make an all-too-hasty upgrade.