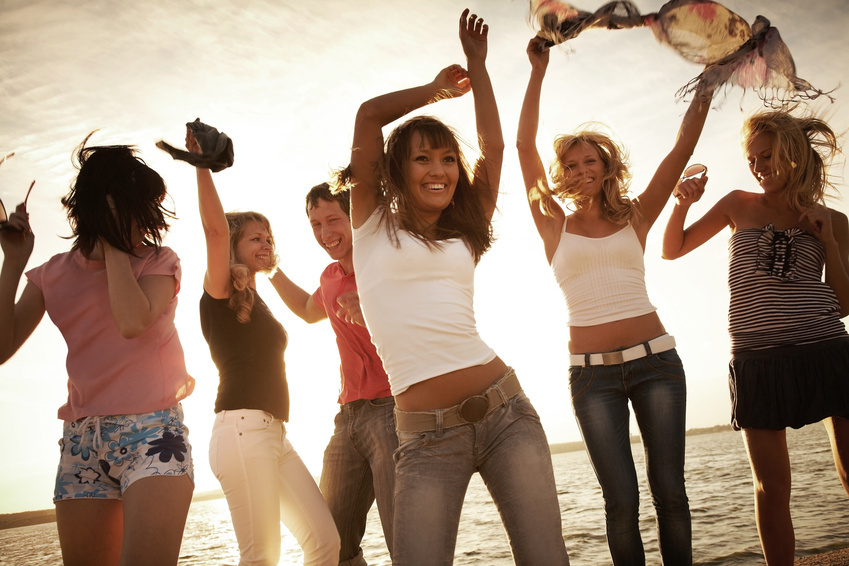 The Xstatic Summer Festival is a 12-hour, one-day festival that aims to provide "the very best in Live and Acoustic, House and Commercial House, Trance, Techno, and hard dance". Currently in its second year, the festival only takes in 2,000 party goers every year. Those who have attended the festival have many good things to say about it. The festival provides a unique, safe, and friendly atmosphere that is different from those of bigger festivals. The organisers of the Xstatic Summer Festival are aiming for recognition as one of the best organised events with short queuing times, clean toilets, and a high level of attention to detail.
Since there is a limited number of tickets, they tend to sell out quickly. Buyers looking for tickets to the Xstatic Summer Festival and other events after official sources have sold out can find some sold by ticket holders on eBay. Buyers should know what types of tickets are available for the festival, and how to verify that the seller is providing a legitimate ticket.
About the Xstatic Summer Festival
The Xstatic Summer Festival is advertised as a "congregation of like-minded, passionate, and dedicated enthusiasts" who want to enjoy music in "all its forms". The festival is held at Catton Hall in the early summer. Open only to adults over 18, the festival aims to provide a safe and fun environment, recognised for its convenience and attention to detail. The festival is relatively small and is limited to 2,000 participants every year. The focus is on a friendly environment where there are no strangers, just "friends you haven't met yet".
Performers at the Xstatic Summer Festival
With five different stages, there is room for many performers at the Xstatic Summer Festival. In 2012, over 50 DJs and groups performed at the festival. The 2013 lineup features a similar number of performers. A complete lineup is available on the Xstatic Summer Festival website.
Facilities at the Xstatic Summer Festival
The Xstatic Summer Festival is held in a field at Catton Hall in Derbyshire. The setting is privately owned and provides 250 acres of parkland allowing for five different musical arenas. The entire festival is accessible to disabled persons. While the arenas are standing area only, there are "chill-out" areas with seating facilities. The festival provides free drinking water at designated areas. Paramedics and first aid are also available on site at all times. There is a cocktail bar at the festival with a professional team of mixologists. VIP ticket holders have access to VIP areas and personal toilets.
Types of Tickets Available for the Xstatic Summer Festival
As of 2013, there are four ticket tiers available for the Xstatic Summer Festival. In addition to these, a limited number of early bird tickets are also available at a discount. The more expensive tiers provide access to exclusive extras and facilities.
Type of Ticket

Approximate Cost (Pounds)

Included in Ticket Cost

Standard Release

35 to 39

Standard entry to festival

VIP Silver

69

No queuing

VIP personal toilets

Exclusive riverside bar

Exclusive VIP area

Free CD

Free lanyard

Time with the headline DJs

VIP Gold

99

Ten free drinks

No queuing

VIP personal toilets

Exclusive riverside bar

Exclusive VIP area

Free CD

Free lanyard

Time with the headline DJs

Free entry to Xstatic's birthday

VIP Platinum

250

Pick up and drop off within a ten mile radius

One bottle of champagne

Five free cocktails

Ten free drinks

No queuing

VIP personal toilets

Exclusive riverside bar

Exclusive VIP area

Free CD

Free lanyard

Time with the headline DJs

One free entry to Xstatic event, Storm event, and Passion event each
Event tickets are available online (links are available at the festival's website) and are provided in two variations: an e-ticket, or a mobile ticket. E-tickets must be printed and brought to the festival, while mobile tickets are shown at the door on the buyer's mobile phone. Mobile tickets allow faster entry.
Buying Tickets After Official Sources Have Sold Out
The 2012 festival was sold out well in advance of the event. As of April 2013, only 390 tickets remained from the available 2,000 for the 2013 festival in June. Once official sources of tickets sell out, there is a probability of buying tickets from those who have already purchased them. As resold tickets carry a risk, buyers should verify that they are purchasing legitimate tickets. Buyers looking for tickets like these online can find them on eBay as the festival date draws near.
Set a Budget
Event tickets to sold-out shows can quickly rise in price as the event approaches. Therefore, buyers should set a budget, and stick to it. It is wise to only shop for tickets within the budgetary range to avoid spending more money than bargained for.
Risks of Buying Resold Electronic Tickets Online
Since e-tickets can be printed at will as many times as required, there is nothing preventing a seller from making the same ticket available multiple times, either through multiple online venues or by using different aliases on the same site. Only the first ticket to be scanned at the event is valid. Others are turned back. On some online marketplaces, it is possible to check that the seller is respected and that other buyers have had positive experiences before committing to a purchase.
Buy From a Highly Ranked Seller
If buyers are looking for tickets on a site with a ranking system, they should try to purchase them from highly ranked sellers with positive feedback. This is a system that allows legitimate sellers to rise in the rankings. Buying from such a seller minimises the risk of buying a fake or cancelled ticket.
Gather All Relevant Information About the Tickets
Before committing to a purchase, buyers should find out all they can about the on sale. Professional sellers list this information upfront, but if anything is not mentioned, buyers should ask sellers what they want to know. For example, buyers should know:
Which tier ticket they are purchasing: standard, VIP Silver, VIP Gold, or VIP Platinum
How the ticket is delivered
Any extra costs that they may incur, such as postage
Buy Tickets Early
Buyers should, as far as possible, buy tickets as early as possible. This gives them plenty of time to complete the transaction and receive the tickets in time for the event. Another added advantage is that tickets to sold out events are usually cheaper before the event draws near.
Other Precautions to Take When Buying Resold Tickets Online
Since there is a risk of fraud, buyers should ensure that their transactions and communications with sellers are traceable. On some sites, for example, buyers and sellers can communicate within the site, and completing transactions through the site gives buyers an added layer of protection in case something goes wrong.
Finding Xstatic Summer Festival Tickets on eBay
Buyers looking for Xstatic Summer Festival tickets after official sources have run out can find some on eBay as the event date draws near. Tickets are available on eBay for several different events. Buyers can quickly look for Xstatic Summer Festival tickets by using the search bar on eBay's home page. The search utility is available on other pages on eBay as well. Once buyers find a list of tickets for the Xstatic Summer Festival, they can select the type that they prefer, or compare different listings to find the best bargain.
As event tickets have a tendency to rise in price, buyers should purchase a ticket as soon as possible if it suits their requirements and budget. Before committing to a purchase, buyers must ensure that the seller is highly ranked. They can also ask sellers any questions they may have regarding the tickets, including how the seller obtained the ticket and why it is being sold.
When buying on eBay, be sure to check the seller's feedback scores to make sure you are dealing with a reputable dealer or individual. Sellers with great feedback scores are likely to provide high quality customer service and prompt shipping.
Conclusion
The Xstatic Summer Festival is a festival that is held once a year at Catton Hall in Derbyshire. The event lasts for 12 hours on one day. The organisers of the Xstatic Summer Festival aim to create an event with a safe, friendly, and fun atmosphere. There is also a focus on convenience, with little or no queuing, accessibility for the disabled, and a strict anti-drug policy.
The festival creates its intimate environment by limiting tickets to only 2,000 every year. Since this can result in tickets being sold out well in advance of the festival, buyers purchasing tickets late have to look for tickets being resold by those who have already purchased them. This can be risky, especially since the Xstatic Summer Festival tickets are electronic and can be resold numerous times. Buyers should exercise precautions when buying tickets in this manner. Online, eBay offers a marketplace for event tickets to be sold. Buyers can, and should, verify that sellers are legitimate by researching the feedback they have received and their seller ranking.