HI IM WRITING THIS GUIDE AS A WARNING TO ALL YOU YANKEE CANDLE LOVERS
ONE YANKEE CANDLE SELLER IS DELIBERATELY WRITING MISSLEADING LISTING TITLES TO MAKE YOU THINK YOU ARE GETTING MORE THAN YOU REALLY ARE..!!
A TYPICAL TITLE WILL READ
YANKEE CANDLES SENTED 3 LARGE JARS FOR UNDER £25.00
WITH A BUY IT NOW OF £0.89
SO YOU GO INTO THE LISTING AND LO AND BEHOLD ONCE YOU HAVE READ ALL THE BLARB YOU ARE ONLY GETTING A WAX TART THAT YOU CAN BUY FROM ANY GOOD GARDEN CENTER FOR YEP YOU GOT IT £0.89 SAVING ON POSTAGE TOO
ABOVE PICTURE SHOWN IN LISTING BUT YOU IN FACT GET WHAT'S IN THE PICTURE BELOW NOT SHOWN IN LISTING AT ALL..!!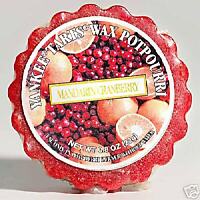 ANOTHER TITLE IS
SCENTED YANKEE CANDLES ALL SIZES ALL SCENTS FREE POSTAGE
WITH A BUY IT NOW OF £0.89
BUT THIS IS NOT WHAT YOU GET YET AGAIN IT IS ONLY A SCENTED TART YOU ARE BUYING
eBay DO NOT ALLOW MISLEADING TITLES LIKE THIS
I DID EMAIL THE SELL TO INFORM HIM HIS TITLE WERE MISLEADING HES REPLY WAS
SO WHAT..!!
I HOPE THIS GUIDE IS OF SOME HELP AND STOPS PEOLPE FROM BEING DISAPOINTED IN THINKING THAT THEY ARE GETTING MORE THAT WHAT WAS ON OFFER..!!