Yamaha has been producing musical instruments for decades and its acoustic guitars are quality products that many guitar enthusiasts around the world play. Yamaha acoustic guitars feature a balance between cutting-edge and traditional instruments and many famous musicians like Bob Dylan used them. Learn about the types of wood in Yamaha guitars and other features to pick the acoustic guitar for your hobby.
Design Features to Consider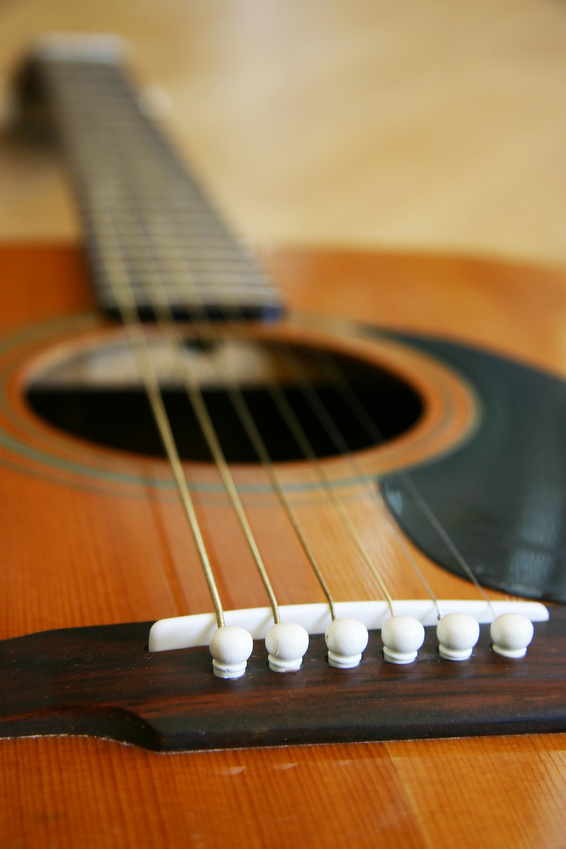 Yamaha guitars come in three main body types: the classic, large jumbo, and dreadnought. In addition, each of these varieties also includes further subtypes. The body shape of a guitar dictates the instrument's projection and its accessibility. Different body types fit for players of different heights. The choice of the guitar's neck depends largely on the player's hands. Obviously, with shorter hands you also require a shorter neck in order to access the frets properly.
Yamaha Guitar Materials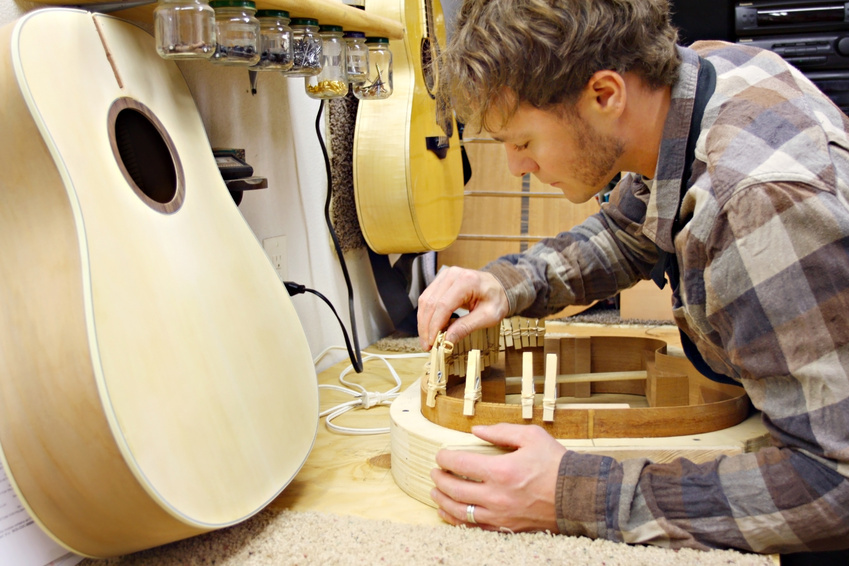 The wood not only determines how the guitar looks, but it also influences the sound quality. Spruce is the most common wood for Yamaha classical guitars and it delivers sounds with the highest quality thanks to being lightweight, yet strong. Cedar delivers a warm and balanced response to delicate flicks of the strings and works well for finger players. Mahogany is rare and expensive, but creates a punchy tone that many blues musicians prefer. Maple is for musicians who want to explore higher notes, while rosewood is perfect for the lower range. Besides selecting the wood mainly for the back and sides, you can also choose amongst different finishes.
Yamaha Acoustic Guitar Series
Yamaha acoustic guitars are available in many series, such as the FG, each with its own distinctive features and suitability for different players and music genres.
Guitar Series

Features

Models

FS Series

Small folk style body

Concept from Yamaha's flagship LS series

Precise, smooth response

Strong mid-range sound

Sweet, focused tone

Best for fingerpicking and recording

FS700S (basic model)

FS720S

FG Series

The most popular Yamaha series

Great quality, playability, dependability, and value

FG700S (entry level)

FG720S

FG720S-12

FG720SL

FG730S

FG740 SFM

F Series

For student guitarists as well as seasoned players

High-quality sounds

F1HC

F325

L Series

Stable grip, smooth playability

Mahogany or rosewood back and side

Bright tone

LS6M ARE

LS16M ARE

LS6 ARE

LS16 ARE

LS26 ARE

LS36 ARE

LL6M ARE

LL16M ARE

LL6 ARE

LL16 ARE

LJ16

LL56 Custom ARE

LL36 ARE

LL26 ARE

LL16-12 ARE

LL16L ARE

LL16D ARE
If you decide to purchase one of the electro-acoustic guitars that combine the best of acoustic guitars with electronics, the selection is even wider.