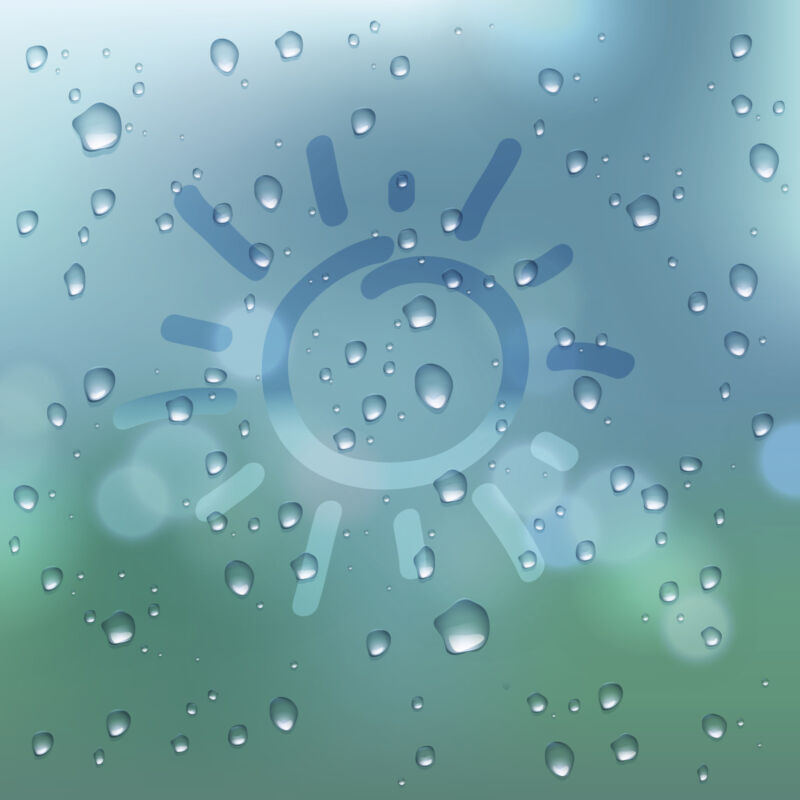 The warmer summer months are almost upon us (finally). Cue trips to the beach, sizzling barbecues and endless amounts of ice cream. But you can guarantee that it won't be all sunshine and clear skies.

Living in the UK we are all too familiar with heavy downpours that end up sticking around for days on end, leaving us stuck inside with nothing to do but wait until the sun re-emerges from behind the clouds.

While we can't predict the weather, we can prepare ourselves for whatever it decides to throw at us. Here is your essential rainy day survival guide. So say goodbye to wasted days spent wishing the rain would go away.


Add a caption
Challenge your friends and family to a board game tournament
1 – A board game
Switch off the TV and challenge your friends and family to a classic board game tournament.
There's a huge range of games to choose from and whether you're a
Monopoly
marvel, a
Scrabble
star or just play a mean game of
Hungry, Hungry Hippos
, you'll find they're a great way to beat rainy day boredom.
2 – A good book
If you've got a stack of unread books next to your bed but never seem to get further then the first chapter, now's your chance to tick one or two off your 'to read' list.
Turn off your phone, make a cuppa and cosy up with a real page-turner. For fiction-lovers,
The Miniaturist
has been one of the best-selling books of the year so far, or why not take on a classic that you've always meant to try like
Tolstoy's Anna Karenina
. Alternatively, lose yourself in a dramatic celeb autobiography.
Tom Jones
,
Katie Piper
and
Mary Portas
all have books on the bestsellers chart at the moment.
3 – A must-see box set/film
If you've still not seen Breaking Bad or are stuck on series one of Game of Thrones, then the next rainy day could be the perfect opportunity to catch up on a
must-see box set
.
Grab the duvet, snuggle up on the sofa and keep hitting play until you're up to date. We recommend zombie thriller
Walking Dead
or political drama
Scandal
.
Or, if you're more into films, why not plan a movie marathon? You could maybe even squeeze in a classic trilogy like
The Lord of the Rings
or
Back to the Future
.
4 – Craft supplies
Embrace your artistic side by using a wet and dull day to do some crafting. Wherever your talents lie there'll be something you can do, whether it's knitting, sewing, decoupage or jewellery making.

If the thought of making something from scratch is a bit daunting, why not 'upcycle' some existing furniture or clothing? A quick lick of paint can transform an old chest of drawers, while some bead detailing can give a worn top a new lease of life.

Not sure where to get started? Pinterest is a great source of inspiration.


5 – Baking kit
What better way to spend a rainy day then baking a cake – and eating it of course!
Channel your inner
Mary Berry
and whip up tasty creations to tickle your friends' and families' tastebuds.
Play it safe with a tried and tested sponge recipe or give yourself a real challenge and have a go at some colourful macaroons.
You can even put your cake decorating skills to the test and have a bash at perfecting sugar roses or icing writing.
6 – An indoor tent
When it's wet and cold outside, you want to make yourself as cosy as possible and what better way for you and the kids to wait out a burst of rain than in an
indoor tent
?
Invest in a pop up tent you can throw up in the living room, or make one of your own using the dining chairs and bed sheets. Simply fill your new den with cushions and blankets and angle it towards the TV – perfect.
7 – A face mask
Rainy days are the perfect excuse for some pampering so why not stick on a
face mask
, lay back and relax?
You could even have a go at making your own face mask using ingredients from your kitchen, there are plenty of recipes to be found online. Popular combinations include rosewater, natural yoghurt and honey, natural yoghurt and oats or banana, honey and lemon juice.
8 – Rubiks cube
If your boredom levels are reaching an all-time high, it may be time to set yourself a real challenge – solving a
Rubiks cube
. Most people are left stumped for hours as they try and rearrange the cubes so that each face is just one colour.
If you're something of a Rubiks whizz, why not see if you can manage it one handed, or see how close to the world record time of 5.55 seconds you can get?
9 – Pyjamas
Not planning on venturing outside your front door? Then why not ditch your clothes for the day and stay in your
pyjamas
.
Don't forget your slippers and dressing gown too for maximum comfort.
10 – Wellies
If you can't beat them, join them. If you're fed up of being stuck indoors, embrace the rain and head out for a refreshing walk in the downpour.
Make sure you pull on some sturdy
wellies
though so you can indulge your inner child by jumping in the puddles.