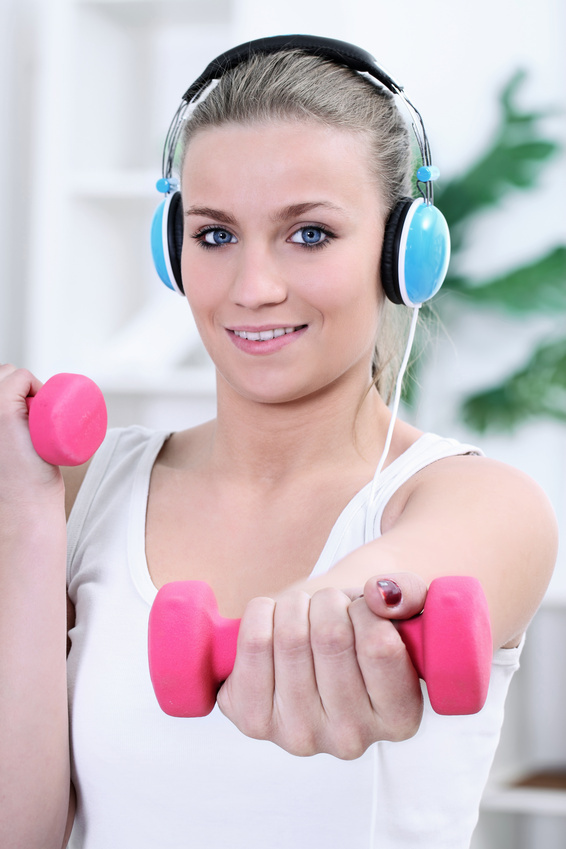 Video gaming can have people glued to their gaming consoles as they spend long hours oblivious to everything, pouring over the various games. While there are proponents who vouch for the workout that a good game gives the brain to sharpen it, honing spatial skills and improving hand-eye coordination, there are others who feel that gaming makes people lazy and lethargic, as they are confined indoors. But there is one genre of games that everyone can agree is a great way to improve health, and these are fitness games for the young and old alike.
Several types of consoles are available for fitness games, and the different types are available on eBay. The fitness games may be dance based or simple routine workouts. Many people are certainly finding these games to provide great workouts they can perform in the privacy of their homes, whenever it suits them. Investing in some of the fitness consoles and games available on eBay means freedom from the rigours of having to rush to the gym. This can also mean great savings for the buyer.
Efficacy of Fitness Consoles
The idea of a complete, daily fitness regimen may put off many folks, but interactive aerobics, yoga, and other fitness routines at the touch of a button can be definitely more appealing. Fitness consoles offer this convenience, and a workout in the guise of dance steps within the confines of the home might just get the couch potatoes to get moving. And these need not be the boring routines that people go through at the gyms; hundreds of dance, exercise, and training-oriented video games allow individuals to look forward to new and exciting workout regimen. The entire family participates or even friends can get together for fun-filled exercise sessions.
It is important to remember that people who opt to exercise at home should do so diligently to obtain positive results. Another issue gamers face is that of individualisation, as the programmes may be created for the general public and, therefore, gamers have to customise and chart out programmes that are ideally suited for them for optimum results.
Fitness Consoles Available on eBay
Exercise games are newer fitness mantras, and motion control consoles, as these are sometimes referred to, are inspiring people to get up in front of the TV or computer screen to groove to these fitness moves. One can find three main types of gaming consoles on eBay, namely, Nintendo's Wii Fit Plus, Sony's PlayStation 3 Move,, and Microsoft Xbox 360 Kinect.. These consoles enable fitness and exercise gaming using a motion detection programme. Each of these consoles uses a different motion detection technology, and shoppers should learn about the technologies before they select their gaming consoles. Many game titles available on eBay are made for use on all gaming consoles, but each gaming console has its own unique features.
Nintendo Wii Fit
Introduced in 2008, Wii Fit is the first fitness game of its kind, and this was made possible by its innovative accessory, the Wii Balance Board.. Sensing shifts in posture and weight placement, the wireless Wii Balance Board using gyroscopic technology and built-in sensors allows the on-screen character Mii to simultaneously mimic the movements of the gamer. The balance board activities focus on aspects of exercise such as aerobics, balance, yoga, and muscle conditioning. Using Wii Fit, the gamer can perform several traditional exercises such as push-ups, yoga, and aerobic exercises in addition to hula hooping, boxing, juggling, heading and kicking soccer balls, ski jumping, and lots more. One has to use the Wii Balance Board barefoot, as socks and other footwear do not grip the balance board adequately.
Nintendo Wii Fit Plus
A follow-up version to the original, Wii Fit Plus was released in 2009. The Wii Fit Plus incorporates all Wii Fit activities, options and features in addition to numerous playing modes. Training Plus has additional balance games, yoga, and strength-training exercises besides customised exercise regimens that the gamers select.
Sony PlayStation 3 Move
The PlayStation 3 Move,, available packaged with EA Sports Active 2.0, works using a black plastic remote,, with four small face buttons bearing the PlayStation symbols. Other features include a special PlayStation Eye camera and 3D motion tracking in real time, all of which make fitness regimen great interactive fun. A charging dock is used to recharge the unit.
Microsoft Xbox 360 Kinect
This is a unique console where there is no game controller or remotes, and all movements on the screen are a result of the gamer's body movements or voice. Kinect responds to body movements of the gamer, so whether sports or dance moves, the same movements are relayed on the screen. A wave of the hand is all it takes for the gadget to create and store the gamer's avatar, and Kinect recognises and displays the same avatar when the gamer wants to play.
Nike Kinect Training, Dance Central 3,, Your Shape Fitness Evolved 2012, and Zumba Fitness Rush are fitness and dance games that can be enjoyed on the Xbox 360 Kinect. These games may be played by a single player or by multiple players, accommodating up to eight gamers.
Comparing Features of the Three Main Fitness Consoles
By comparing the available fitness consoles, a gamer has to decide which one is more suitable for his or her needs. The chart below offers a look at some of the features that can be of help to shoppers as they consider these products on eBay.
| Features | Wii Fit | PlayStation Move | Xbox Kinect |
| --- | --- | --- | --- |
| Manufacturer | Nintendo | Sony | Microsoft |
| Hardware | Wii Console, remote | PlayStation Eye, motion controller | Xbox 360 Console |
| Media Type | Motion sensing controller | Motion sensor, camera | Webcam-style add-on sensor |
| Character Recognition | Motion | Voice, motion | Face, voice, gestures |
| Connectivity | Wi-Fi, Bluetooth, USB | USB, Bluetooth | Wired to Xbox 360, USB |
| Accessories | Balance Board | Numerous | No accessories needed |
| Compatibility | Backward compatibility with GameCube, Wii | Any PS3 models | Some old models and Xbox Slim |
| Number of players | Multiple players | Four players, each player needs a wand | Up to four players |
The features listed in the chart above are not the only ones to consider as one reviews the different options for fitness consoles on eBay. The website allows shoppers to filter by options such as the colour of the console, the hard drive capacity, and the finish, among other considerations.
Aspects to Consider When Using a Fitness Console
Fitness programmes do not help stamina training, and running at one spot is no substitute for outdoor running or jogging. Fitness consoles may not be of much help for people who want serious workouts, but they can certainly motivate, initiating idlers into some form of activity. These games pose no serious health issues except for maybe an occasional rip which can happen with any kind of activity. However, checking with the doctor before starting any activity is definitely recommended.
Where space in the home is a constraint, people may have to rethink about investing in the fitness console, as these exercises are performed successfully in a certain radius of activity. The makers of the Xbox 360 Kinect recommend a distance of at least 1.8 metres between the gamer and the TV set. Individuals living on the upper floors of apartments have to spare a thought for those living below, before venturing into home fitness programmes.
Conclusion
eBay stocks a vast array of fitness consoles, and these are also available bundled with a couple of fitness games,, ready for use. While video gaming has several genres such as sports, action, adventure, sci-fi and others, fitness is a relatively new concept in video gaming. Whatever the console and the technology it uses, a fitness console certainly provides exciting dance and exercise moves via dance and fitness games to keep folks, especially sedentary people, healthy and fit.
Nintendo Wii Fit was the first fitness console to capture interest, and players loved the interactive fitness gaming it provided. Sony PlayStation 3 introduced Move as part of its fitness gaming genre, while Microsoft offered an advanced, fast, and accurate gaming console with the addition of Kinect to its Xbox 360 console. Wii Fit, followed by an upgraded version Wii Fit Plus, needs a Balance Board and PlayStation Move is played using up to four wands for four players, However, Kinect simply needs gamers to move their bodies, and the motion is picked up and displayed in 3D on the screen. Be sure not to forget to monitor your progress with a fitness tracker, like the Jawbone or Fitbit.
No matter what one's preferences are, eBay makes the process of buying consoles for fitness games both easy and simple.