If you're planning to install professional security cameras in your home or business, you'll need the right cables to get set up. Choosing the wrong type can have an adverse effect on the quality of your picture, and can lead to noise interference. Here's what you need to know.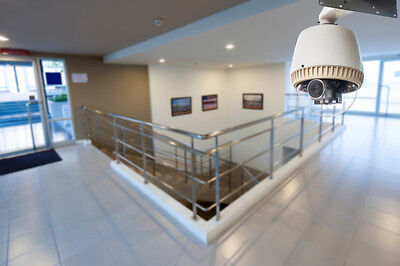 What types of CCTV cable are there?
Coaxial cable:
Coaxial cable
is a great choice of CCTV as it minimises distortion. Look for one with a core that's made from bare copper. This may be more expensive, but it will improve your video signal, resulting in a better-quality picture.
BNC cable:
Otherwise known as 'plug and play' cables, pre-made
BNC cables
are easy to use and let you run both video and power in one cable. Some will also run audio, too. They come in various different lengths, with some stretching as far as 120 feet.
3-way cable:
A 3-way cable carries audio, video and power all in one cable. They're also easy to extend, which allows you to stretch a 5-metre cable to as much as 50 metres.
HDMI cable:
HDMI cable
carries hi-def digital signals, giving you great-quality video and audio in one cable. But the technology's improving all the time, so you may find that it isn't long before a better version is available.
And if you don't want wires at all, you can also buy
wireless CCTV cameras
. These can suffer interference from WiFi networks, but boast a transmission range of up to 200 metres.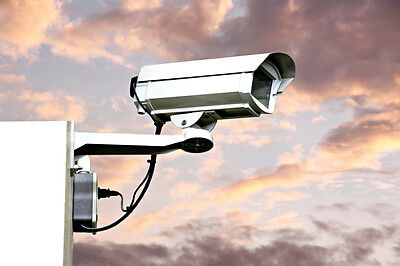 Few people give much thought to the type of CCTV cable they use, which can be a mistake.
Using low-quality cables, such as those that come with your
CCTV security kit
, could compromise its performance.
Low-quality cables are rarely made to last, and may well be the wrong length for your set-up.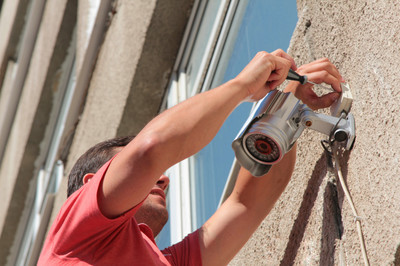 There are a number of things to think about...

• Decide exactly where you want your cameras to go. Choose somewhere discreet, which offers the best view of the room. Avoid sunny spots as this may spoil the picture.

• Put your DVR somewhere secure where the cables won't get in the way.

• Run the cables from the DVR to the camera, and connect them.

• Fix the camera unit to the ceiling.

• Connect the cables to the DVR and power supply.

• Make sure the camera's at the right angle, and attach the camera cover.

Then you're ready to go!
Creating a CCTV control room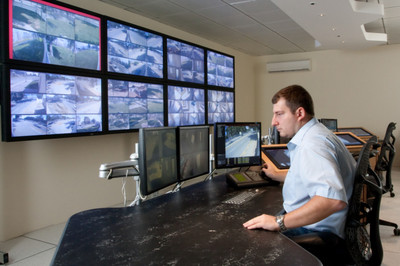 Depending on the size of your business, it can be helpful to have a control room from which you can monitor your CCTV system, alarms and intercoms.

This gives you a comfortable place to work in, where you can easily find everything you need.

You can buy furniture that's been specifically designed for a control room, or even have it created bespoke. This makes the best use of the space, and is pretty much vital if monitoring the footage is a full-time job.
Business benefits of CCTV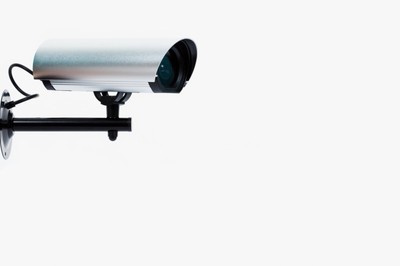 CCTV allows you to protect your business and possessions without paying for an expensive security firm. Having visible CCTV can also act as a deterrent to burglars.

Thanks to today's technology, you can integrate your CCTV with your computer, iPad or smartphone, making the whole system easier to manage.

The kits are no longer as pricey as they once were, making them accessible to even the smallest businesses. And ultimately they'll save you money, as well as giving you peace of mind.