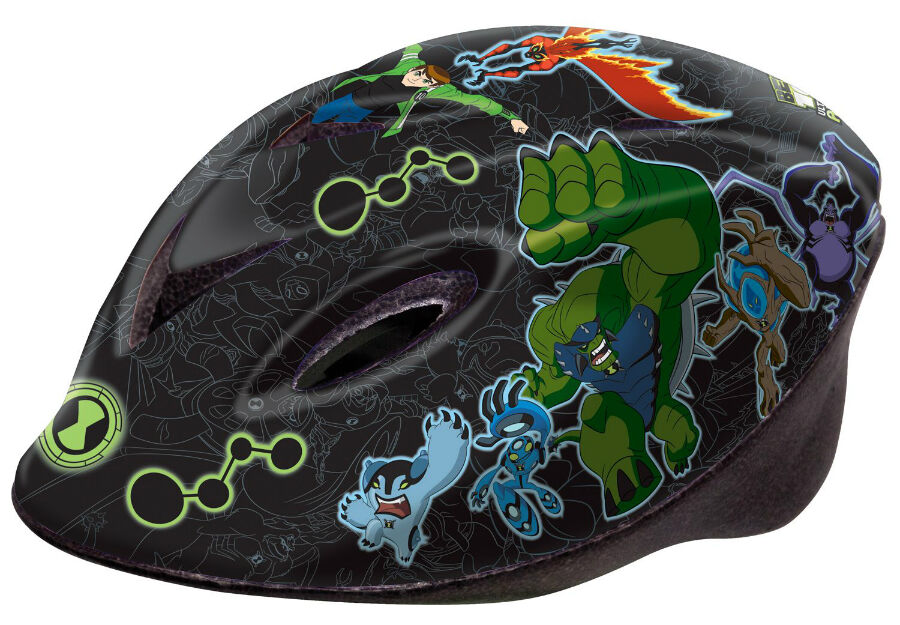 Push scooters,, also known as leg scooters and kick scooters,, are not as recent an innovation as many people believe, having been around since the early 1920s. Some people collect antique push scooters made of wood and iron, and these can be found on eBay along with contemporary scooters.
Push scooters have made their comeback at a time when there is a new emphasis on 'human powered' urban transportation and sustainable living. Push scooters are a more formal and commutable alternative to recreational skateboards and inline skates, while they are also more portable than bicycles. They are enjoyed by children and adults alike all over the world, from the urban centres of Europe to the vast cities of East Asia.
Push scooters are useful fitness machines, since many employ the entire body for motion, rather than just the legs. They have become a fit, cost-effective way to negotiate short distances around the city. As well as the popular two-wheeled versions comes the three and four wheeled varieties, most of which are foldable,, allowing the user to easily transfer to the tube or bus for longer trips.
However, as with skateboards, skates and bikes, it is important to purchase road safety equipment such as helmets,, knee pads and elbow pads when buying push scooters. eBay has a wide selection of safety equipment.
Push Scooter Parts

Several parts of the push scooter can be customised. The handlebars, brakes, wheels and padding all contribute to the overall performance and safety of any push scooter.
Handlebar grips contribute to how the rider controls the push scooter, which can change depending on the weather, terrain and speeds they are usually accustomed to. There are various materials available.
Cork and foam tend to be cheap and effective for cold weather, since they absorb water and maintain their effectiveness and grip. They are, however, less durable against general wear and tear as other materials.

Plastics, leather and rubber weaves have different contour and grip specifications. They are durable and easy to find but their handling in wetter and colder weather make them more slippery than foam or cork.
Decks
Push scooters feature a variety of different designs of board or deck.. With a variety of surfaces available featuring different grades of coarseness, purchasers of scooters on eBay can opt for either a grippier or smoother deck. This will directly affect the stability and handling, especially if the scooter is expected to travel quickly and over inclines and sharp turns. A good if general rule of thumb is that the smoother the terrain and drier the weather, the smoother the board surface can be. It may be wise to get a board with some gradation, to suit the scooter to various conditions.
Brakes
The push scooter brake allows for safer travel. Brakes on a push scooter, especially those with a single back wheel, are also customisable and can easily be replaced or modified with a variety of alloys and affordable parts available on eBay. Less widely available is the little-known 'spark-brake' attachment for brakes. Popular with trick scooter riders, while not primarily serving to make the push scooter safer, the spark-brake does cause a row of sparks when used on the appropriate hard surface. Again, mostly for flare, in a pinch the spark brakes can be used to increase visibility as well as provide an auditory warning for other road users or pedestrians.
Wheels
The wheels on every push scooter can also be customised and contribute to the overall handling and safety of the ride.
| | |
| --- | --- |
| Large wheels | Increase speed and make it easier to travel over different kinds of terrain, but may be less safe. |
| Medium and small wheels | Make the scooter easier to control and transport as well as to store. Slower than bigger wheels and not as good on rougher terrains. |
If safety is paramount, which it should be, it is a good idea to think about weather and terrain and how often the push scooter is used before choosing the wheels. It may also be a good idea to consider buying different sets of wheels for different seasons and terrains.
Push Scooter Accessories
There is a wide selection of push scooter attachments available on eBay that not only improve the scooter's look but also contribute to its performance and safety.
Handlebar Attachments
As for bicycles, several kinds of bells and buzzer attachments are available for handlebars. These lightweight, attention-attracting and affordable additions to the push scooter help riders and those around them stay safe and aware. Prices start at around £6.
Also as with bikes, there are several handlebar attachments that allow a smartphone to be mounted to the push scooter. These smartphone attachments provide all the conveniences of having a smart phone to hand. Prices start at around £6.
There are also small pouches, bags and micro-baskets available for the front frame of push scooters. While they do not directly increase safety, they allow for the transportation of a first aid kit or any other paraphernalia that might be needed while one is out and about. There are also several charms and pins that make the push scooter more visible in low light. Prices start at about £6-14.
Lights, reflectors and cats' eyes are also available to increase the scooter's visibility. The minimal frames of a push scooter make the front T-tube and handlebars the only locations for attachments. Prices start at around £2-3. These are an important safety feature, making the user much more visible to other road users and pedestrians. If the scooter is going to used in low light often then it is worth teaming up a set of lights with a high visibility jacket and stickers to give the user the best chance of being seen.
There are also several carry-bags available on eBay for the storage and transportation of push scooters. For those needing to get on and off tubes and buses with their scooters, these bags make the scooters easier to carry, and help to keep dirt and grease off clothes. While such cases are not particularly cheap, (prices start at about £15-20), they are often generously-sized and allow for the storage and transportation of other equipment as well as the scooter itself, making them ideal for those using their scooters to commute.
The Rider
Helmets, gloves, elbow and knee pads as well as eyewear are available to buy on eBay and may be regarded as essential for travelling safely on a push scooter.
Eyewear
When considering visibility, a good pair of shades or goggles can be very important. Their ability to protect the eyes from wind and rain as well as from unwanted brightness can mean the difference between a safe journey and an accident.
Reflective Wear
Push scooter riders may also want to invest in the reflective vests and belts that cyclists often wear when travelling at night. Although push scooters may not be as fast as bikes or rollerblades, being visible is important for anyone riding at night.
Padding
Padded protection for the hands, knees and elbows are easy to find on eBay. Also available are padded shorts that can be worn discreetly beneath clothes. While it is unusual for riders to fall over when riding through the city, padded shorts are essential for trick push scooter enthusiasts.
Footwear
Since the push scooter requires the entire body to work hard, comfortable clothes are recommended. Essential to riding is a good pair of shoes. Since one foot does most of the work, a sturdy sole with reliable traction and comfort should be considered.
How to Buy Safety Gear for Push Scooters on eBay
To search for safety gear, type into the search box 'road safety gear', which will bring up many results. Some buyers have a good idea of the specific equipment they want to buy, such as 'rear push scooter brake&'. Using the search feature will help you find exactly what you want.
When searching through listings, carefully review all the data. Make sure the item matches what you had in mind. Look over the photographs a couple times. Feel free to Ask the Seller a question if you want additional details. Visit the Buying Tips page for more information.
Once you're ready to buy, either place a Bid,, Buy it Now,, or put down your Best Offer.. Buying with PayPalwwill ensure the transaction will go smoothly. eBay users are protected by the Buyer Protection Program..
Conclusion
Since push scooters seem to be here to stay, interest in them – whether from casual riders or serious urban or suburbanites commuters – should extend to an interest in the accessories that enhance their safety. Protecting yourself and those who share the curbs, sidewalks and pathways with you should be considered when shopping for a push scooter. Most of the accessories discussed here are affordable and easy to find on eBay.