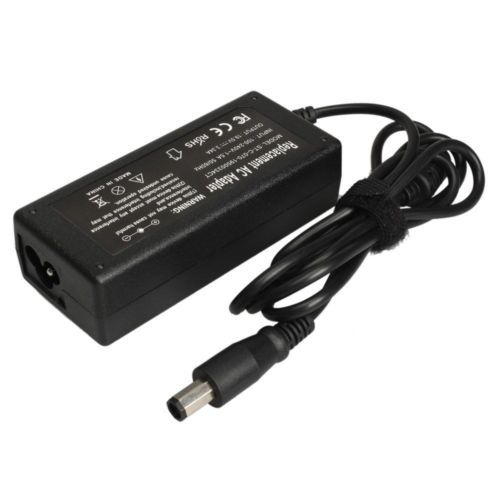 Your laptop is among your most precious gadgets as you can not only use it for work, but also for entertainment, keeping in touch with people, and finding information. If you spend a lot of time on your laptop, then you probably need a good AC laptop power adapter so you can be sure that your computer can be kept running when you need it. All laptops are supplied with an AC laptop power adapter when you buy them. However, they may malfunction over a long time, or you may just want an extra adapter for your travels or office use.
Whatever the reason may be, buying an AC adapter for a laptop is a smart choice. However, buyers must choose the right AC power adapter as these accessories come in many brands and models and may not be suitable with all laptop models. To purchase the right AC adapter for a laptop, buyers should consider several factors including the laptop's brand and model, as well as the price of the adapter.
The Use of an AC Laptop Power Adapter
An AC power adapter converts the AC power or alternating current in a household power socket into low-voltage direct current (DC) power for any laptop to function. Since the 240 V of voltage supplied to residential and commercial buildings is too high, an AC adapter usually converts it to 19 V. The current laptop power adapters generally can last a very long time, often longer than the lifetime of the laptop itself. However, there is a chance for a laptop power adapter to malfunction or get damaged. Besides replacing a broken AC power adapter, computer owners can also buy a spare one that they can use at the office, for example. After all, it can be quite cumbersome to pack up the wires every time one takes a laptop to work.
Buying an AC Laptop Power Adapter
Buying the wrong AC adapter can prove to be a disaster for the laptop. Therefore, you should always buy a power adapter that is compatible with your laptop. A good decision when choosing an AC power adapter is to buy one of the same brand and model as your original laptop adapter. If that is not possible, you should look at a few things such as the voltage, tip size, and polarity.
| | |
| --- | --- |
| Factors to Consider | How to Choose |
| Amperage | Output should match the amperage on the original adapter; amperage should never be more than twice the amperage of the original adapter |
| Voltage | Input and output voltage should match those of the original adapter |
| Wattage | Ideally should match the wattage of the original laptop adapter; can be slightly higher, but not more than two times; a higher wattage shortens the charging period |
| Tip size | Should match the adapter port on the laptop |
| Tip polarity | Tip usually has different inner and outer poles; polarity should match the stock adapter |
Ideally, when you shop for a new AC laptop power adapter, you should make sure that it has the same specifications as the original adapter which came with your laptop. However, you can buy an adapter with slightly higher amperage and wattage. If you do not have your old AC adapter any more, you can ask a professional or a shop assistant if you shop locally. You can usually find the right power adapter as long as you know the brand and model of your laptop.
Types of AC Power Adapters
There are a few types of laptop power adapters you can choose from. When buying a laptop power adapter, you should consider your budget, how often you will use the power adapter, as well as how many devices you will use the adapter for. Buying the right AC laptop power adapter is important to ensure that your laptop can last long, so you should choose carefully when you shop.
Brand-Specific AC Laptop Power Adapters
A good way to buy a compatible AC power adapter for your laptop is to buy one from the same manufacturer as the one of your laptop. For example, if you own a Dell laptop, it is a good idea to look for an adapter compatible with Dell laptops. However, you must also purchase an adapter with the right model number to fit your laptop. By buying from the original manufacturer of your laptop, you can ensure that your adapter specifications precisely fit your laptop's power requirement. Although buying a brand-specific adapter for your adapter is an expensive choice, it is also a good one if you want a long lasting power adapter that is fully compatible with your laptop.
Generic Brand AC Power Adapters
The main advantage of buying a generic power adapter for your laptop is that it is considerably cheaper than a brand-specific power adapter. There are many companies that make computer accessories including laptop power adapters, and you can usually find a generic power adapter to match the power ratings on your original adapter. Many generic AC laptop adapters can cost less than half the price of a brand-specific adapter, but they usually have a shorter lifespan as well.
Universal Laptop Adapters
Besides buying single-voltage AC laptop power adapters that are specific for one particular laptop, you can also look at universal laptop adapters . A multi-voltage power adapter, also called a universal adapter is capable of delivering different voltages for different laptops. This adapter has a switch that allows you to select the right output voltage for your laptop. With a universal AC laptop adapter, you can charge several different laptops without worrying about the compatibility between the adapter and your laptop. However, you must also be sure to select the right voltage on the power adapter when you use it.
Another type of multi-purpose AC adapter is the multi-device adapter. With this adapter, you can not only power your laptop, but other devices as well including your mobile phone, iPod, and more. Both the multi-voltage and multi-device adapters usually have a set of interchangeable power tips so you can use the adapter with any device you want. Buying these kinds of adapters is a good choice if you have a few devices you want to charge.
Tips to Use Your AC Laptop Power Adapter
To ensure that your AC power adapter lasts long, there are a few things you can put into practice. First of all, you should always try to only use the original AC adapter that came with your laptop as it is designed by your laptop manufacturer to be compatible with your device. If you want an extra adapter, then make sure that the power rating matches your laptop's original adapter. Also, you must remember to switch off the AC power adapter after you shut down your laptop to prevent the adapter from overheating. By leaving it on, you can damage both your laptop and the adapter.
Conclusion
Laptops are vital accessories especially for those who rely on their laptops for work and entertainment. To supply power to a laptop and charge its battery, it is necessary to use an AC laptop power adapter. While all laptops are supplied with a power adapter by the manufacturer, some people may sometimes have the need to buy an extra adapter as a spare or replacement for the original one. No matter the reason for buying a new AC laptop adapter, buyers must choose the right adapter to avoid damaging your laptop.
When buying a laptop power adapter, it is a good idea to buy one of the same brand and model as the original adapter. This is to ensure that the new adapter has the right amperage, voltage, and wattage to power your laptop. However, it is also possible to purchase a generic AC laptop adapter or a universal adapter. Generic and universal laptop adapters are usually cheaper than brand-specific ones, but may not last as long. Whether you are buying a universal adapter or an original brand-specific adapter for your laptop, you are likely to find the right one on eBay.