Alton Towers Resort is one of the most popular theme parks in the UK, and an annual pass is an exciting way to grant yourself, and your family, access from March to November, during the park's normal opening season. Learning about how an annual pass works and what you get for the money helps you to make an informed decision when buying Alton Towers tickets.
Overview of Annual Passes for Alton Towers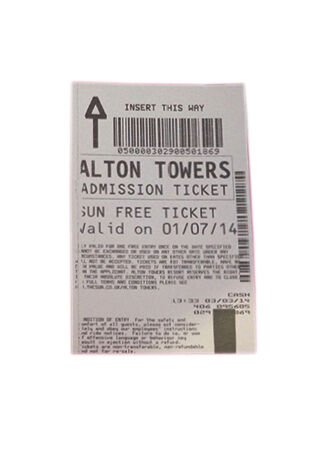 Alton Towers annual passes are twelve-month passes to get free entry into the Alton Towers resort during normal opening hours, including Christmas and special events such as the Scarefest at Halloween and Fireworks, which normally cost extra. Passes typically retail for less than the cost of three tickets to the park, so if you plan to visit three or more times during the year, you can already save money by purchasing annual passes. Families also receive a discount for purchasing multiple passes at once, as group passes are more affordable. Finally, pass holders also get free parking during each stay. Annual passes activate on the date of the first visit.
Types of Annual Passes for Alton Towers

The standard Annual Pass for Alton Towers is the individual pass, but you can also purchase a family pass for the number of people in your family. The Water Park annual pass offers access to the Alton Towers Waterpark, which the standard pass does not include. The Merlin Annual Pass offers you 12 months of access to 31 different attractions including the Alton Towers Resort, Warwick Castle, Legoland, Madame Tussauds Blackpool, Sea Life Blackpool, The Blackpool Tower, Thorpe Park, and several other top attractions. The standard pass is the best option if you just want to go to Alton Towers, but if you have a family with a large vacation budget, then the Merlin Annual Pass offers nearly unlimited entertainment and trips throughout the year, including twelve attractions in and around Blackpool. Free parking does not come with the standard Merlin Pass, but does come with the Merlin Gold Pass.
Annual Passes for Alton Towers and Hotels
One thing that the Annual Pass does not include is a stay at any of the Alton Resort hotels. If you plan to stay overnight at the park, then hotel rooms do cost extra. On the other hand, the Merlin Pass does include some freebies such as discounts on hotel stays, and food and drink, which is helpful if you intend to visit a lot but do not live nearby.