Often epitomising the post-modern design world, Art Deco vases were a popular feature in the properties of style-conscious homeowners during the early 20th century. In modern times, these vases remain bold and bright enough to complement contemporary designs. Although some vases undoubtedly appear dated, others offer enough charm to look fabulous and fetching on any mantelpiece. These vases often reflect the historical events of the time, which gives them extra character.
Bold Designs

Art Deco vases incorporate bold designs. With the era of science dawning during the rise of Art Deco, many vases took a step away from the Art Nouveau look and utilised geometric shapes. Zig zags are a common feature, as are bright colours. It is not unusual to find an Art Deco glass vase featuring colours and shapes that seem somewhat dated by modern standards but were the height of fashion when they were made. Vases that were not geometric often focused on Ancient Egyptian themes, primarily because it was the period when tomb discoveries flourished. A large Art Deco vase with an African print reflects the colonial influences that seeped into ornamental designs across Europe at the time.
Contemporary Designs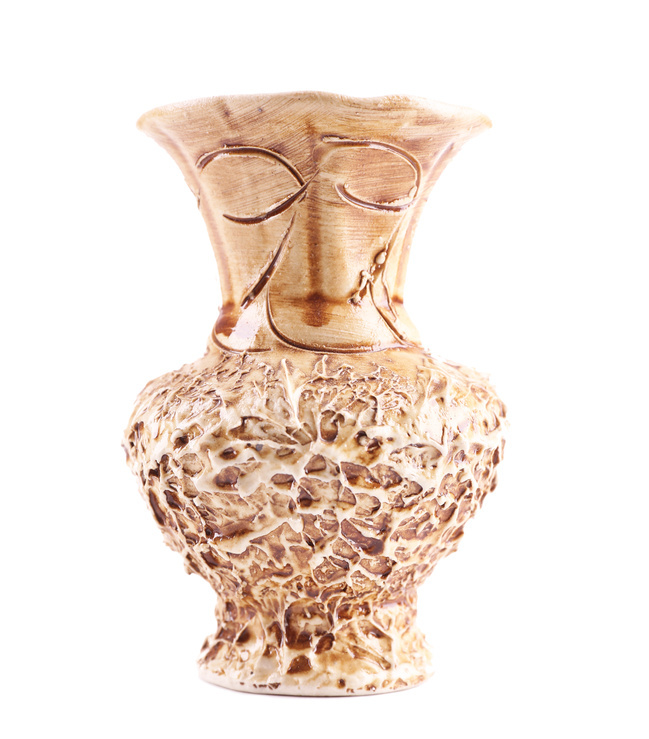 Most Art Deco vases are glass or pottery. However, as it was an era of design experimentation, it is also possible to find tortoise shell vases and designs made entirely from chunks of mirror. Glass was particularly cutting edge, thanks to the popularity of sandblasting and etching during the time. A green Art Deco vase with floral etchings is perfect for holding simple bouquets, such as those made entirely from lilies. In contrast, a blue glass Art Deco vase is perfect for straddling the gap between a bohemian and contemporary theme. When looking for vases that reflect ethnic design influences, an Art Deco pottery vase should do the trick.
Clarice Cliff, the Art Deco Queen
Often referred to as the Queen of Art Deco, Clarice Cliff took standard geometric designs and turned them into masterpieces that reflected historical events. The artist's vase designs vary dramatically. Some offer country chic looks, while others feature geometric prints that are so abstract they would impress Salvador Dali. Because the Art Deco era occurred at a time when mass production was possible, collecting Clarice Cliff vases is not too difficult.
Bolder Is Better for Art Deco Ornaments
Whether the item is a vase or a decorative bowl, bolder is better when aiming for an Art Deco theme. Sweeping curves, sharp zig zags, and clashing colours dominate the Art Deco world. When buying an Art Deco vase, shoppers should look for items that are as bright and as bold as possible to stay true to the ethos of the era.