Collecting vintage and antique birthday cards can be a fun and interesting hobby. With the beauty and historical value of vintage cards, you can enjoy collecting from one period or era or collect cards of a particular type that feature cats, advertising, or candles. Whether you are new to collecting antique cards or an old hand, there is always an interesting card waiting for you to add to your collection.
Types of Antique Birthday Cards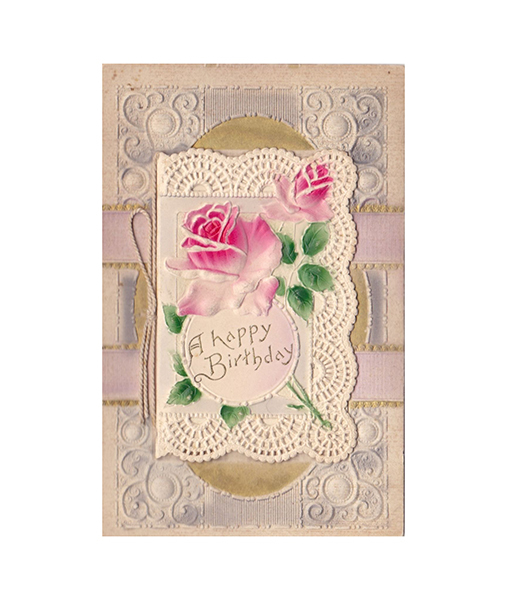 Antique birthday cards can include antique postcards and the traditional shape people know today that you fold and slip into an envelope. Victorian birthday cards tend to have flora, fauna, decorative scrollwork, and family scenes. Many old birthday cards have advertising for various tinctures, products, and items of interest. Bucolic country scenes were popular as were those with humour. Whatever style, era, or type of card that is of most interest to you personally is where you should begin.
Judging the Condition of Antique Birthday Cards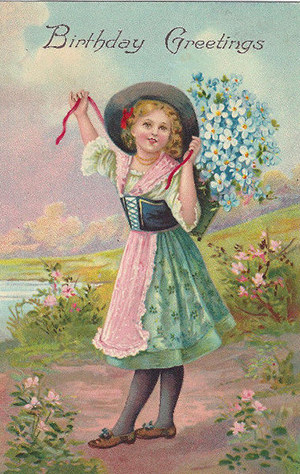 When selecting antique cards to start or add to a collection, understanding how collectors rate the condition of a card can help you determine the value. Standard rating systems assign a letter value to the condition to ensure that everyone understands what condition the item is in. An M for example indicates the antique birthday card is in mint condition with only slight signs of aging or very slight discolouration. The letters EX indicate excellent condition. This means there are no bends, creases, rounded corners, or extra folds. The photo side of the card should be clean and fresh in appearance. The letters VG indicate a very good condition rating, but this also means the corners may have rounded or become blunt over time. If there are any creases, they must be so slight that they do not detract from the overall appearance on the picture side. The letter G stands for good condition where the corners may have noticeable blunt or rounded areas with noticeable slight bends or even creases. A card with an FR rating indicates it is in fair condition, which means the card is intact but soil, stains, creases, writing, and or cancellation marks may affect the picture.
Protecting Antique Birthday Cards
To protect antique greeting cards from further damage, proper storage is an absolute necessity. Storage methods include archival boxes, which protect cards from light, dirt, and damage, framing, as well as glass displays. In addition, for those who have a large collection, albums are good choices. The advantage of storing cards in an album is the ease of perusing your collection at your leisure without touching the cards. This method keeps the cards clean and deters further damage. With a binder to keep the light away from the cards, clear plastic covers on the pages, and archival quality paper, an album makes a good storage option for your vintage birthday cards.