The Far East has inspired architecture, inventions, art trends, and clothing. Exotic Asian styles mesmerise women with their intricacy and beauty. Outside of going for a completely authentic look in a kimono, ladies can celebrate Eastern fashion trends by choosing Asian-inspired clothing and accessories that feature gold accents, bright colours, and intricate patterns.
Clothing with Meaning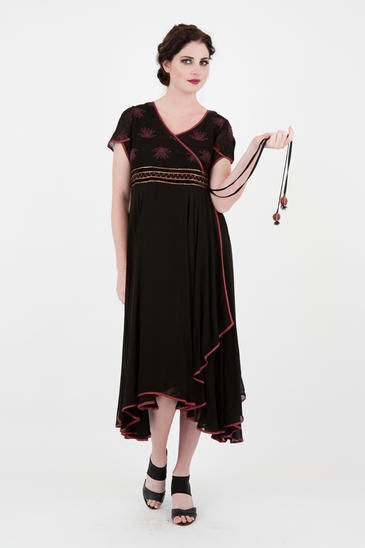 The Asian culture finds meaning in most things, and that trend is present in clothing, as well. Many pieces of apparel feature auspicious symbols that simply look like intricate designs to many women but actually have deeper meanings. The crane is a bird often found on Asian-inspired apparel such as tops and dresses. It is the symbol of longevity, wisdom, wealth, and sometimes power. In the Chinese culture, the crane appears throughout the centuries in architecture, art, and apparel. Flowers such as the chrysanthemum have meaning, as well. The Chrysanthemum symbolises yang energy, which brings good luck.
The Popularity of Wraps
As seen with the kimono, Asian-inspired dresses and tops often wrap around the bodice and either tie around the waist or button up the side. Wrap tops are flattering because they have a slimming effect on the torso while also accentuating the bust. Wrap dresses are also popular and often feature bright floral patterns or solid colours accentuated by gold buttons or a belt. Keep in mind that some long dresses make women appear short and thick. In these cases, high heels elongate the figure.
Accentuated Waistline
Asian-inspired fashion almost always features an accentuated waistline because it creates the appearance of an hourglass figure. Blouses that have a matching sash or belt create this form-fitting look. The same goes for dresses. Most cinch at the waist, so adding a belt is easy if the dress does not come with a sash.
Flowing Dresses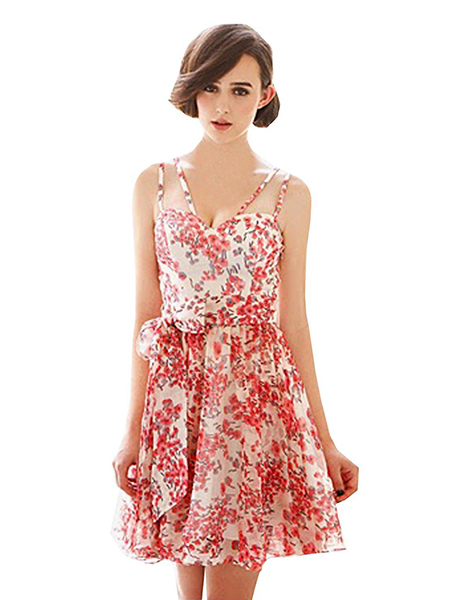 Flowing fabrics that create vertical lines are also popular in Asian clothing. The tops and dresses often have excess fabric that drapes over the body and flows down in vertical ripples. However, the fabric is always tastefully drawn into the body to accentuate a woman's figure. Usually, a belt, wrap, or piece of fabric pulls the fabric inward.
The Proper Accessories
Gold often accents Asian-inspired clothing, and gold bracelets, necklaces, and earrings are all popular. Necklaces are generally dainty and not too bold. This type of fashion is all about femininity, rather than boldness. When it comes to footwear, flat shoes suit a petite appearance.