Black glass plates are the ultimate in sophisticated crockery. They are ideal for special occasions and gifts, and are available in many styles and finishes to suit any interior design. Buyers should consider the features of new and vintage black glass plates before choosing individual pieces or a set.
Vintage Black Glass Plates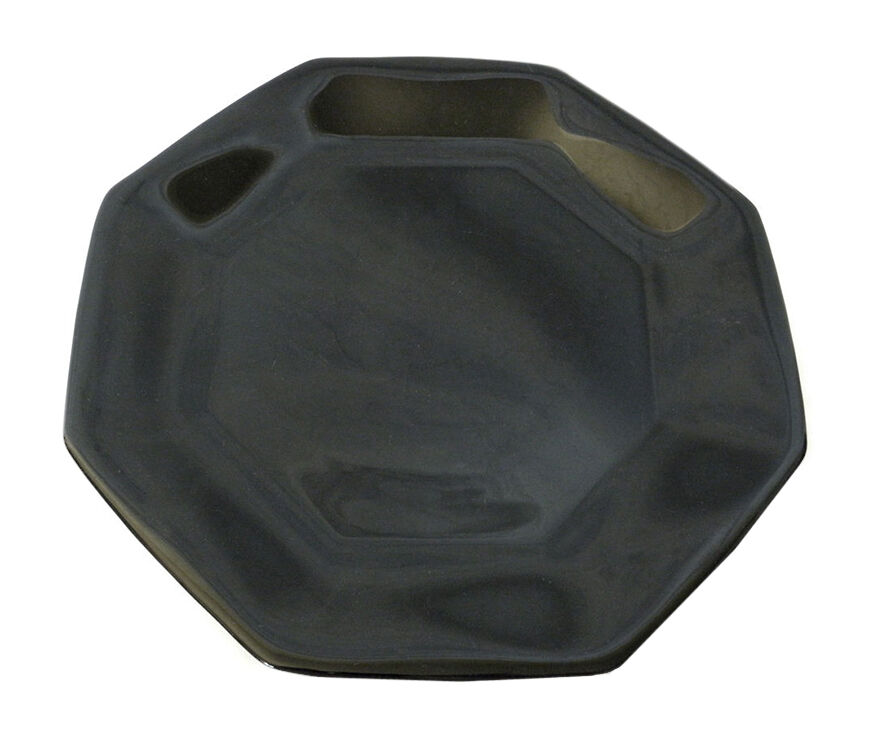 Vintage black glass plates offer a stylish way to entertain friends and family. Black Arcoroc French glassware from the 1960's is still readily available. There are many beautiful designs, such as the shiny Arcoroc black octagonal shell plate. There is also a variety of vintage black dinner plates with colourful edges in bright blue, green, purple, and orange. Some vintage plates have bright flowers at the centre and detailed borders. Buyers can find vintage dinner plates with contrasting colours, such as bright red, yellow, and white against a black background.
Black Glass Plate Sets

Many buyers like to purchase black glass plates as part of a complete matching set. Twelve-piece sets typically consist of four dinner plates, four side plates, and four black bowls. Sixteen-piece sets also include four black mugs. Black glass plate sets are excellent housewarming and wedding gifts for recipients that like usual products that have character and elegance.
Black Glass Plate Finishes and Styles
There are numerous styles and finishes for black glass dinner plates. Buyers that have a contemporary, minimalist-look for their interior design may be interested in plain, matt black glass plates. A gunmetal finish gives black glass plates an iridescent look that is created using a mixture of special minerals. For a dramatic dinner setting, buyers can find glossy plates with elaborate painted designs. These are statement pieces for formal dinner parties and can be great conversation starters. For an unusual look, buyers can seek square, octagonal, oval, or even triangular black glass plates.