Since its introduction in 2007, the BlackBerry Curve has been through several different series, each with multiple models. As you consider purchasing a BlackBerry Curve as your next phone, you may feel overwhelmed by the sheer variety of models and options. An overview of each Curve series helps you become familiar with the line and prepares you to shop more knowledgeably.
BlackBerry Curve 8300 Series
The Curve 8300 series launched the brand, taking off from the popular BlackBerry Pearl and other phones on the market. Like other BlackBerry phones, the Curve series consisted of several variants, each one supplied through a different provider. The 8300 series includes the 8300, the 8310, the 8320, the 8330, and the 8350i. The first three models have built-in cameras as well as many user-friendly multimedia options. As a special bonus, the 8310 has GPS.
BlackBerry Curve 8900 and 8500 Series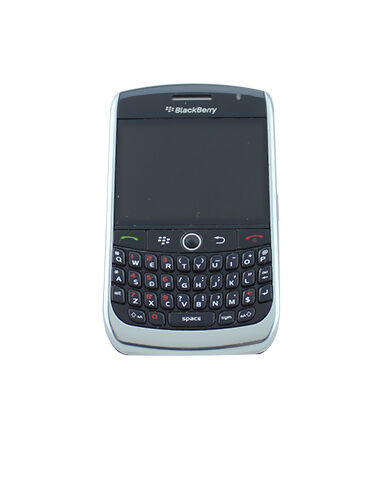 Next came the BlackBerry Curve 8900 series, with several advantages over the 2007 8300-series Curves. This iteration includes a more powerful camera, at 3.2 megapixels. It also boasts Wi-Fi, a micro-USB port, and a more powerful operating system. Customers also appreciate the sleek, stylish design of the phone. In 2009, BlackBerry Limited released the 8500 series of the BlackBerry Curve. Consumer-focused, with plenty of enhanced multimedia support, the phone became the first to feature a trackpad instead of a trackball.
BlackBerry Curve 9300 Series
With the BlackBerry Curve 9300, BlackBerry Limited included the 3G capability for which its customers had been clamouring. In addition, the company added a more powerful processor. Owners of the 9300 can upgrade the original OS to BlackBerry 6 as needed, and they also enjoy the use of dedicated media keys. Another variant in the series, the Curve 9330, included extra memory.
Other Budget-Friendly and Mid-Range Blackberry Curves
Several BlackBerry Curve models, including 9220, 9310, 9320, and 9321, are primarily for consumers with a limited budget. These smartphones sacrifice some elements such as screen resolution, camera quality, and design for longer battery life and streamlined, practical function. If you are looking for 3G GSM models in this line-up, try the 9320 or the 9321. Some mid-range Curves include the 9350, 9360, and 9370. They have 800 MHz single-core processors, 5-megapixel cameras, FM radio, and Wi-Fi calling, among other features. Among these, the 9370 stands out as a CDMA/GSM World Edition phone with extra memory. In 2011, the Curve 9380 arrived on the market, featuring a 7.0 BlackBerry operating system. Consumers report it as being comfortable to hold and use, with a clear, bright screen. The touchscreen replaced the regular keyboard for this model.