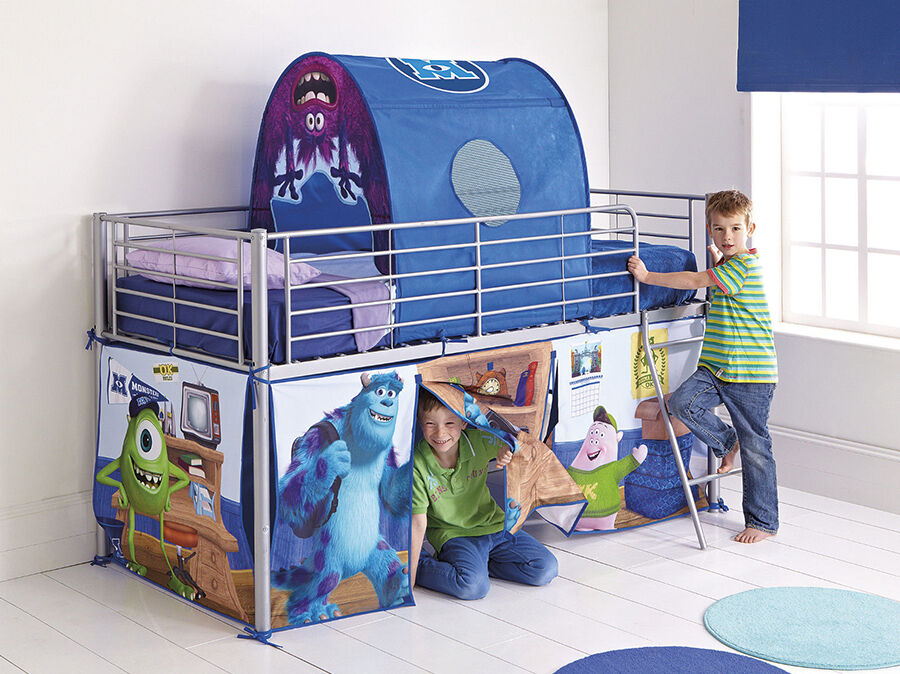 Boys' mid sleeper beds have a similar structure to bunk beds, but they are not usually as high, and there is no bottom bunk. These beds are also called cabin beds and are ideal for children from the age of six upwards. Before buying boys' mid sleeper beds, parents should learn more about the materials and features of the furniture.
Advantages of Boys' Mid Sleeper Beds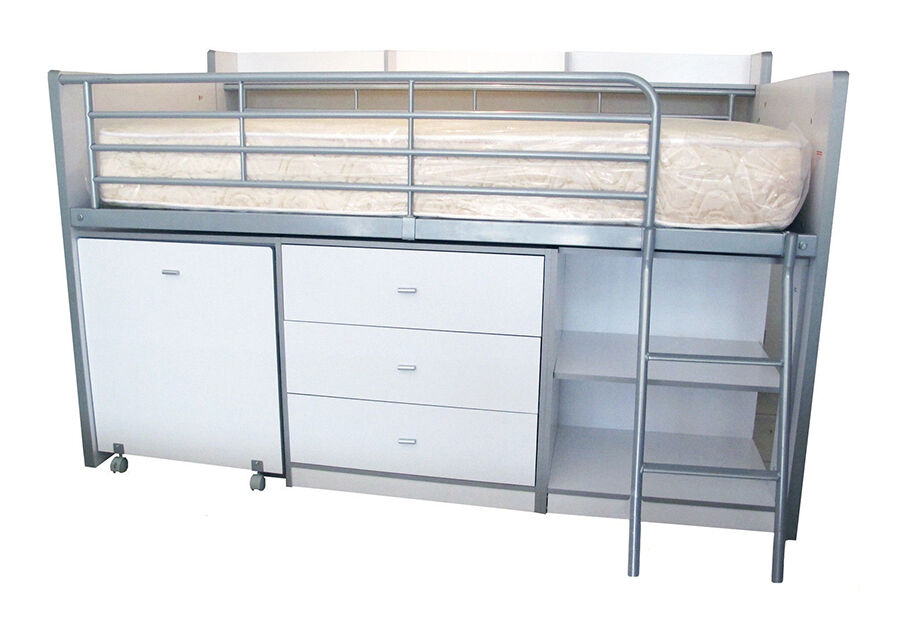 Many boys find mid sleepers fun, which means that they are more likely to enjoy going to bed. These beds are also good for utilising space, which is ideal in small or shared bedrooms. The floor space beneath the bed is vacant, so it can be used for storing toys or clothes. It can also function as a play or study area.


Materials for Boys' Mid Sleeper Bed Frames
Boys' mid sleeper bed frames are typically made from metal or wood. Wooden mid sleeper beds are available in many styles, from playful, modern beds to decorative versions with an antique look. Most wooden bed frames are sturdy, and appropriate for children if the wood is sanded and finished properly. Most metal mid sleeper beds have a modern, streamlined appearance. The most common metals used are aluminium, which is lightweight, and steel, which is strong.
Additional Features for Boys' Mid Sleeper Beds
Many boys' mid sleeper beds have special features, such as tents that go over the top or hang from the sides of the bed. These make children's bedtime experiences more exciting. Another fun feature is a built-in slide, and for older boys, there are built-in desks below the bed. Many mid sleeper beds have built-in drawers and cabinets, which makes it easy to keep the bedroom organised.
Safety for Boys' Mid Sleeper Beds
Mid sleeper beds either have a ledge or safety railings to make sure that the child does not fall out of bed. The railings are available in a variety of heights, so parents should consider whether the child tosses and turns a lot in his sleep and choose the safety barrier accordingly.