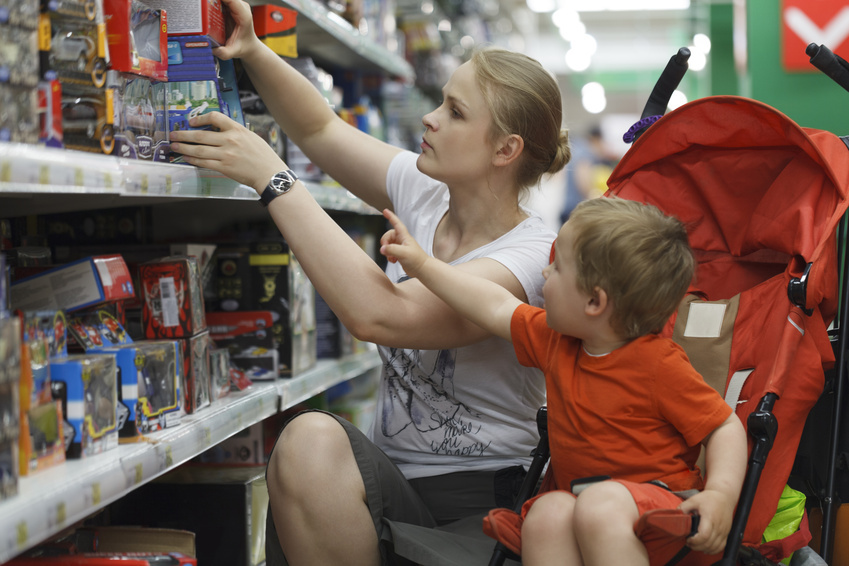 Brio's specialty is high-quality, superbly crafted wooden toys for little ones. The company primarily caters to toddlers and young schoolchildren with their building sets, pull-alongs, push-alongs, activity toys, stacking toys, and other classic toy designs. If there is a growing baby or toddler in your life, consider giving that little one some beautiful toys from Brio.
Brio Building Toys for Toddlers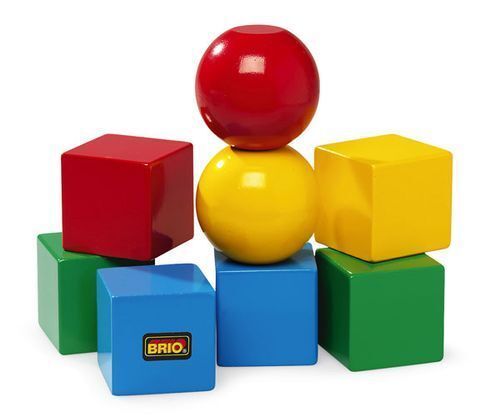 Among Brio's popular toys for toddlers are the building sets. One set consists of 50 natural wooden blocks, all different shapes and sizes. Toddlers can exercise their imagination as they construct towers, walls, castles, and other buildings with these blocks. To further encourage childhood creativity and build small motor skills, Brio produces toys made from magnetic blocks. Children can easily assemble and disassemble the magnetic boat, train, or truck as they learn how different shapes fit together. The Brio magnetic blocks sets take the concept further, allowing for unique configurations that are not possible with regular blocks.
Brio Classic Toys for Toddlers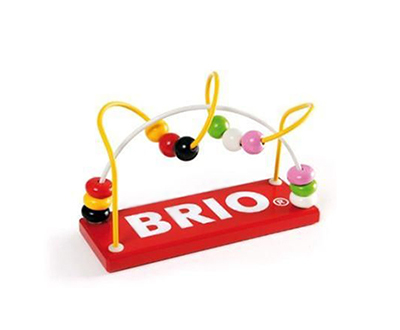 With its signature high-quality wood, Brio offers a fresh take on some classic toys for toddlers. The wooden bead maze entrances toddlers as they work the colourful wooden beads along the wires. For older toddlers interested in role-play, Brio sells a beautifully crafted wooden stove in red or white, complete with an oven, three burners, and a set of easy-to-use pretend controls. A red and white kitchen sink from Brio completes the kitchen play set. For little ones who enjoy toting around their possessions, a toddler Wobbler Wagon in red and yellow or black is an ideal gift.
Brio Pull and Push Toys for Toddlers
Toddlers enjoy learning about the concepts of pushing and pulling through play. Brio designs a broad selection of pull-along toys, each one featuring a long rope for pulling and a set of wheels that rolls easily on hard floors or even carpets. Some popular pull-along animals are the caterpillar, the horse, the fish, the frog, the bumblebee, the dachshund, and the duck. A pull-along giraffe, train, ant, and helicopter round out the collection. Brio also sells a variety of toys that little ones can push along the floor, including a police car, fire truck, ambulance, crab, turtle, and racecar.
Brio Stacking Toys for Toddlers
Learning how things fit together correctly is part of early childhood development. To facilitate this developmental stage, Brio provides stacking toys such as the clown, Puck the dog, and the mother and baby panda set. Each one offers a different stacking experience, charming little ones into sitting still to concentrate as they build, disassemble, and rebuild.