Brio train sets are renowned for their high quality, durable wooden construction, and exquisite attention to detail. Producing wooden train sets since the early 1800's, Brio offers beautiful, vintage-style wooden toys and models. Understanding some of the different train set components available from Brio, including trains, tracks, and railway accessories, allows you to make an informed purchase and choose the items that suit your tastes.
Brio Trains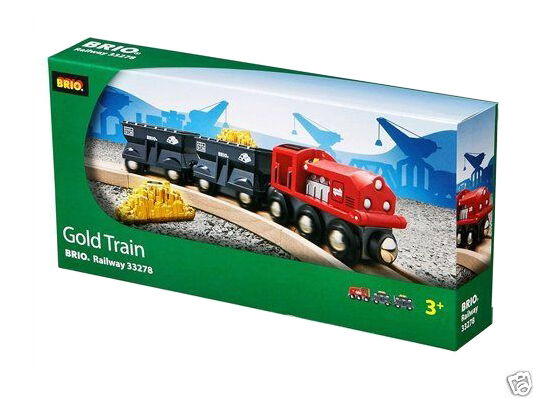 Brio produces an extensive range of trains, ranging from safari trains and steam trains to farm trains and modern passenger trains. You can choose pull-along trains as well as battery-operated models and remote control models. One of the most popular pull-along trains from the Brio range is the Brio Steam Train, complete with a passenger car and a tender car, full of coal. The Brio Safari Train features a train engine covered in bright, colourful giraffe print. This particular sets comes with two wagons behind, each containing a different animal. The Brio Brio Battery Operated Action Train runs on battery power, with forward and reverse functions. This train features a tilting coal wagon and spinning wagon and boasts illuminated headlights.
Brio Railway Sets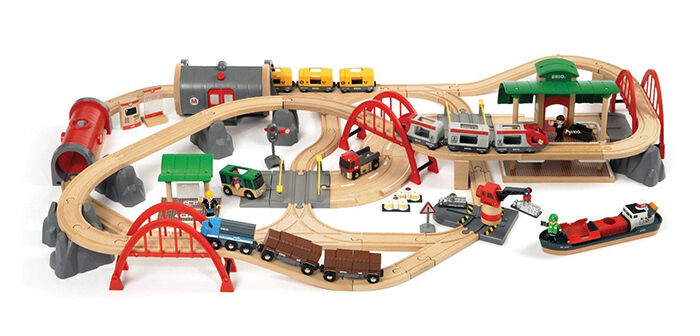 Each Brio train has its own set of corresponding tracks, complete with a range of accessories. The Mono Rail Airport set features baggage handling, a security post, and airport gate, as well as the train tracks. The Safari railway set contains a monkey in a tree. The monkey is magnetic, and steals the food from the top of the train as it passes beneath his tree. As well as tracks, this set also contains a railway ranger. The Farm Railway Set boasts a tractor, cows, and a horse, along with a crane and a railway barn. The crane lifts bales of hay to the barn loft or into your cargo wagon.
Brio Train Set Accessories
Brio train set accessories help you achieve a complete set-up. The multi-storey car park connects to the car transporter on the railway itself. It comes complete with cars, offers two levels of parking, and allows you to move your cars up and down the ramp. The train garage is another popular option, as all railway controllers need somewhere to maintain or repair their precious trains. To open the doors, simply twist the bright red knob on the top. To create a tunnel, leave the doors open and place the garage over the tracks.