Sexy, whimsical burlesque outfits bring to mind movies like 'Moulin Rouge' and a time when women danced on stage in fluffy petticoats, cinched corsets, and top hats with feathers. If you are you considering a burlesque look for Halloween or a fancy dress occasion, then get the low-down on all things burlesque before you buy, and you will feel like a star as soon as you slip into those satin gloves.
Burlesque Looks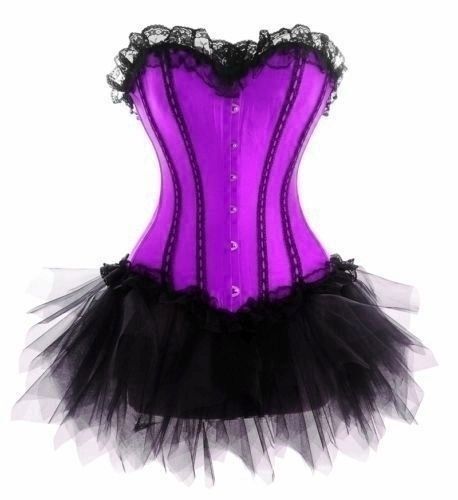 There are a couple of different routes to take when you are seeking a burlesque costume for fancy dress. Opt for a showgirl, can-can style burlesque costume with a long, ruffled, tiered skirt, or add a western twist by choosing a saloon girl burlesque dress. The most traditional burlesque look is a corset top with a tutu on the bottom, and it is generally short and hits roughly the mid-thigh. Another burlesque look which is more daring is a longer corset without a skirt on the bottom for a form fitting, revealing take on the look. Some burlesque costumes have long trains or bustles on the backs for a cool look, or simple satin skirts without tulle for a more streamlined look.
Fancy Dress Burlesque Costume Pieces
Purchase a costume set which includes everything, or buy separate pieces to create your own burlesque look. Start by choosing a colour. Burlesque outfits come in a variety of bold, gem-toned shades, including purple, fuchsia, red, emerald green, gold, or black. Then pick a burlesque corset for the base of the costume. Corsets vary in style; some have embellishment like flowers, ribbons, or lace, while some include animal printed fabric for a modern look. Corsets are strapless or offer thin, spaghetti straps, and fit tightly to the body to give you an hourglass shape. Most corsets have decoration at the tops, such as ruffles or bows, and may have bows around the bottoms or ribbons along the boning of the corsets. Purchase a corset by itself, which is essentially just a top, or buy a dress-style corset with an attached skirt. Alternately, buy a separate petticoat, then a tulle tutu to wear over the petticoat to make the skirt more voluminous. Other skirt options include the classic can-can high-low skirt with coloured fabric underneath or a fluffy skirt with layers and layers of tulle that stick out almost straight.
Burlesque Accessories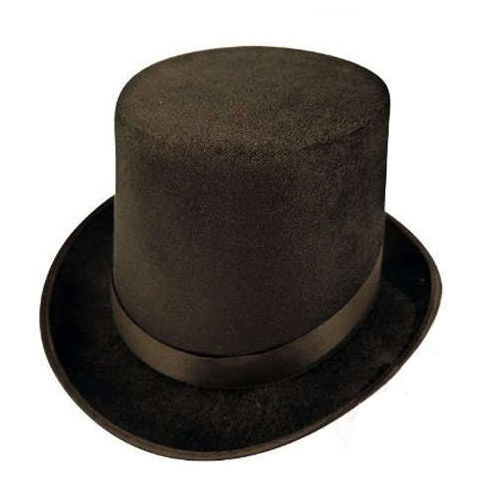 The burlesque look hinges on the right accessories. You need a garter belt and thigh-high stockings, a marabou fur boa, elbow-length gloves, and a top hat. Some burlesque hats include netting or decorations such as flowers and glitter. Other burlesque accessories include a fan to hide coquettishly behind, a garter for your leg, petticoats, and a fascinator if you choose not to wear a top hat. Burlesque dancers wear heavy, shimmery makeup, lots of glitter, and high heels. Try a beaded choker around your neck and long, chandelier earrings.