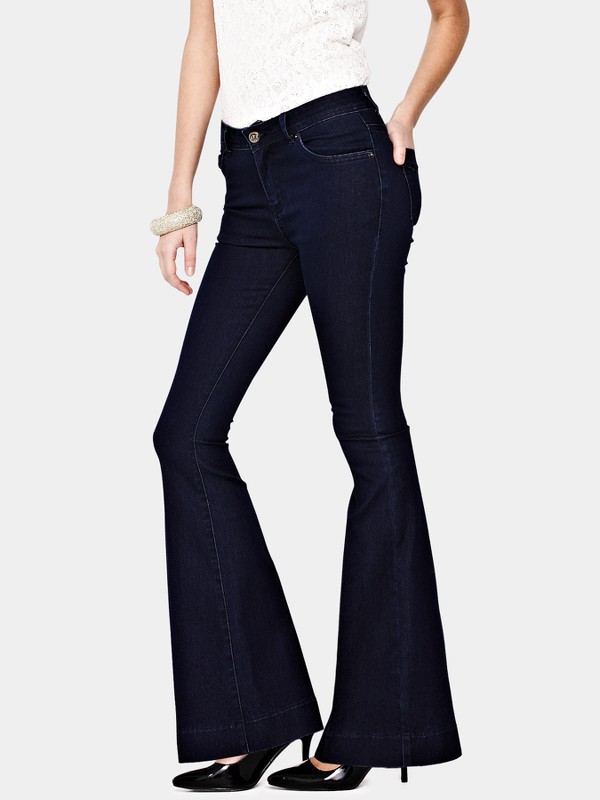 Costume parties give people the opportunity to be someone else for a few hours. Some may choose to dress up as a favourite character from a movie, book, TV show, or comic series. Others may pick a famous person such as a comedian, actor, politician, or musician. Still others dress up as objects like hot dogs, salt-and-pepper shakers, or similar items. Some costumes are based on a particular era in history, such as the 1970s. To select the right pieces for an authentic 1970s ensemble, buyers will need to do a little advance research. They will also need to know where to obtain the clothing items that they need. This guide will provide some information about the styles of the 1970s, with particular emphasis on 1970s costumes for men. It will also list some brick and mortar locations where buyers can find 1970s costumes and clothing items. Shoppers can also look at websites like eBay for a broader range of options.
Types of 1970s Men's Clothing
The men's fashions of the 1950s were fairly refined and conservative. However, during the 1960s and 1970s, European and North American culture began to change. Young people rebelled against the status quo in new ways, challenging accepted social norms of dress and behaviour. The music of the '60s and '70s included punk, folk rock, and disco. The artists who wrote and played these types of music each had their own way of dressing, and those styles became popular with their listeners.
The clothing styles of the early 1970s still held overtones of the hippie styles of the 1960s. However, as the years passed, the styles moved further from hippie toward punk rock and disco clothing trends. Many of these clothing trends are easy to resurrect with a few key pieces of vintage clothing. For additional costume ideas, some buyers may want to watch the American film "Saturday Night Fever&" with John Travolta. This iconic film is well known for its portrayal of 1970s style and will likely provide some great costume inspiration for viewers.
Bell Bottoms and Loon Pants
During the hippie era, men wore very tight pants, similar to the skinny jeans of today. However, the 1970s saw the rise of jeans and trousers that were called loon pants in some areas and bell bottoms in other regions. These pants had high waists and were tightly fitted around the hips. Instead of falling straight or clinging to the shape of the leg, these pants flared outward at the knees, creating the cone or bell shape for which they were named. 1970s men sometimes paired their loon pants or bell bottoms with colourful tie-dyed shirts.. At the very end of the 1970s, tight cigarette-leg jeans became popular, edging out the bell bottom trousers.
Punk Rock Styles
The origins of the punk fashion trend can be followed back to Vivienne Westwood, owner of the Kings Road shop "Let It Rock," and Malcolm McLaren, manager of the Sex Pistols.. Together, these two were responsible for the outfits worn by the Sex Pistols during the mid to late 1970s. The punk look emphasised a kind of creative disorder.
Though punk rock originated in Great Britain, it was later carried to the United States by the Sex Pistols, who toured North America in 1977. Punk rockers on both sides of the ocean often wore ripped jeans or pants and torn shirts. Punk rock clothing hugged the body, with male punk rockers wearing fitted leather jackets and skintight pants. Instead of flowing hippie hair, men associated with the punk lifestyle chose to dye their hair unusual colours. Often they sported mohawks or gelled and sprayed their hair until it formed tall, pointed spikes, known in some regions as Liberty spikes. A variety of unique accessories, such as safety pins, covered punk rocker clothing. The lead singer Siouxsie from Siouxsie and the Banshees, a British punk rock group, was viewed as an icon of punk style.
Disco Styles
Buyers who are look for a more tailored and glamourous costume could look for disco-era clothing.. The men who identified with the disco style wore chunky platform shoes with soles anywhere from two to four inches thick. Their clothing was often fitted and tailored, and they did not typically wear baggy or torn clothing. Instead, their emphasis was on flashy styles and body-hugging garments. Shirts and pants were often made of shiny materials like lycra and polyester. If the wearer was going out on the town, perhaps to a nightclub, he might wear a three-piece suit. His shirt, jacket, and pants would either match or coordinate for a dazzling effect. Men often unbuttoned the top few buttons of their shirts to show off their upper chest.
Bootboy Styles
Between 1970 and 1975, some young British and Irish men became part of what was labelled the bootboy subculture. Bootboy style involved a particular kind of jeans called parallel jeans. These jeans were similar to loon pants or bell bottoms, except that instead of flaring outward from the knee down, they began widening at mid-calf. Buyers who want to imitate the bootboy style should wear parallel jeans with denim jackets, braces, and a pair of sturdy boots.
Glam Rock Styles
British glam rock was another style phase that hit its peak around 1972-74. During this era, men sometimes wore quilted satin jackets, wide-legged jeans, velvet trousers, lamé suits, and shirts studded with rhinestones. Some adopted futuristic silver ensembles that looked like something an astronaut might wear. Both men and women adopted tailored blazers that widened slightly at the bottom. These blazers were often made of suede, leather, velvet, or wool, with broad lapels and cloth-covered buttons. During this time period, London had more than one shop specialising in glam rock clothing, such as "Granny Takes a Trip" on Kings Road and "Biba" on Kensington High Street.
Buyers who want to adopt a glam rock look will need a wig that mimics one of the common men's hairstyles of the day. The wig might be a colourfully dyed mullet, or it might have a long, layered, more natural look.
1970s Accessories for Men
Buyers who want to create an authentic '70s costume will want to have the right accessories to complete their look. Men's ties during the 1970s were fairly wide. They often incorporated multiple colours or bold, interesting patterns. The lapels on suit jackets and the collars on dress shirts were also broader than those of the previous decade. Big glasses with metal rims, similar to Aviator sunglasses, were popular and will lend an aura of realism to any 1970s inspired costume. If buyers plan to imitate the punk rock look, they may want to add some eyeliner, a couple of fake tattoos, some chains, and a couple of studded bracelets or wristbands.
Buying 1970s Clothing and Costumes on eBay
You may find clothing from the 1970s in thrift stores or consignment shops. You can also go online to purchase this type of vintage clothing. eBay has a wide selection of clothing, including many piece of vintage clothing from different eras. To search for 1970s costume clothing on eBay, start on eBay's homepage and type "men's 1970s clothing&" into the search bar. The listings that appear can typically be filtered by condition, price range, shipping options, location, and other factors. If you would like to keep track of the 1970s clothing for sale on eBay, you can save your search.. eBay will send you notifications whenever sellers post pieces of 1970s clothing for sale.
While shopping, you may notice that certain listings include a special Top Rated seller seal. A Top Rated seller is one whose former customers have left good feedback about the products and service that they received. Top Rated sellers are likely to provide you with a satisfactory transaction. Look for Top Rated sellers who are offering free shipping or return policies.
To obtain more information about an item of 1970s clothing, click on the Ask a Question link on the listing page. You can also visit the seller's profile page and click Contact Member to get in touch. Both of these links allow buyers and sellers to communicate without compromising their personal privacy.
Conclusion
Enjoying a costume party is closely tied to finding the right costume. Men who are interested in wearing a 1970s costume will need to find a ready to wear costume or purchase several pieces of clothing that, when assembled, will create an authentic 1970s look. Each item of clothing should fit well and should be comfortable, since users will likely be wearing it for several hours. If users anticipate wearing the costume to more than one party or possibly using it over multiple years, they may need to consider the durability of the materials as well as their fit. With a wild hairdo, a torn shirt, and shredded jeans decorated in pins, buyers can channel their inner punk rocker. A three-piece suit and a wide, shiny collar will have everyone in the room feeling groovy. With a little research and a few classic pieces, buyers will be able to portray an authentic 1970s persona at any costume party.