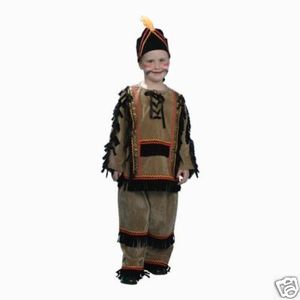 Fancy dress costume parties are popular in the UK the whole year round, so parents need to have at least one or two costumes for their boys. There is a wide range of fancy dress costumes for boys on the market, so parents should not have any difficulties finding affordable costumes they like. However, many fancy dress costumes can be quite expensive so it is important to know how to get the best value for the money.
Moreover, just like any other type of merchandise, buying a fancy dress costume in advance can prove to be more cost-effective than getting one at the last minute because the shopper has more time to look for the best deals. More often than not, shopping for clothes at the last minute forces you to buy the first one you laid your eyes on, simply because you are in a rush. In line with this, the following sections present ideas on how and where to buy fun, exciting, and high-quality fancy dress costumes for boys, without having to spend too much.
Buying Affordable Fancy Dress Costumes for Boys
There are many ways to find good-value-for-money fancy dress costumes for boys, and it is just a matter of knowing where to start looking. End-of-season sales in department stores, yard sales, and flea markets are all good opportunities to buy discounted goods, including fancy dress costumes for boys. However, the choice is limited and, although finding affordable costumes is possible, finding the right fancy dress costume is much more difficult. For example, exotic or rare costumes or those that were just newly released may not be available in places like these.
Online merchants like eBay offer the best of worlds. They can offer a wide variety of choices at affordable prices at the most convenient time for the shopper. On eBay, for example, hundreds of merchants in the UK offer a stunning range of designs for fancy dress costumes for boys. Shoppers are also given the opportunity to buy from thousands of overseas sellers if they cannot find what they want locally.
Popular Types of Affordable Fancy Dress Costumes for Boys
Finding affordable dress costumes for boys is easy if you are willing to pick from among the most popular categories, as these are the kinds of costumes that are offered by the greatest number of sellers. Of course, more sellers imply stiffer competition, which, in turn, drives prices down. The most popular categories of fancy dress costume are animals, superheroes, and Halloween scary costumes.
Animals and other Costumes Inspired From Nature
Animal costumes and other designs inspired by nature, such as trees, flowers, fruits, and bugs are the most popular kinds of fancy dress costumes for boys available today. Aside from being a timeless classic, these dress costumes are very family friendly and can be recognised by even small children. That is why you can consider this genre to be one of the best choices for your little boy who may not be familiar with cartoon characters, superheroes, or scary characters.
The most common examples of fancy dress costumes from this category are dogs, mice, cats, lions, farm animals; daisies, tulips, apples, pumpkins, and other plants and fruits; and even extinct or fictional animals such as dinosaurs, dragons, unicorns, and the like.
Superheroes
Superheroes are a common choice for fancy dress costumes for many boys, especially older ones who are able to understand the personality of fictional characters from movies and cartoons. While most kids prefer dressing up as their favourite protagonists, some also want to dress up as the villains instead.
The most common examples of superheroes fancy dress costumes for boys are Superman, Batman, Iron Man, Aquaman, The Green Arrow, and other DC comics characters; and Captain America, The Hulk, Wolverine, and other Marvel creations. Some parents even choose some quirkier superheroes such as Jim Carrey's The Mask, V of V for Vendetta, Zorro, and characters from popular anime shows. The wizard Harry Potter, which can also be classified as a superhero, is another very popular choice for boys' fancy dress costumes.
Zombies, Vampires, and other Halloween-Themed Costumes
The dark and mysterious continues to ignite the curiosity of every new generation. That is why zombies, vampires, and other Halloween-themed costumes are perennial best-sellers in the dress costume department. Vampires have been very popular in the last few years, given the popularity of the Twilight books and movies. As a precaution, however, some of the costumes under this category may include intricate designs such as pointed and metallic buttons and accessories like fake blood that may become safety hazards, so don't forget to be on the lookout for these. Popular examples of scary fancy dress costumes include vampires, zombies, ghouls, werewolves, ghosts, and witches.
Buying Used Fancy Dress Costumes for Boys
Used fancy dress costumes for boys are also available for buyers who wish to save a little more or for those who want to buy very high-quality items that would cost them too much if purchased new. However, since these garments have already been worn before, the fabrics may have shrunk or expanded after several washings, making the sizing information quite unreliable. Because of this, it is generally recommended that you buy from websites that have return policies, such as eBay.
Furthermore, eBay also hosts occasional auctions of both new and used fancy dress costumes for boys. Usually, the starting price is very low and with a little bit of luck, you can get a pair of cool dress costumes for your little boy at only a small fraction of the regular price. However, you must remember that online auctions are very competitive, so it is important to be vigilant because you may easily be outbid by another parent who wants the same fancy dress costume for his boy.
Buying Separate Costume Parts and Repurposing Clothing
Repurposing clothing, or the process of turning regular clothes into fancy dress costumes, is another great way to save money. This way, shoppers are able to choose from a larger selection of clothing that they can then re-decorate. Aside from parents being able to save more, making the costume can also serve as a wonderful bonding time for kids and their parents.
For example, a green shirt, a nice pair of light green tights, a dark fedora hat, and a pair of leather shoes can easily become an elf costume, or even that of a medieval archer or Robin Hood or a number of other fairy tale characters. To complete the costume, you may only need to buy some plastic pointed ears, an arch, a fake beard, or a mask. Also, an intentionally soiled plain white shirt that is paired with heavily distressed jeans and a pair of worn boots can become a miner's costume. There are many other ways to repurpose regular clothing into fancy dress costumes so feel free to use your creativity and imagination.
How to Buy Fancy Dress Costumes for Boys on eBay
eBay has one of the largest collections of fancy dress costumes for boys, offered by hundreds of merchants all over the UK and the rest of the world. To get a list of all the costumes available for sale, just type 'fancy dress costumes for boys' in the search box on eBay's home page. You can then browse through the list of costumes to find one that your boy may like. If you have a particular costume, theme, age range, size, or brand in mind, just add relevant descriptive keywords to narrow down the search results. For example, using the search term 'wizard dress costume boys' generates a list of boy's wizard costumes available for sale.
Before hitting the commit button, do not forget to check the seller's returns policy so you can be sure you can return or exchange the fancy dress costume if you find it unsuitable for your boy. Remember that you may need to pay the postage fees for returns, though, so it is always best to read all the product's details before purchasing it. If you need to know more about the costume than what is displayed, contact the seller.
Conclusion
Affordable fancy dress costumes for boys can be bought from both local and online sellers, either as new or as used items. The most popular affordable fancy dress costume for boys are superheroes and supervillains; animals and other nature-inspired themes; and vampires, zombies, and other Halloween-themed designs. Repurposing regular clothing is another way to save money on fancy dress costumes, because you may only need to purchase a mask, fake fangs, ears, or beards, but it requires a bit of creativity and some extra time on your part.
eBay offers a vast range of choices for fancy dress costumes for boys at affordable prices. eBay also features sellers who offer second-hand or used fancy dress costumes for shoppers who wish save a little more on a fancy dress costume for their boys. With the sheer number of products available on eBay from both local and international sellers, you can easily find the perfect fancy dress costume for boys without the need to spend too much.