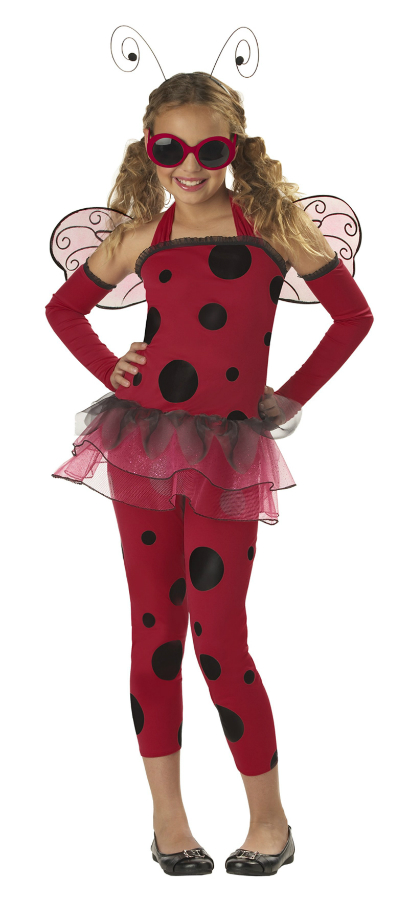 Buying a fancy dress costume each year can be a creative and engaging experience for girls and parents alike. Of course, as fancy dress costumes become more complicated and ornate, getting a fancy dress costume for a girl can prove to be a bit of a financial strain. Fortunately there is an array of techniques that families can use to put together great fancy dress costumes that do not break the bank.
The following guide walks readers through some recommendations on how to find and buy affordable fancy dresses for girls, reviewing some helpful hints for compiling costumes and looking at the options available when it comes to purchasing fancy dress costumes. This guide takes readers through some of the ways in which one can find and put together fancy dress costumes for girls. Strategies include leveraging a child's own creativity, finding quality secondhand options, and accessing some of the more comprehensive resources for fancy dress costumes, including the online auction site, eBay.
Building a Costume around an Affordable Mask
Not every item in a fancy dress costume needs to be purchased. Consumers can try purchasing a central item, such as a mask, and then using household clothing and accessories to build out the rest of the costume. The clothing in a girl's own closet can provide the necessary accoutrements to complete a fancy dress look, delivering a complete costume at an affordable price.
Types of Affordable Masks for Girls' Fancy Dress Costumes
There are several options that adults can leverage when it comes to finding an affordable mask for a girl's costume. The following section looks at each of them in turn and provides insight into the types of costumes and characters that can be built around these masks.
Plastic Character Masks for Girls
By far the most affordable mask for a girl are the molded, plastic variety of masks. These options typically feature a full-face design with a cartoon-like depiction of a character. The characters featured on these types of masks are diverse and come from the worlds of classic fairy tales, contemporary animation, and even video games.
Paper Masks for Girls
Another affordable option are paper masks. A girl can dress up as one of her movie, music, or fashion icons by using paper celebrity masks which feature a digital photograph of a celebrity's face that has been printed on to a full-face or half-face mask. Girls can then use their own clothes, mom's clothes, or gently used clothes to put together an outfit that characterises their celebrity choice. Another option is to use a plain paper mask and then decorate it to create an original mask for a costume.
Affordable Latex Masks for Girls
Latex masks in general have a higher price point, but there are a wide range of used masks on the market that a parent can find for a child. Latex masks usually fit over the entire head and can feature traditional Halloween characters such as a witch or a werewolf or represent real-life people from the worlds of film, music, politics, and more. Finding a gently used latex mask for a girl is another affordable, mask option.
Use Creativity in Putting Together an Affordable Girls' Fancy Dress Costume
Parents and girls can utilise creative ideas to assemble fancy dress costumes at affordable price points. This includes creating looks around a girl's own dresses and accessing affordable resources such as secondhand items and costumes.
Create a Princess Look around a Girl's Own Dress
Transforming a girl's own dress can be a simple process of adding in a petticoat element, for example, or dressing up the exterior with details such as lace or other ornamentation. Purchasing a tiara can be the only real investment in the costume; moreover, a girl can probably enjoy playing with a tiara in dress-up and playtime for years to come, so that the amount spent on the tiara does not go to waste.
Parents can purchase decorative elements such as a ruffles or sequins to enhance a girl's dress and then work together on the project with the child, providing a great opportunity for a creative project.
Work with a Girl to Utilise Her Own Creativity
Children are founts of creativity and can come up with many ways to build costumes if given the opportunity. Parents can work with their child to develop an entirely original costume that expresses a girl's sense of self and creative abilities. By brainstorming ideas with adults, a child is likely to come up with some imaginative options for costumes.
Affordable crafts supplies can also be used to further a child's idea. Remember that, when a child's imagination is in play, even the most basic elements can transform into magical scenarios.
Pragmatic Techniques for Buying Affordable Fancy Dress Costumes for Girls
Parents can employ several pragmatic, cost-saving techniques when creating fancy dress costumes. The following section looks at some of the options, including buying vintage and secondhand elements and investing in long-term accessories.
Vintage Clothing Auctions
If there are not enough options in a girl's or parent's closet to build the right outfit around a mask or creative costume idea, adults may consider looking into vintage and secondhand clothing auctions.
Vintage and secondhand clothing can often be found at a fraction of the cost of new, off-the-rack garments. Local retailers such as vintage shops may have a range of items available, while online auction sites such as eBay are likely to have a much larger array of selections. Consumers can look for everything, from a used dress to transform into a princess look, to secondhand accessories which can be used to dress up a look.
Purchase Items that a Child Can Use Again
If a fancy dress costume does need to be built with several purchased items, then grown-ups should consider looking into articles of clothings, accessories, and other items which a child is likely to use again. For example, a tutu purchased for a ballerina costume can be worn again as a regular daytime outfit or even used during playtime and dress-up. Many girls wear tutu style skirts as a fashionable article of clothing to school and other activities, so a child can get plenty of wear out of such a costume choice in the long-term.
Used Fancy Dress Costumes
A great cost-saving opportunity when shopping for girls' fancy dress costumes is to look for gently used items. Since many kids do not wear costumes more than once and often outgrow them quite quickly, many parents and families sell fancy dress costumes after only one Halloween or event.
Complete fancy dress costumes that are gently used may be found at local secondhand shops, but these shops tend to focus more on adult options and sizes. If parents want to access one of the larger catalogues of recycled and gently used fancy dress costumes for girls, they can do no better than the online auction site, eBay.
Shopping for Affordable Fancy Dress Costumes on eBay
Finding and purchasing fancy dress costumes for girls on eBay is a straightforward and user-friendly process. On eBay, consumers can find a range of both new and used affordable fancy dress options. Given the wide range of listings on the site, adults and children can explore several options as they build an affordable fancy dress costume together.
You can begin by running a general search for "girls fancy dress costume". This can give you an idea of the overall range of items available to you. From there, you can narrow a search using eBay's related search suggestions which come up every time you run a search. You can also run a more specific search if you already have a costume idea in mind, such as "used girls princess costume".
Getting to know the sellers on eBay is an important part of the purchasing process. By reviewing a seller's past auctions and taking a look at the feedback a seller has received from other customers, you can get a good idea of the seller's track record. Additionally, eBay denotes top-rated sellers, and buying from them can add a degree of confidence as you purchase from the website.
Conclusion
Putting together an affordable fancy dress costume for a girl is a simple process if approached with some forethought. Parents and children may use their own creativity or access secondhand and vintage components to create a look. They may also utilise helpful techniques such as building a costume around a mask with clothing from their own closets, so that they can easily put together a fancy dress costume that is not too expensive and still looks great. During this process, parents may choose to leverage the enormous catalogue of both new and used options available on the online auction site, eBay. This website offers thousands of ideas that parents and girls can use to assemble different affordable fancy dress looks. By running a search, reviewing items and sellers, and employing creative ideas, a family can use eBay as a resource in putting together the ultimate fancy dress costume in a cost-effective manner.