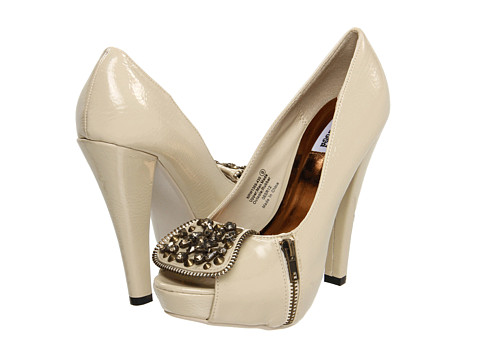 Heels have been the epitome of elegance for centuries and today they are more popular than ever. Whether paired with an elegant outfit for a special evening occasion or with some jeans and a T-shirt for casual everyday wear, high heels provide endless styling options for women of all ages. If you are like most women, you probably think that you do not have enough pairs of high heels, regardless of the actual number in your wardrobe. If so, you should be interested to learn how to buy affordable shoes that look great without having to spend too much.
Whether you need a new pair of heels for a cocktail party or just to complement your business outfits, finding the perfect one is very often a difficult endeavour. Nevertheless, there are some things any woman should know when looking for a new pair of heels in order to increase the chances of finding the ideal pair that eventually proves to be a wise investment.
How to Choose a Pair of Affordable Heels
Many women find it difficult to find a pair of heels that does not cause any pain when walking. It is true that many shoes look pretty on the feet, but they are seldom comfortable. Add to this the effort of finding a pair with a reasonable price tag and you may soon discover that it is indeed hard to find some suitable heels. There are, however, some pieces of advice that may help you become successful in your search.
First, try to only look at heels that you can actually afford to buy. When shopping for shoes, splurging almost goes without saying, but if you want to stick to your budget, avoid this at all costs. When shopping online on websites such as eBay, make sure you refine your search results by price in order to avoid spending more than you have planned.
Next, go for some versatile heels, especially if you are looking to only buy a pair. By doing this, you can make sure you have a pair of heels that you can wear with many outfits. When shopping for affordable heels, you should also make sure that the pair you buy is very comfortable and durable, in order to last for as long as possible.
The size of the heels is again important and you should decide upon it taking into account the places where you plan to wear the shoes. Wearing high heels for prolonged periods of time may hurt your feet, so it is wise to choose comfort over looks, especially when on a budget. If you choose to go for some high heels, make sure they have proper arch support for enhanced comfort.
Types of Affordable Heels
The variety of heels that one can buy today is truly amazing, not only when it comes to colours and designs, but when thinking about styles as well. Many styles of affordable heels are versatile, which means they can look great when paired with various kinds of outfits. Some of the most popular types of heels that can be bought for a reasonable price include stilettos, court shoes, platforms, and wedges.
Stilettos
One of the most elegant types of heels, stilettos are characterised by daring heel heights. Stilettos have become a fashion staple in the last decades. Stiletto heels are very thin and many women find it difficult to walk on them for long periods of time. However, the effect is well worth it because stilettos can make any woman appear taller and her legs look longer. A chic pair of stiletto heels can make the difference even when one is wearing a not-so-perfect dress or pair of jeans. Stilettos can be found at affordable prices, but one should be careful about quality when choosing a pair. It is always recommended to buy a pair of high-quality stilettos if you can afford it because those who are not well built may cause pain and discomfort.
Court Shoes
Court shoes are usually tall, just like stilettos, but they are more comfortable because their heels are thicker. They are available in a wide range of designs, with pointed and rounded toes being the most popular of them. You can choose to bring together the style of a court shoe and the comfort of a sandal by choosing an affordable pair of peep-toe court shoes. This style of shoes works great with dresses and jeans and they can be worn both with casual and formal outfits.
Platforms
Platform heels offer the same effect as stilettos when it comes to making your legs look longer, but they are more comfortable. This is due to the thick part under the toes that provides both height and support. Platforms are available in a wide range of heights, so if you are not keen on very high heels, medium platforms could be a better choice. These heels are the perfect companion for a mid-length dress or a pair of skinny jeans.
Wedges
Wedges are solid heels that are best worn for casual occasions. They can be paired successfully with skirts, dresses, and jeans and provide better support than court shoes or stilettos, thus being more comfortable. You can buy different kinds of shoes with wedge heels, ranging from sandals to ankle boots.
Choosing Affordable Heels That Fit Perfectly
Many women wear shoes that do not fit properly simply because they do not pay enough attention to this aspect when shopping for a new pair of heels. Wearing shoes that are too small may cause numerous health problems, including calluses, bunions, blisters, and calf strain. When choosing an affordable pair of heels, make sure you know your size well. If you are not sure, it is better not to guess, but take accurate measurements instead.
| | | | | | | | | | | | | |
| --- | --- | --- | --- | --- | --- | --- | --- | --- | --- | --- | --- | --- |
| UK | 3 | 4 | 4.5 | 5 | 5.5 | 6 | 6.5 | 7 | 7.5 | 8 | 8.5 | 9 |
| US | 5 | 6 | 6.5 | 7 | 7.5 | 8 | 8.5 | 9 | 9.5 | 10 | 10.5 | 11 |
| EU | 36 | 37 | - | 38 | - | 39/40 | - | 41 | - | 42 | - | 43/44 |
Shoe sizes may differ greatly from one manufacturer to another, so it would be a good idea to learn as much as possible about the sizing of your favourite brands. When choosing a new pair of heels, you should also pay attention to the size of your ankles and legs in order to find a flattering style. For example, women with chunky legs should avoid heels with an ankle strap, as these may make their legs look bigger.
How to Find Affordable Heels on eBay
Affordable heels can be bought in various high-street and online stores. When shopping for heels on a budget, the best thing to do is set a maximum price you are willing to pay for a pair of shoes and try your best not to go over it. In order to make the process easier, you should browse through as many styles as possible before deciding on a particular pair of heels. eBay is a great place to do this, not only because it offers a wide variety of styles, but also because it is easy for anyone to find a pair of affordable heels.
Start your search for an affordable pair of shoes by typing 'heels' in the search bar on eBay's home page. When the search results are in, look for the 'price range' box and type in the maximum amount you are willing to spend on your new heels. You can also refine your search results by size, colour, heel type, and more.
In order to save money and time, make sure you purchase heels in the right size when shopping on eBay. You can, of course, return a pair of shoes that does not fit properly, but in this case you have to pay the shipping fees. Another way of saving money when shopping for affordable heels on eBay is buying from sellers in your area because the shipping rates are generally lower in this case.
Conclusion
High-heeled shoes can be found in most women's wardrobes and no woman can truly say she has too many pairs of heels. Buying new shoes is a pleasant thing to do, but it can ruin one's budget. Fortunately, there are options for those who love having multiple pairs of heels to match with their various outfits, but cannot afford expensive pairs. When chosen carefully, affordable heels can look as good as expensive ones, so you should learn how to pick the right pair for any occasion.
Perhaps the best place to shop for affordable heels is the Internet, with websites such as eBay offering hundreds of styles to suit any preference and, importantly, any budget. Whether you are looking for a new pair of heels for work or for a wedding or just for a night out with friends, you certainly can find it quickly and easily on eBay. The user-friendly search system makes shopping for heels a pleasant and exciting experience for all buyers.