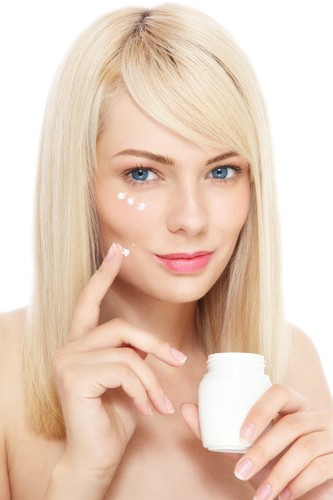 Anyone who has scoured the shelves at a chemist's shop or read a women's magazine knows that the anti-ageing skin care market is oversaturated. Although the quest to find the Fountain of Youth is hardly new, it seems that the twenty-first century's abundance of media, research, and products and brands has only served to make the process of finding anti-ageing skin care products that work all the more complex.
However, with some basic knowledge and a little moxie, anyone can find the perfect product at the perfect price. It simply means taking the time to sort through the marketing hype surrounding the anti-ageing industry and knowing what is real and what are merely claims. It also means taking time to learn about the ingredients of anti-ageing products to find the perfect one for your specific needs.
Once buyers understand the different ingredients present in anti-ageing skin care products, finding the right products, the ones that are designed to work for their particular skin types and problems, becomes much easier. There are literally hundreds of anti-ageing products currently on the market today and they are available everywhere from chemist shops to high-end department stores to online outlets. The key to finding the right product for your particular needs is to learn about ingredients, set a budget, and know where to find the best deals. One great place to find anti-ageing skin care products at a great price is online through eBay.
Sorting Through the Fluff
The most difficult part of buying anti-ageing skin care products is learning to look past the fluff of advertising and get down to the real benefits and drawbacks of certain products. This means both reading labels for ingredients and learning about important 'buzzwords' and other tactics used by marketers of these products and what, if anything, they really mean.
The Meaning of 'Natural'
Many products these days, from laundry soap to packaged food, are proudly displaying claims of being 'all natural' as a means to appeal to consumers concerned about the environment and their health. And, while the thought process behind these claims may be valid, many times the additions made to so-called 'natural' products, such as essential oils and natural extracts, are really irrelevant to proper anti-ageing skin care. What's worse is that some of these products can actually harm skin by drying it out or increasing the appearance of fine lines and wrinkles.
Packaging Can Be Deceiving
In addition to appealing to people's moral sense with claims of being 'all natural', many anti-ageing skin care products are often nothing more than run-of-the-mill products dressed in expensive clothing. That is, many products, especially ones that are marketed as more affordable alternatives to department store brands, are actually the same as their 'regular' versions in new packages with a slight price increase. In other words, do not be fooled by the cover. Look instead at the substance of the product itself and, again, be sure to read labels.
Learn About Anti-Ageing Ingredients
Clearly, the theme that is most important for buyers to follow when looking for anti-ageing skin care products that work is ingredient awareness. Although there are literally hundreds of ingredients used by different skin care companies to make these products, there are seven common ingredients that every buyer should know about and three alternative ingredients that can be used for a more targeted approach to certain problems.
Common Anti-Ageing Ingredients
There are seven common anti-ageing ingredients that buyers need to be familiar with. All of these ingredients have one trait in common: they are antioxidants meant to help curb the presence of free radicals known to damage skin. It is not likely that all of these ingredients occur in the same product. However, each of them offers a targeted approach to certain anti-ageing skin care issues that may be a factor for you to consider. Using the table below is a good way to get the gist of each ingredient and its origin as well as understand what benefits it can offer.
| Ingredient | What It Is | What It Does |
| --- | --- | --- |
| Acai Oil | Oil extracted from antioxidant-rich acai berries | Heals sun damage; smooths wrinkles |
| Alpha-Lipoic Acid | Acid naturally occurring in every cell in the body, but production lessens with age | Smooths fine lines and wrinkles; shrinks pores; provides a 'glow' to skin |
| Green Tea Extract | Extract from green tea leaves, rich in polyphenols | Heals sun damage; reduces risk of skin cancer |
| Retinol | Made from Vitamin A; dermatologists often prescribe a stronger, synthetic version, tretinoin | Increases production of collagen, smoothing fine lines and wrinkles; improves colour and tone of skin; reduces modelled patches (irregular pigmentation) |
| Vitamin C | Naturally occurring vitamin made in the body, but which reduces with age | Stimulates collagen production to reduce fine lines, wrinkles, and even scars |
| Coenzyme Q-10 (CoQ-10) | Natural coenzyme produced in the body, but which lessens with age; CoQ-10 is orange in hue | Reduces 'crow's feet' (wrinkles around the eyes) |
| Caffeine | Naturally occurring antioxidant | Inhibits skin cancer growth; makes wrinkles less deep, particularly crow's feet |
Becoming familiar with and understanding the function of each of the seven ingredients listed in the table above is a good way to find targeted anti-ageing skin care products that work. It is also important to understand the general reasoning behind their use. Remember, the common thread amongst all of these seven ingredients is their role as an antioxidant, and the purpose of antioxidants is to fight the presence of free radicals, which cause damage to every cell in the body, not just the skin. For this reason, antioxidants are important to include both in skin care products we use topically as well as the foods we eat.
Additional Anti-Ageing Ingredients
In addition to the antioxidants mentioned in the previous section, there are three additional products often associated with anti-ageing skin care that all buyers should know. These three products are not always naturally occurring, like the antioxidants listed above, but can be highly effective in targeted areas for some people.
Alpha-hydroxy Acids
Alpha-hydroxy acids (or AHAs) are naturally-occurring acids that are listed in many skin care products under different names, such as:
Lactic acid
Citric acid
Tartaric acid
These acids are known for their ability to remove dead skin cells, leaving the skin smoother, softer, and more radiant. This happens because AHAs work as skin exfoliants, sloughing away dead cells and debris from the surface of the skin and thereby reducing the appearance of age spots, acne scars, fine lines, and other irregular pigmentation problems.
High doses of AHAs can be used on the skin by professionals, such as dermatologists and aestheticians, but smaller doses of five to 10 per cent are frequently included in anti-ageing lotions and creams.
Salicylic Acid
Salicylic acid is best known for its efficacy in acne prevention and is often the ingredient found in adolescent skin care products. However, the same processes that helps to clear the pores to prevent breakouts can also help exfoliate the skin to reduce age-related issues, such as fine lines and wrinkles.
Salicylic acid, like AHA, works as an exfoliant on the skin. However, it is generally less harsh on the skin than AHAs, which makes it a better option for those with sensitive and/or oily skin.
Hyaluronic Acid
The final option for additional anti-ageing skin benefits is hyaluronic acid. Unlike AHAs and salicylic acid, the body naturally produces hyaluronic acid on its own. However, like the antioxidants listed above, this production rate tapers off as we age. The production of hyaluronic acid drops off even more significantly when combined with unhealthy eating habits and smoking.
Hyaluronic acid works to keep the body's tissues lubricated and cushioned and thus works similar to collagen to puff up and elasticise the skin. When used in combination with vitamin C, hyaluronic acid is especially effective at smoothing the skin and giving a more youthful appearance.
How to Buy Anti-Ageing Skin Care Products on eBay
eBay is a great place to find anti-ageing skin care products that truly work. The website is set up in such a way as to allow for easy searching as well as fast price comparison and purchasing once you find the item you want. Setting up an account is easy and once that is complete, the searching process is pretty straightforward.
Searching on eBay for any product is really simple. The website features a main search bar at the top of each page. From this search bar, buyers can search for virtually anything. The key is to know how to phrase and tailor search terms in order to get the proper, most suitable results.
In the field of anti-ageing skin care, the best results come from more specific searches. Simply typing in 'anti-ageing skin care' yields thousands of results. For more targeted results, and thus less time spent sifting through them, focus your search on a particular product, such as 'anti-ageing eye cream', or a brand, such as 'Avon anti-ageing skin care'. Once results are on the screen, users can easily compare prices between sellers, getting the best deal without needing to bounce back and forth between websites.
Conclusion
In the quest to beat the unforgiving effects of time, finding anti-ageing skin care products that work can be tough. For many people, the sheer number of products on the market is so overwhelming that it is tempting simply to choose the first item that fits their budget vs. making an informed choice. However, a little bit of education about the anti-ageing skin care industry can go a long way in making the process easier. Learning about the ingredients in anti-ageing skin care products is the only way to be sure that you find a product that works for your particular skin type and problem. Once buyers know what they need, the buying process is greatly simplified, since these products are widely available at a variety of retailers and online through websites like eBay.
It is important for buyers to understand the marketing tactics used by manufacturers when it comes to anti-ageing products. Remember to read the fine print and ingredients and to ignore the big words and fancy labels meant to draw customers into a purchase. Instead, check the ingredient list for the contents that are right for you, that is, focus on what is actually in the anti-ageing products, starting with the seven basic antioxidant ingredients found in most quality skin care products. Each of these ingredients has a specific function that may or may not provide the help that a customer needs. In addition, three other ingredients, alpha-hydroxy acids, salicylic acid, and hyaluronic acid all provide additional, more targeted, stronger results. Armed with this knowledge, finding anti-ageing skin care products that work is as easy as searching on eBay.