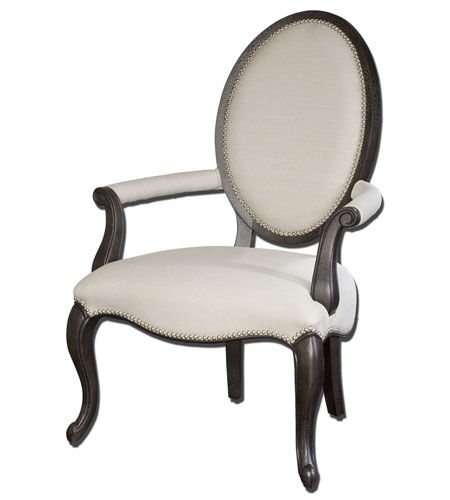 Antique dining chairs can add charm and style to a dining room. They come in a wide range of styles and designs that span a wide range of historical periods. It is important to consider the condition and quality of the piece, the maker and style, the age, the size and the cost before purchasing antique dining chairs. This will help a buyer to narrow down choices and find the right piece that works best for their décor, space and budget.
This guide aims to give any prospective buyer of an antique dining chair some relevant information that will help them to make an educated purchase. It will go through the history of the dining chair, identify some of the parts and materials that make up a dining chair, highlight some considerations that should be made by every buyer before making a purchase, and give a thorough outline of how to search eBay safely and efficiently.
History of Antique Dining Chairs
Up until the sixteenth century only kings, lords and bishops used chairs, while common folk sat on benches and stools. It wasn't until the Renaissance period that chairs became more common and widely used by the middle classes. These more affordable chairs were usually simple in design and made out of durable woods.
Some of the better-known styles of antique chair makers include Sheraton, Chippendale, and Hepplewhite. These particular designers revolutionised the way that dining chairs were viewed by the masses, turning them into a piece of furniture that could be stylish and sophisticated. The dining chair is something that has evolved alongside societies and cultures. This constant updating and upgrading means that there is a large selection of antique dining chairs for the modern buyer to choose from. The designs and materials used to make chairs tended to follow the styles of the period in which they were created, and style often superseded comfort. In the 1830s, factory-manufactured chairs began to be produced and with the industrial revolution, chairs quickly became widely available.
Discover Antique Dining Chairs
Antique dining chairs capture a sense of history and tradition, bringing style and class to a dining room. Some of the popular reasons that people collect antique dining chairs and furniture include, the high quality of the craftsmanship, the historical significance, the unique designs, and the tendency for antique furniture to increase in value over time.
It is important to note that antique and vintage are not necessarily interchangeable terms. The timeframe that may be considered antique can vary from collector to collector, but is commonly considered to be 100 years and older.
Parts of an Antique Dining Chair
The following table lists the various parts of antique dining chairs.
| Part | Description |
| --- | --- |
| Foot | Located at the bottom of the chair. Sometimes styled in an ornamental design. |
| Legs | Four supports attached to the seat of the chair. |
| Joints | Join chair rails to chair legs. |
| Stretchers | Cross pieces that join the chair legs together. |
| Apron | Support strips that run from the legs to the seat. |
| Seat | Sitting surface of the chair. |
| Backrest | Support where the user can lean. |
| Armrest | Arm support located on either side of the seat at elbow height. |
Styles of an Antique Dining Chair
Many styles of dining chair are available; each period in history favoured certain forms and certain designers. Here is a list of some of the more popular styles of antique dining chair.
Style

Description

Tudor

Often made of oak. May have inlays made of expensive materials.

Intricate carvings.

Legs with knobs on top; middle and bottom.

Queen Anne Style

Walnut veneers.

Slender with curved lines.

Lavish styles.

Cabriole legs.

Georgian

Common materials used were oak and mahogany.

Conservative style.

No carving.

Turned or square-tapered legs.

Sheraton

Common materials used were tigerwood, rosewood, tulipwood and satinwood.

Graceful style.

Delicate patterns and decorations.

Turned and tapered legs.

Chippendale

Common materials used were mahogany and Virginia red walnut.

Rococo style.

Carved patterns.

Intricate backs often in Cupid's bow shape.

Cabriole legs.

Ball and claw foot.

Hepplewhite

Common material used was mahogany.

Chair backs featured heart or shield shapes.

Slender, curvilinear, well-balanced.

Shield-shaped chair back.

No carving.

Straight legs.

Regency

Common materials used were rosewood, zebrawood and mahogany.

Greek and Roman influences.

Neoclassical style.

Plain, slender and elegant.

Saber legs.

Reeding and lion paw feet.
Factors to Consider When Buying Antique Dining Chairs
There are many considerations that a buyer of an antique dining chair should take into account before deciding on a purchase. Here is a list of those considerations.
ŸCondition - Check the condition of antique dining chairs and look for worn spots on the feet, arm rests, stretchers, and seat. As with any antique, some wear and tear is to be expected and this will not affect the value of the chair too much. However, if the chair is in a poor condition, its value will be negatively affected.
Ÿ Manufacturer or Brand - Search for more familiar and well-known names and brands of antique dining chairs, such as, Chippendale, Hepplewhite and Sheraton. This will help to ensure authenticity.
Ÿ Style - Some styles of antique dining chairs maybe more sought after and difficult to find. It is advised that a buyer studies the different styles and works out what suits their tastes the most. This will help to narrow down the search process. It is also worthwhile for a buyer to consider their current home decorations and work out whether or not the chair they are looking at will 'fit in.'
Ÿ Quality – It is advised that buyers look for well-made pieces that were produced using solid materials. These types of chair are likely to hold their value better than chairs made of less durable materials.
Ÿ Budget – Antique dining chairs come in different price ranges depending on style, maker, and age. Having a specific budget in mind will help to make the search process more efficient for a buyer.
Ÿ Ask Questions – In certain situations the product descriptions and photographs provided by the seller will not give enough information. In these cases a prospective buyer should not hesitate to ask the seller as many question as they feel they need to. A seller will be used to this process and will be happy to assist with any further information that may be required, whether it is more detailed descriptions or some additional photos.
Typical Features of Antique Dining Chairs
Although antique dining chairs differ in size, shape and value there are certain features that can be found in most.
Antique chairs were usually made by skilled craftsmen, who used strong, durable materials. This resulted in the production of chairs that have the ability to last hundreds of years as functional items.
As with most antiques, dining chairs hold their value well. In that respect, an antique dining chair can be considered to be quite a safe monetary investment.
How to Care for Antique Dining Chairs
The following steps can help to keep an antique dining chair in good condition.
Don't place antique dining chairs in direct sunlight as UV rays can damage and fade wood, finishes, and fabric.
Don't place antique dining chairs near heaters, vents, and other sources of heat. Exposure to heat can shrink and loosen joints and inlays.
Maintain consistent humidity levels and avoid long periods of high humidity, which can cause mould growth and rot.
Cleaning antique dining chairs with regular furniture polish can degrade the finish. Polish you antique dining chairs at least once a year using a high quality, beeswax type polish.
Dust chairs regularly with a soft cloth.
Accessories for Antique Dining Chairs
Below is a list of accessories that a buyer of an antique dining chair should consider getting.
Ÿ Beeswax polish
Ÿ Curtains/Blinds
Ÿ Varnish
Ÿ Wood Stain
Ÿ Protective Covering
Finding Antique Dining Chairs on eBay
Once you determine the type of antique dining chairs you want to purchase, visit the Antiques portal on eBay, click on 'Chairs' in the 'Antique Furniture' category, then select Dining Chairs and start searching item listings. The Categories list on the left-hand side of the eBay page helps to narrow the search.
Searching forAntique Dining Chairson eBay
Search eBay listing titles for specific words when shopping for antique dining chairs. For example, to find Victorian Mahogany Dining Chairs, type 'Victorian Mahogany Dining Chairs' into the search box, and then click the Advanced button to customise the results. Also visit eBay's Search Tipsppage for more advice on searching for antique dining chairs with keywords. If you can't find the exact antique dining chair that you want, try shopping eBay Stores..
Conclusion
A little research can help with finding the right antique dining chair to suit any budget and taste. Taking the time to evaluate the condition of the piece, when it was made, who it was made by, its style, and size are all-important considerations that should be made before making a purchase. Once you have collected this information, you can buy antique dining chairs safely and securely on eBay..