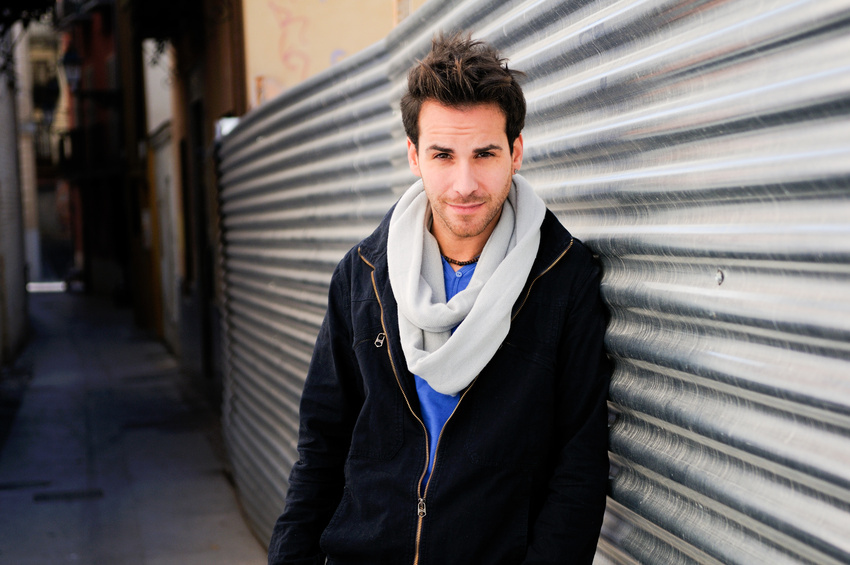 Established in 1851 as a creator of clothing for the upper classes, Aquascutum is an iconic brand in the UK. After spending years tailoring to the likes of King Edward VII, Aquascutum now produces everyday hats, coats, scarves, and other accessories for men, women, and children. Whether you prefer Aquascutum scarves featuring the brand's timeless double check design or pure silk creations designed to infuse sophistication into everyday summer outfits, you may find it is difficult to beat the elegance of Aquascutum.
Men's Aquascutum Scarves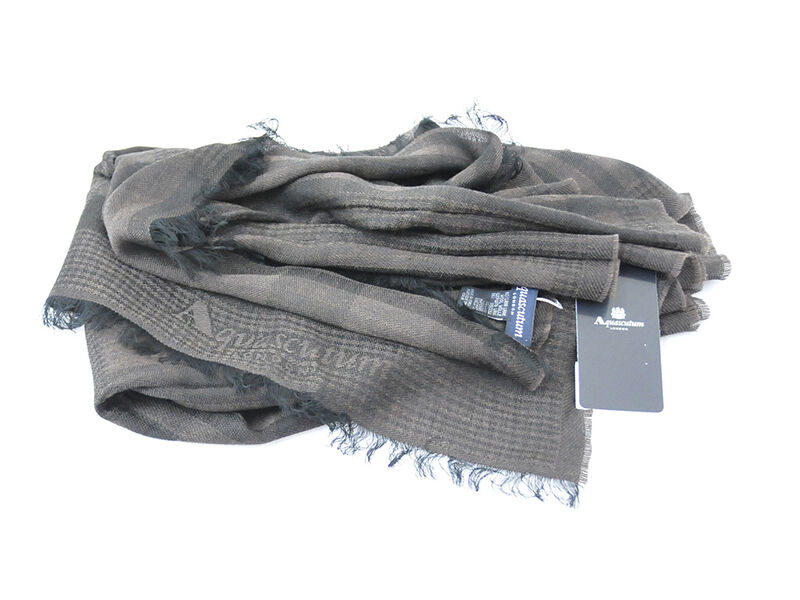 Men's Aquascutum scarves instantly deliver sophisticated charm, especially scarves featuring the world-famous Aquascutum double check or club check designs. Often made from lambswool or cashmere, these scarves feature timeless styling but still provide warmth from bracing winds. Combine a scarf with an Aquascutum coat draped over a work outfit in winter, and you go from dull to ski chalet chic in seconds. During autumn and spring, men's linen scarves from the Aquascutum collection effortlessly complement suits and cashmere cardigans. Because of their lightweight nature, linen scarves are particularly suitable for men who want to use a classic Ascot knot or a fake knot for a laid back look. Combining one of these scarves with a pair of dark wash jeans creates a fashionable, suave look.
Ladies' Aquascutum Scarves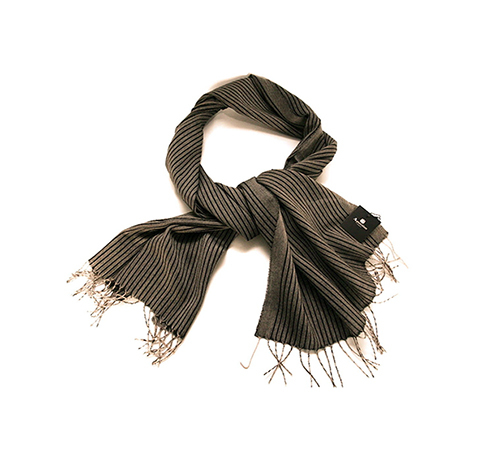 Women who are style-conscious cannot go wrong with ladies' Aquascutum scarves. Often featuring patterns and colours that are bolder than the men's collection, these scarves do not just deliver elegance. They also brighten outfits. A silk Aquascutum scarf from the women's collection is something of a British classic. From floral patterns to collegiate stripes, each scarf is preppy, yet versatile enough to wear with practically anything. Ladies' pure silk scarves require a little extra love and care compared to other scarves. Avoid spraying them with perfume and hand wash using lukewarm water. For an item with lower maintenance requirements, try a ladies' Aquascutum cashmere scarf. Although it is still necessary to dry clean these scarves, they handle perfume better than silk. Throw on one of these scarves over a summer dress to achieve the type of Parisian chic look mastered by Audrey Hepburn.
Kids' Aquascutum Scarves
Aquascutum's kids' scarves are somewhat limited in terms of choice, but they add preppy chic to a child's outfit nonetheless. The iconic checked scarf is available for both boys and girls. With an extra-long length, it is ideal for protecting little necks from the cold. Combined with an Aquascutum bag, the scarves create superb styling that allows fashion loving boys or girls to stand out from their classmates.